TRUSTED BY OVER 500 CLIENTS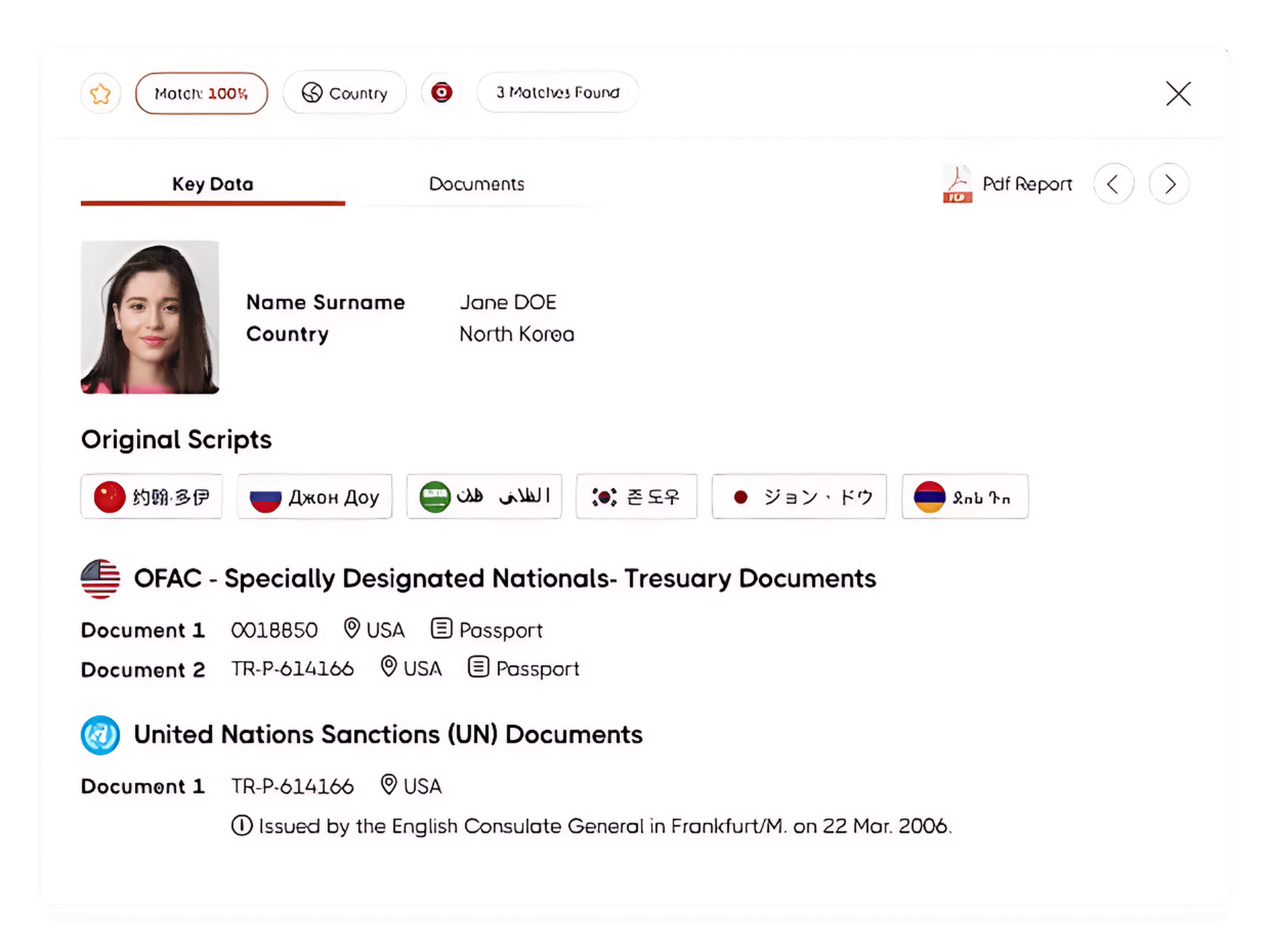 No-Log Search
No-Log Search is a feature we provide for your one-time customer-screening processes. No-Log Search option allows you to perform one-time sanction, PEP and Adverse Media checks. After scanning with No-Log Search, the scanning process records and the scanning process results are deleted and not recorded. Businesses can perform one-time customer scans with No-Log Search to avoid permanent records.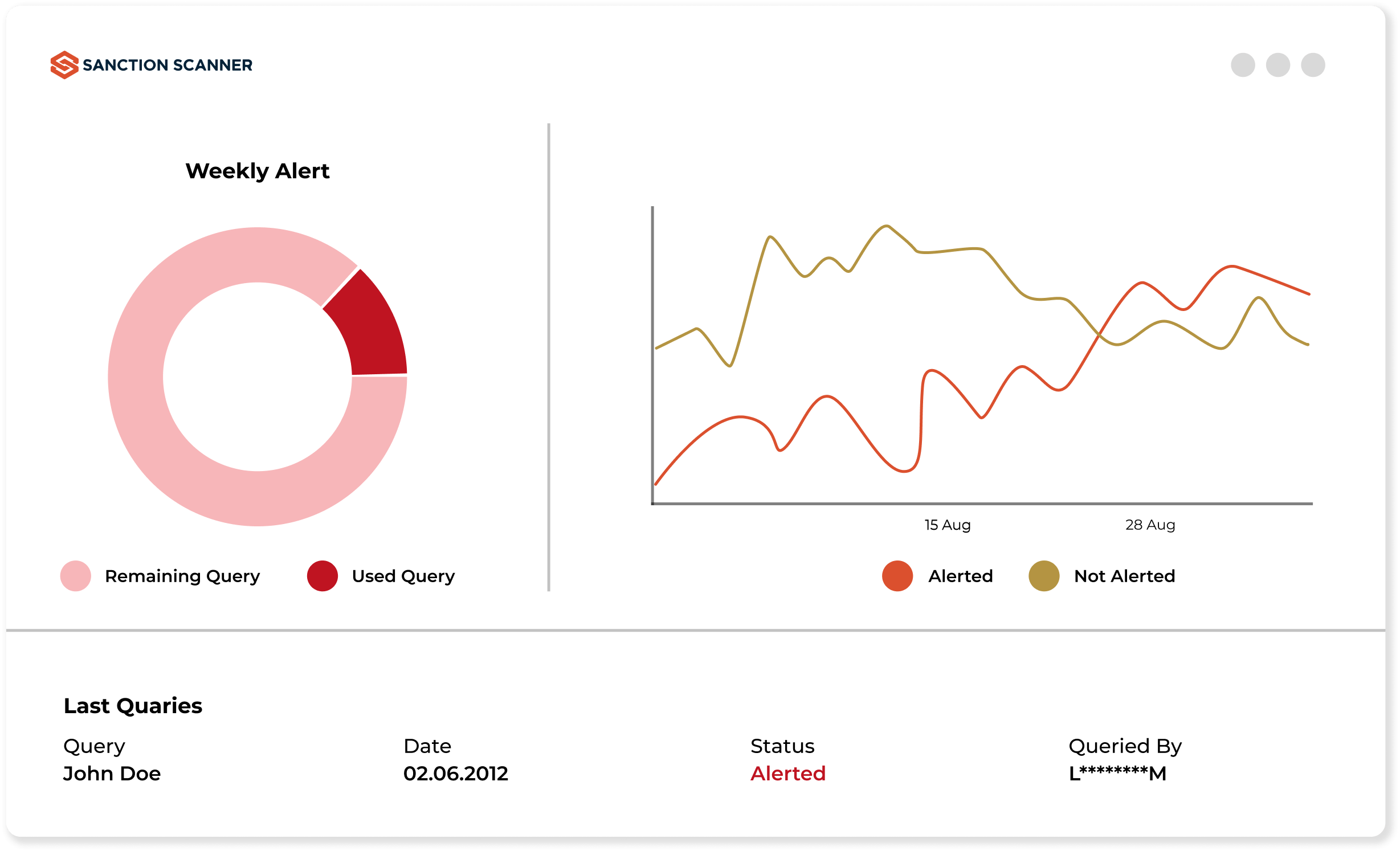 Effortless Integration and Customized Support for Your Team
Sanction Scanner can work with APIs and Web Screens. Integrating with Sanction Scanner is very easy. We have a very detailed Restful API document and a lot of integration options. Also, our integration specialists will support your technical teams when they need help.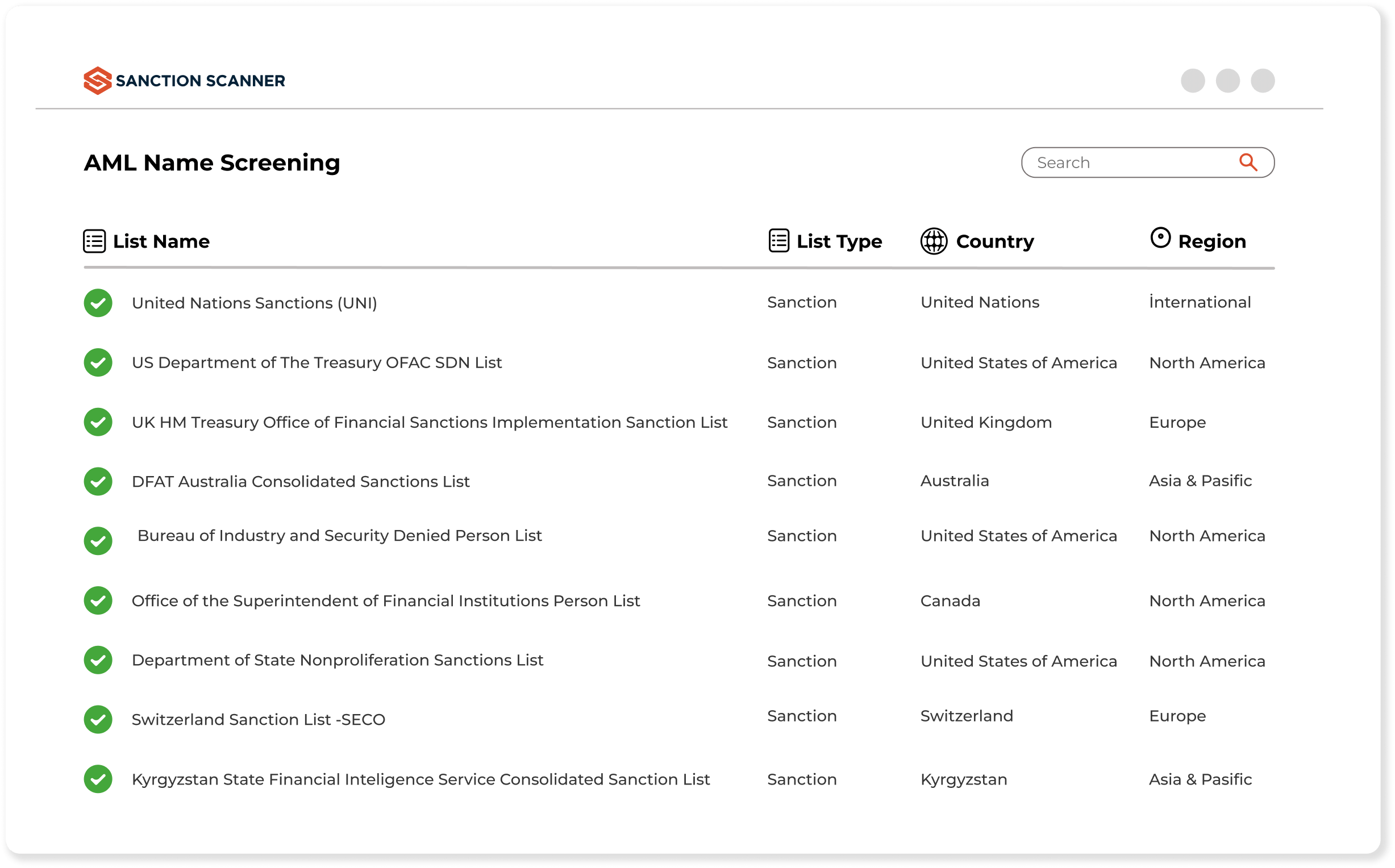 Scan Local and Major Lists
Powerful Case Management

Powerful Search Options

Local Blacklist & Whitelist Management
Enhanced Parametric Monitoring Settings

Powerful User Management

Daily Monitoring Options
Ensure AML Compliance
with Sanction Scanner