AML Solutions for Lending
Advanced Anti-Money Laundering Solutions for the Lending Industry.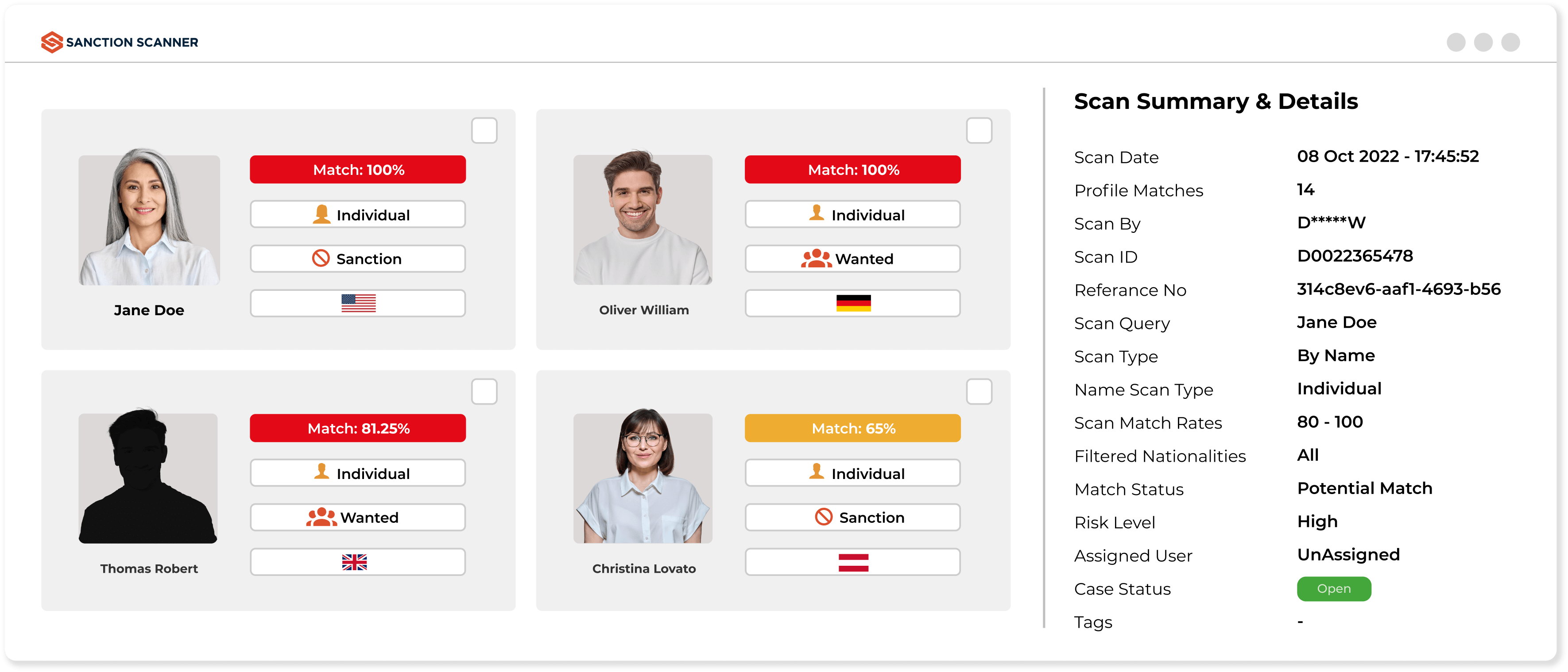 Trusted by over 300+ clients
We bring solutions that will make it easier for our customers to comply with AML Regulations.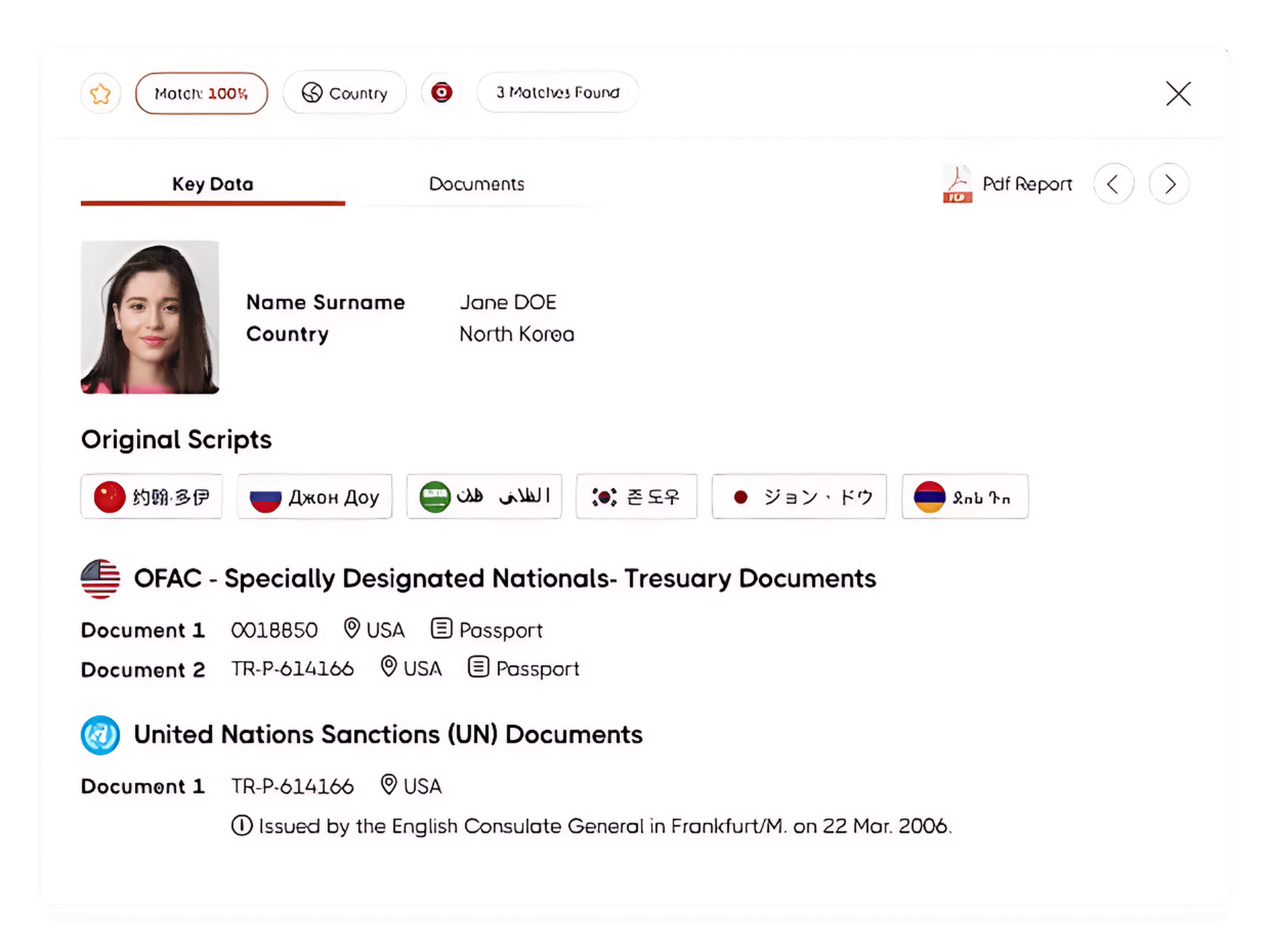 AML Challenges in Lending Industry
Credit Unions, Lenders, Digital Lenders, Invoice Finance Firms, and Lending Firms face challenges in customer onboarding processes, customer transactions, and monitoring ongoing customer behavior. To overcome these challenges, meet Sanction Scanner AI-Driven AML/CFT software.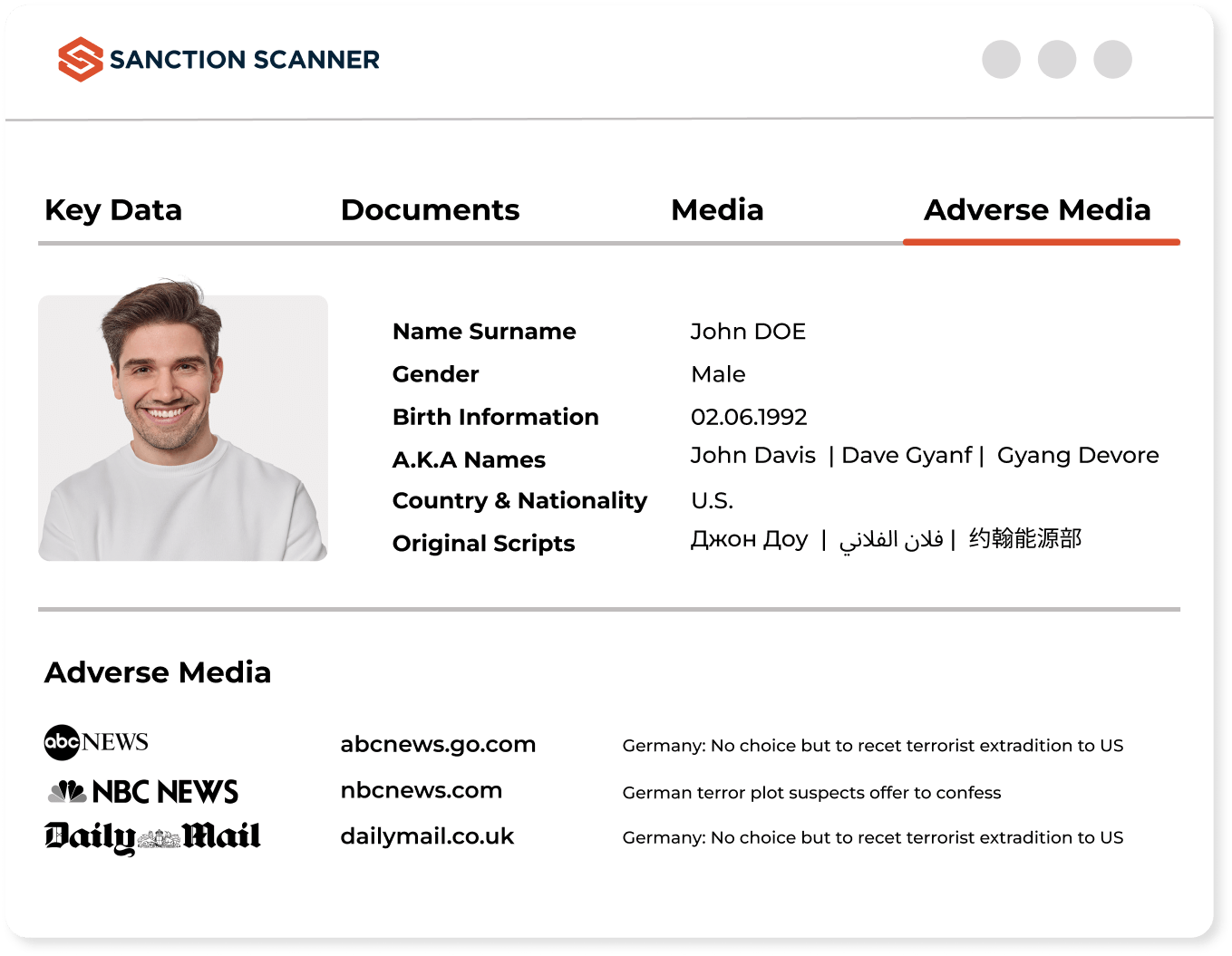 Risks are Growing in the Lending Industry
In a digital world, customer numbers increase fast, which creates a risk for the firms. Lending companies must implement Anti-Money Laundering and Counter-Terrorism Finance regulations to their customer onboarding processes and monitor ongoing customer behaviors to minimize their risk. To overcome these challenges, meet Sanction Scanner AI-Driven AML/CFT software.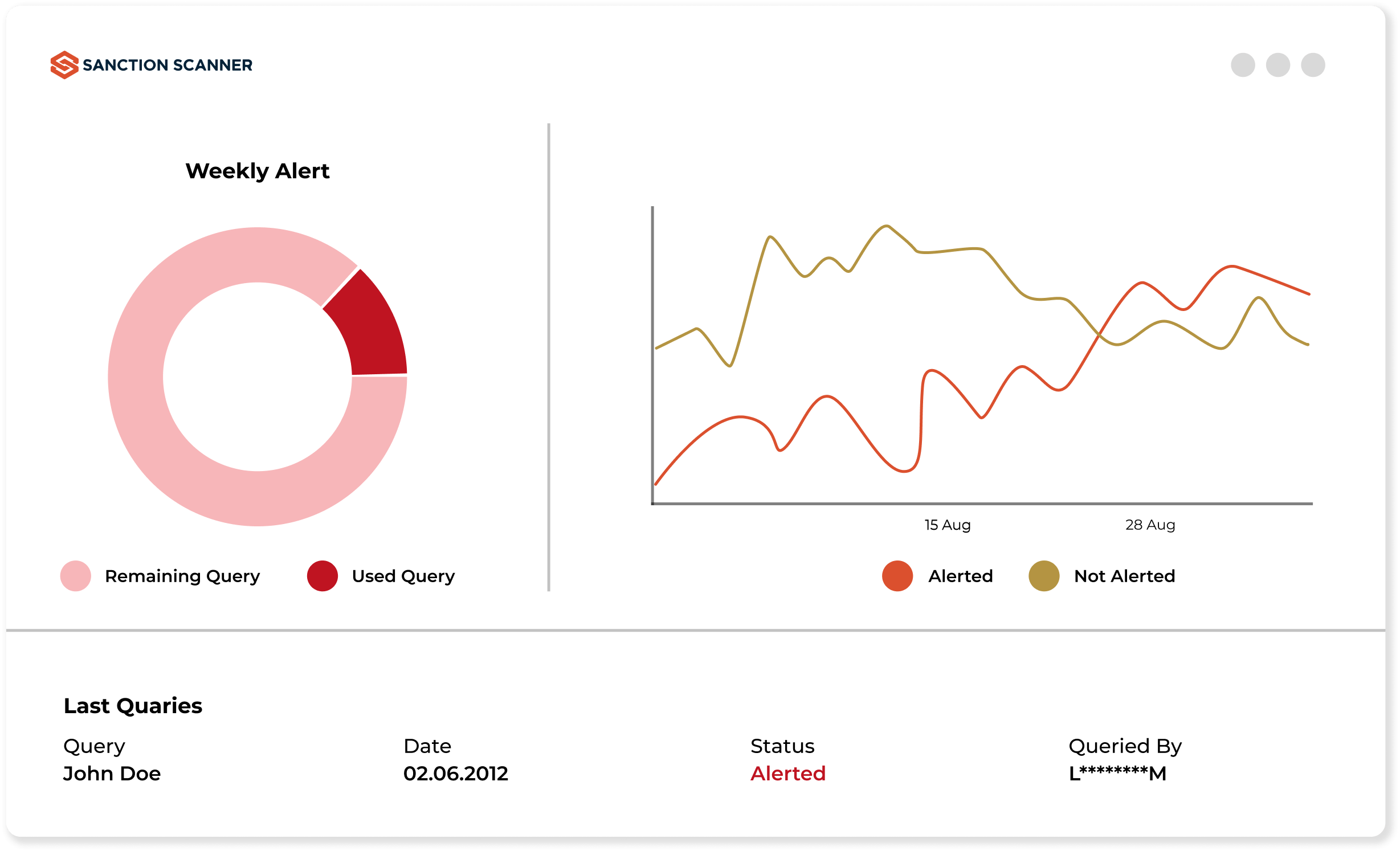 Automate Customer Onboarding with Restful API
Sanction Scanner has global coverage and a real-time AML database. Our AML Screening Software provides sanction, PEP, and adverse media screening in customer onboarding. With API integration, lending firms can automate the AML control process. Lending firms can meet all AML requirements in customer onboarding with our AML Screening Service.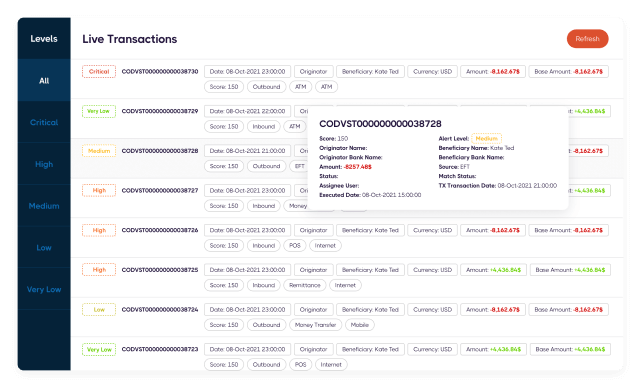 Detecting Suspicious Transactions in Lending Industry
Lending firms need the transaction monitoring tool cause of the financial crime risk. Our AML Transaction, Monitoring Software Tool, automates suspicious transaction control processes of lending companies. According to the rules and scenario, all transactions are checked in our Transaction Monitoring tool. As a result, lending companies can meet all AML obligations with our AML compliance solutions.
Ensure AML Compliance
with Sanction Scanner