Politically Exposed Person Data
Perform your PEP controls safely and quickly with structured PEP data.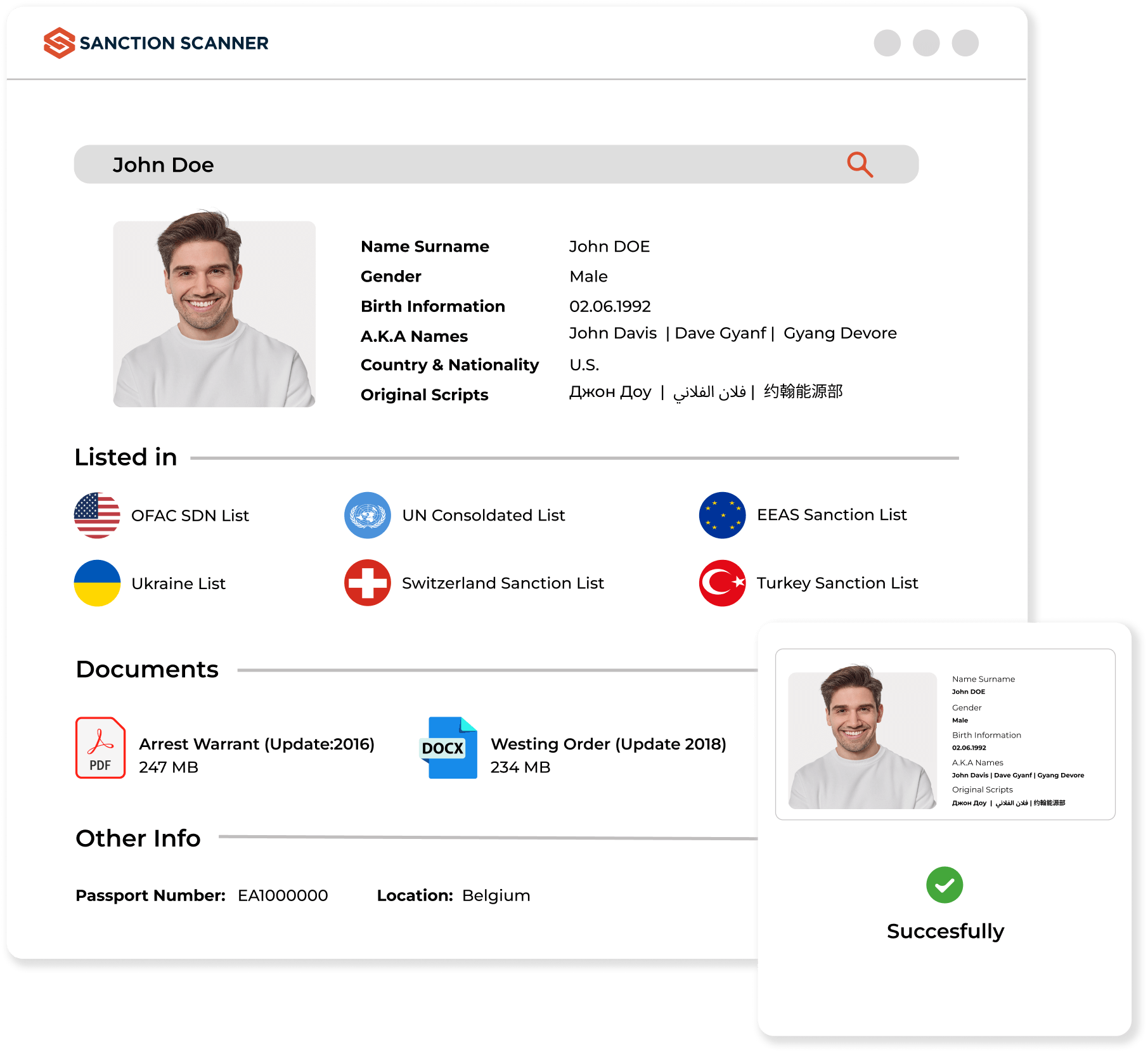 Trusted by over 300+ clients
We make it easy for our customers to comply with AML Regulations.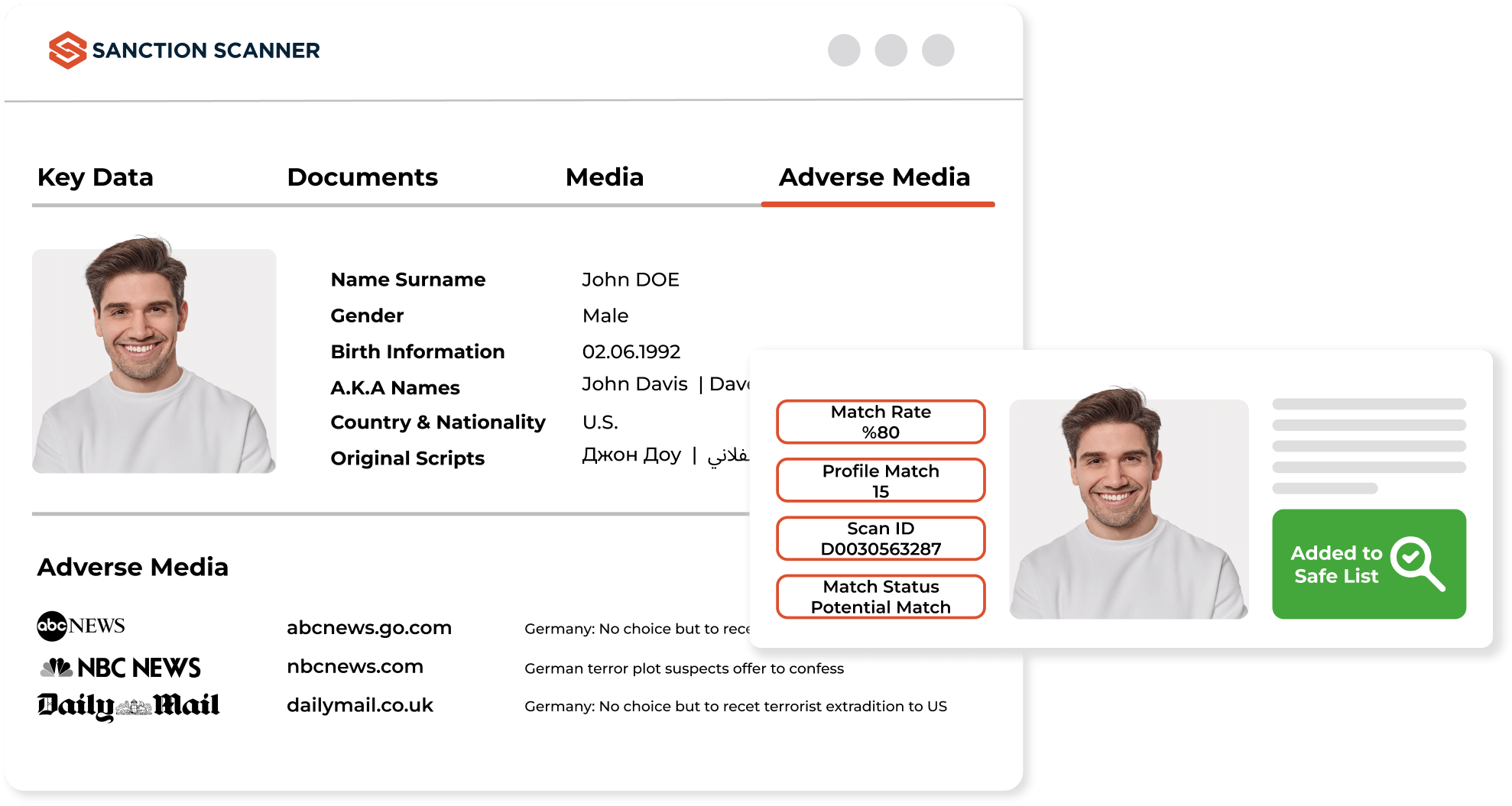 Why should PEPs be detected?
Politically Exposed Persons (PEP's) are defined as high-risk people because they have more opportunities to gain illegal income such as money laundering, corruption, and bribery than ordinary people. PEPs are not criminals or banned people, but because they are high-risk customers, businesses have to detect PEP's and control their transactions.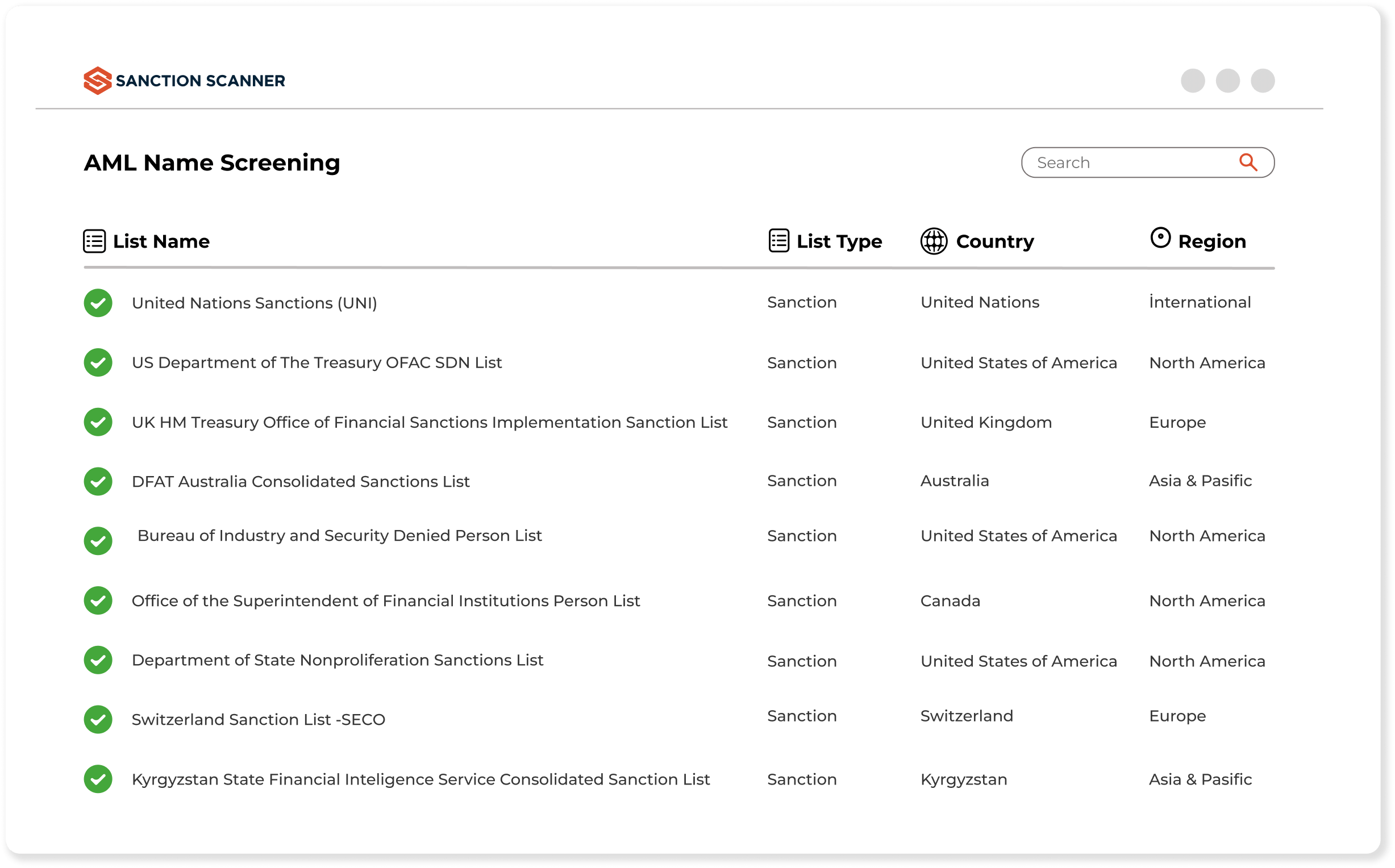 Global Comprehensive, Enriched and Structured PEP Data
Sanction Scanner collects and structures PEP data worldwide with AI support. Businesses can check their customers' global PEP data by name, ID number, or passport number. Sanction Scanner presents the results of your scan with easy-to-understand reports in seconds.
Constantly adding new lists

Refreshing list every 15 minutes

Easy API integration
Search by A.K.A. and Search by Original Script feature

Export search history feature

Batch Query feature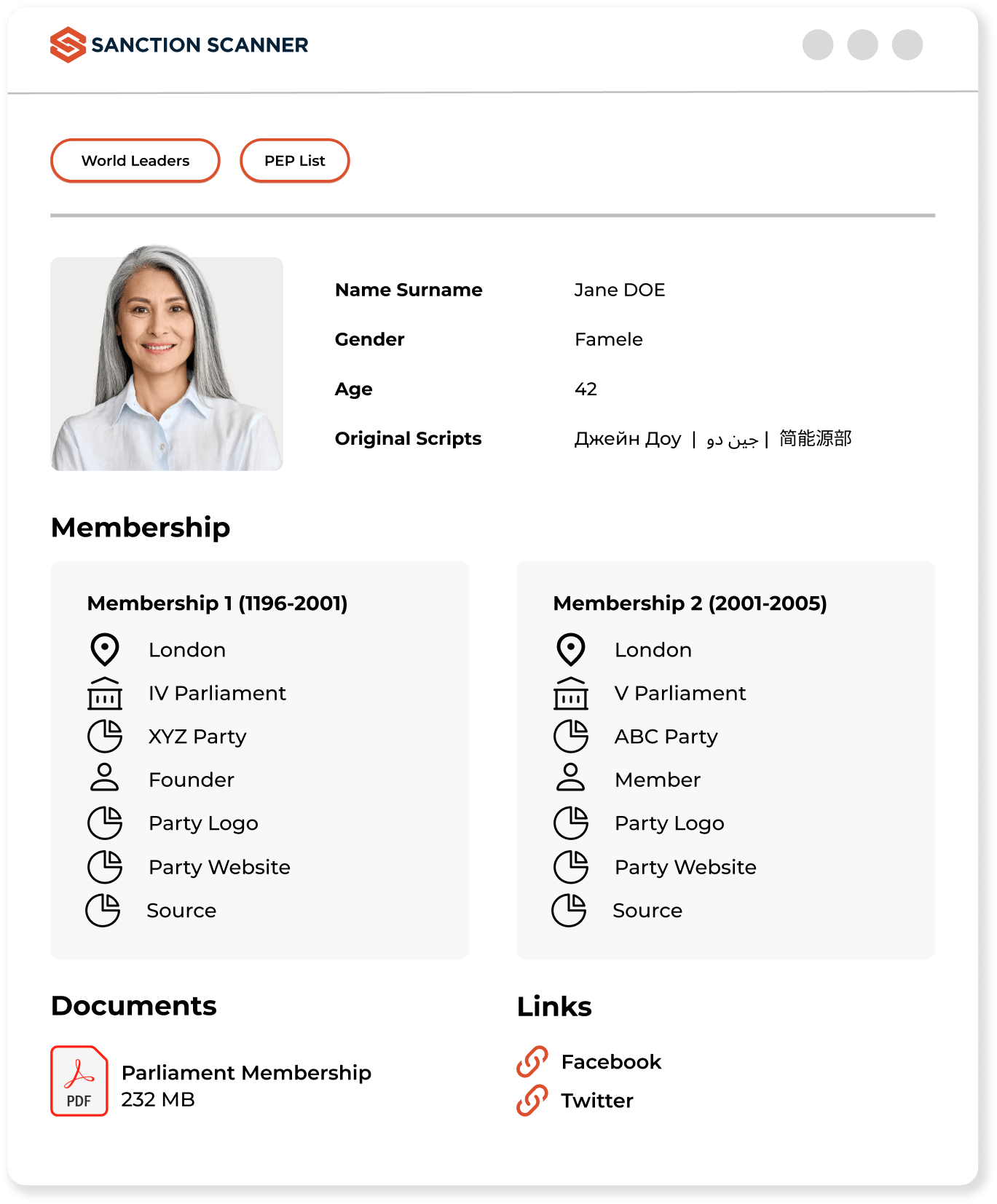 Prevent Financial Crimes and Avoid Regulator Fines
According to AML regulations, businesses that do not meet AML requirements remain vulnerable to financial crimes and cannot detect financial crimes. As a result, businesses that cannot detect these financial crimes face AML penalties. In addition to the economic consequences of these fines, businesses lose their reputation.

Our PEP Screening Service meets the AML requirements of FATF, the European Union, and local regulators. Businesses automate their PEP control processes and detect financial crimes with our powerful API.
Ensure AML Compliance
with Sanction Scanner