Adverse Media
Screening & Monitoring
Strengthen AML Compliance With Global Comprehensive Adverse Media Data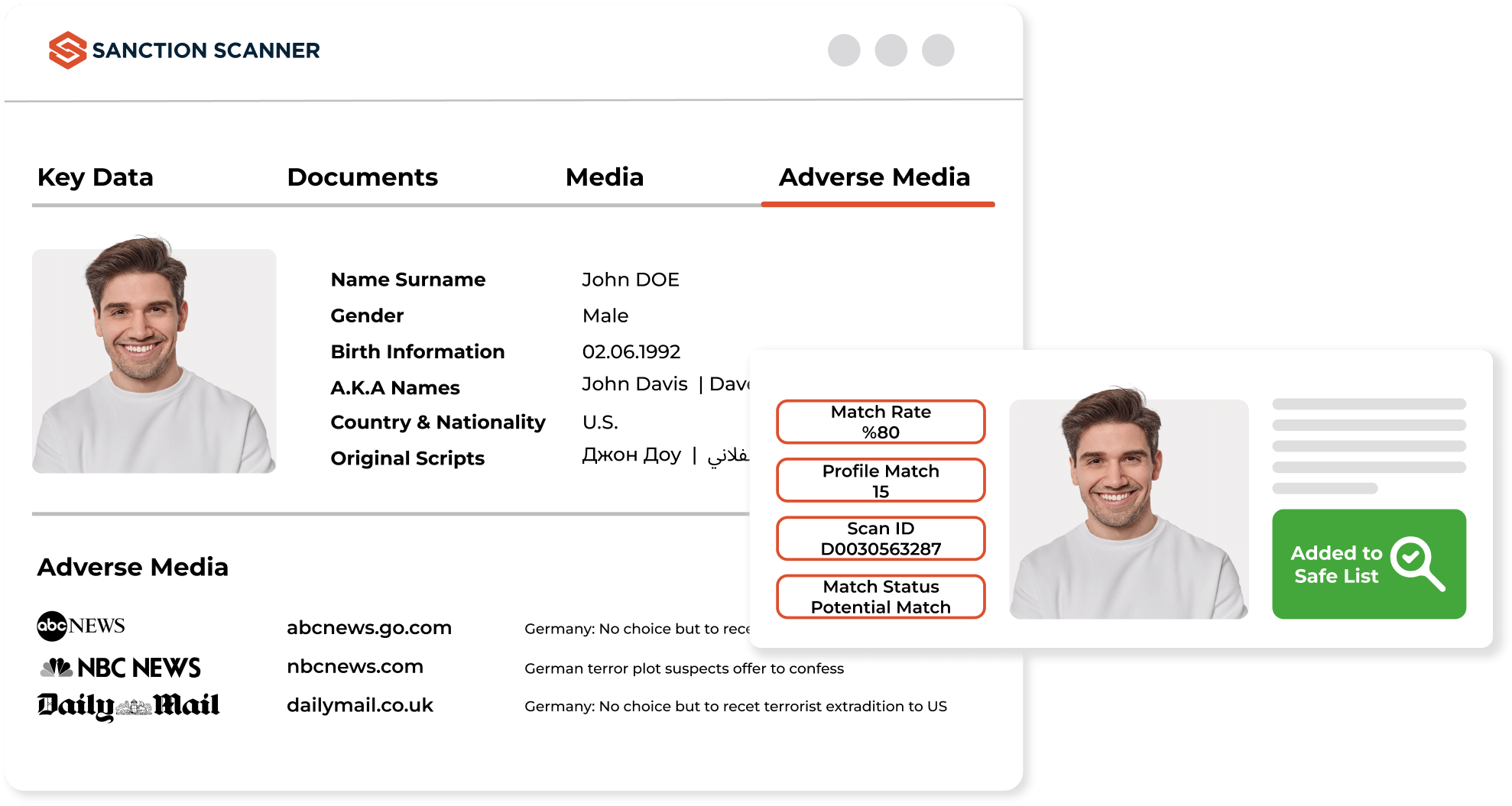 TRUSTED BY OVER 500 CLIENTS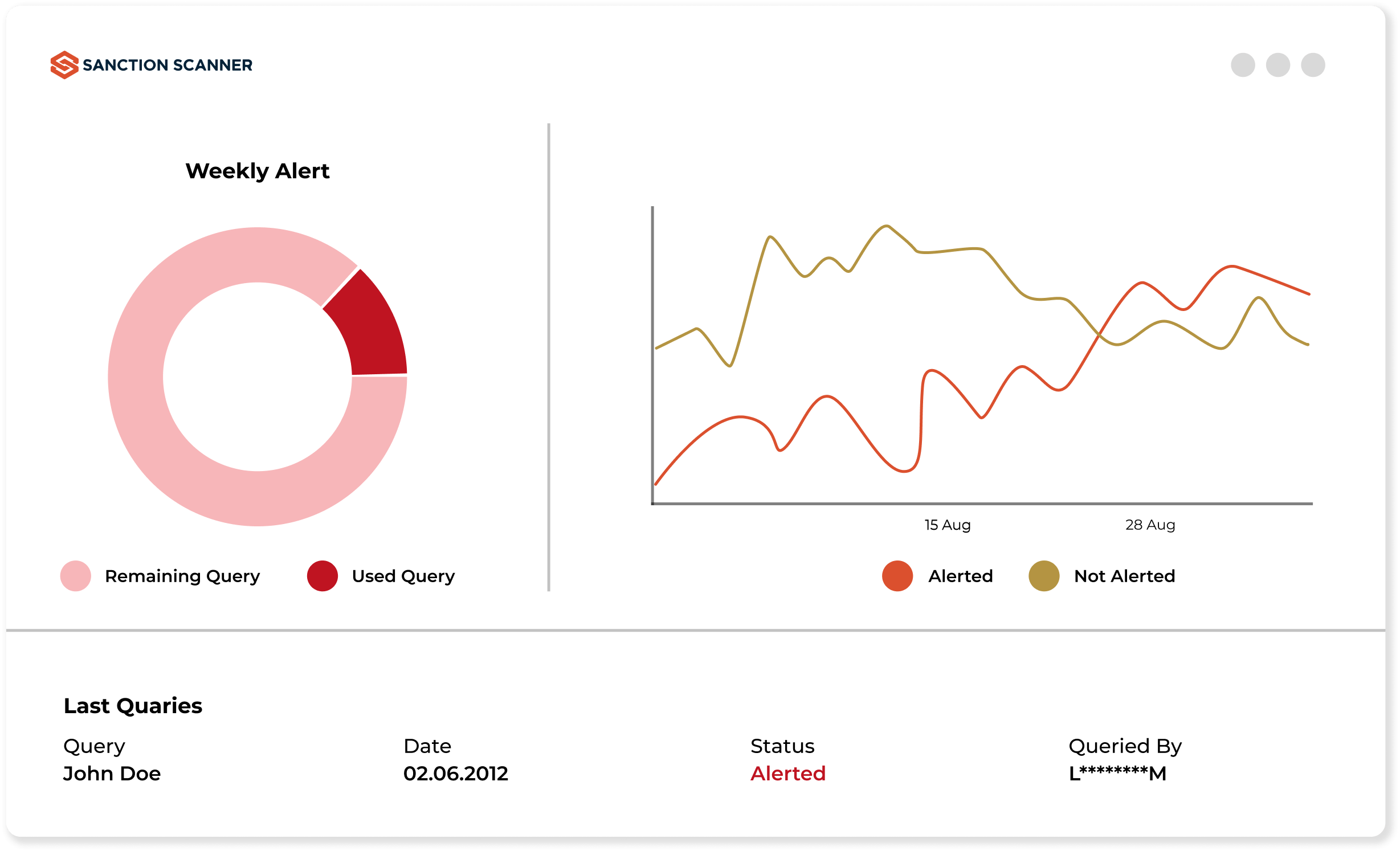 Adverse Media Screening in Customer Onboarding
You can perform Adverse Media controls via API, batch files, or the web using our Adverse Media softwares.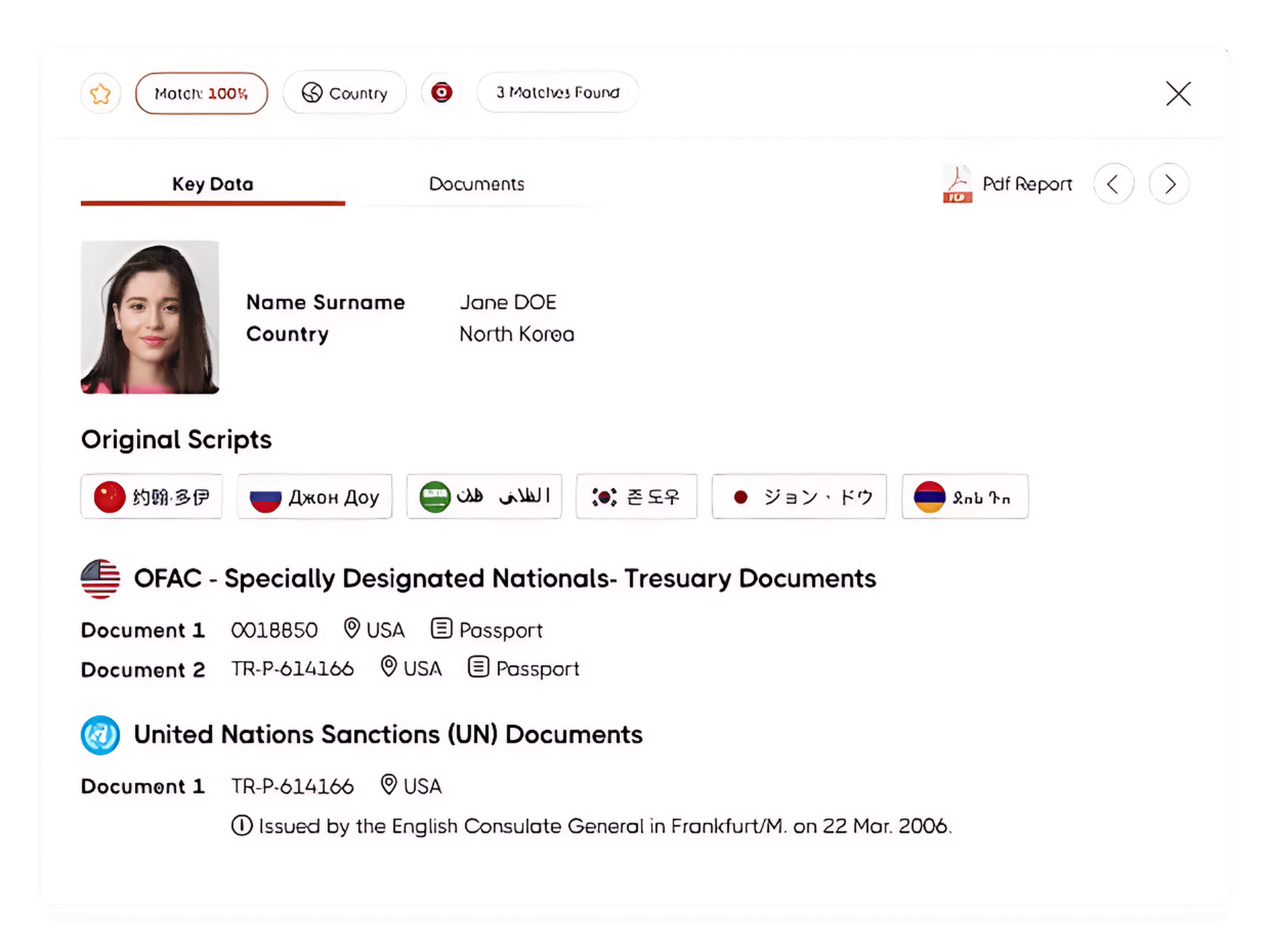 Detect and Avoid Risks
Using Adverse Media Screening and Monitoring, you can identify and protect yourself from financial crimes such as money laundering, terrorist financing, corruption, bribery, fraud, human trafficking, smuggling, or tax evasion.
Full Data Coverage
Masked Query
Up-To-Date Data
Batch Screening
Reliable Data Sources
Translate do Scan Results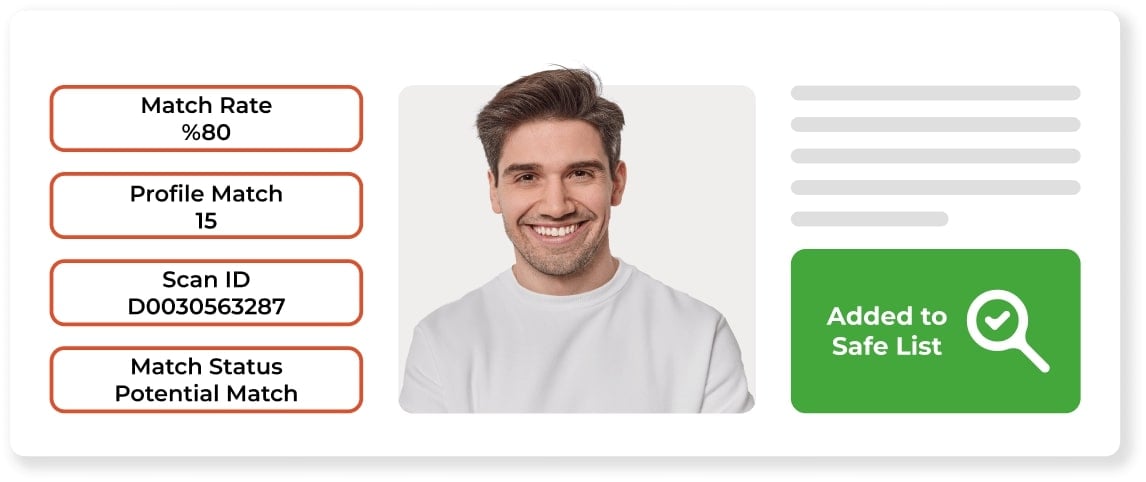 Multiple Search Options
You can perform Adverse Media checks using our Adverse Media software via API, batch files, or the web.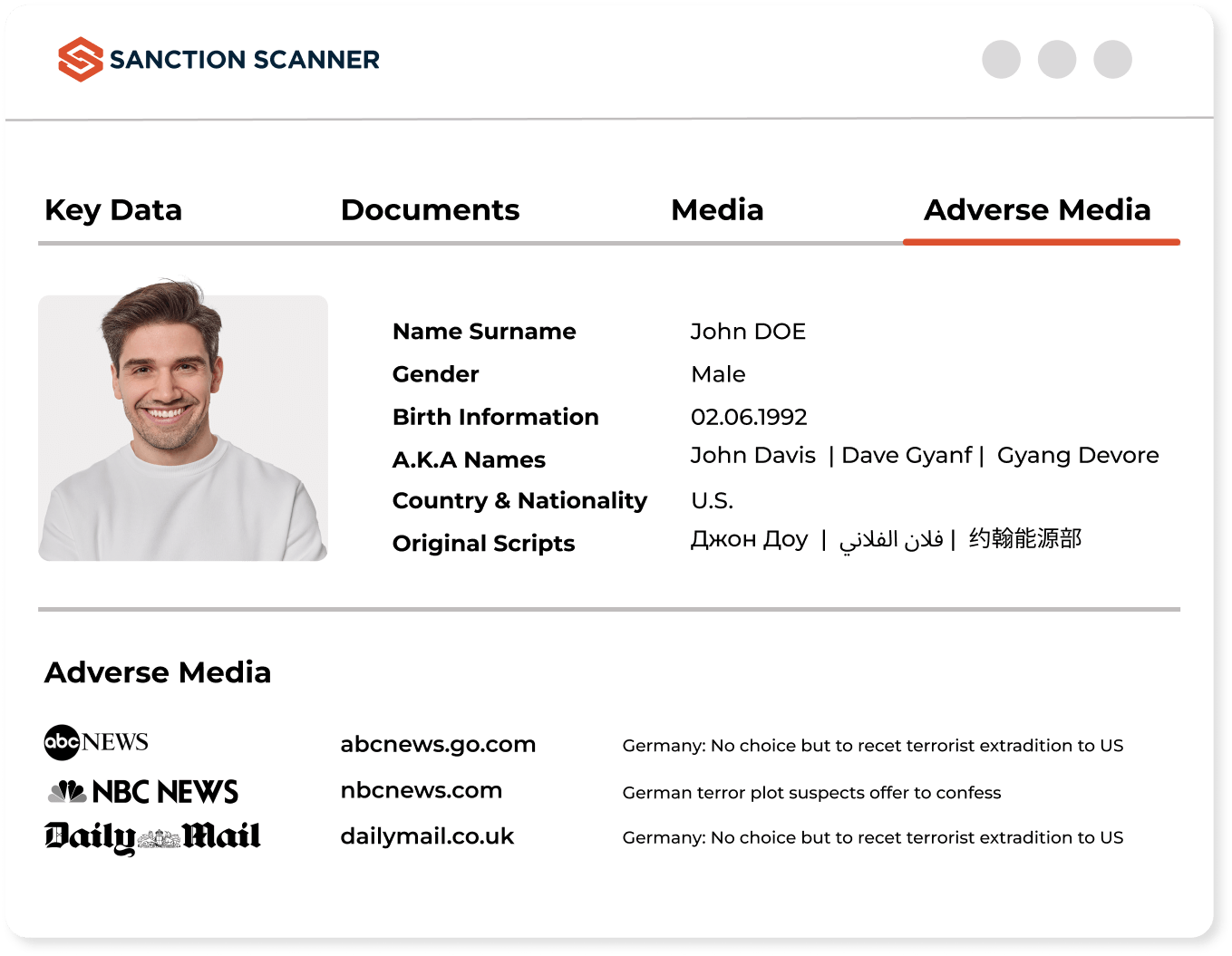 Automate the Control Process
You can check the global Sanctions, PEPs, and Adverse Media data by the risk levels of your customers while performing your Automated Daily Ongoing Monitoring process to reduce your workload.
Featured news and press releases