AML Solutions For
Banking Industry
We help banks in the AML compliance process with our AML solutions!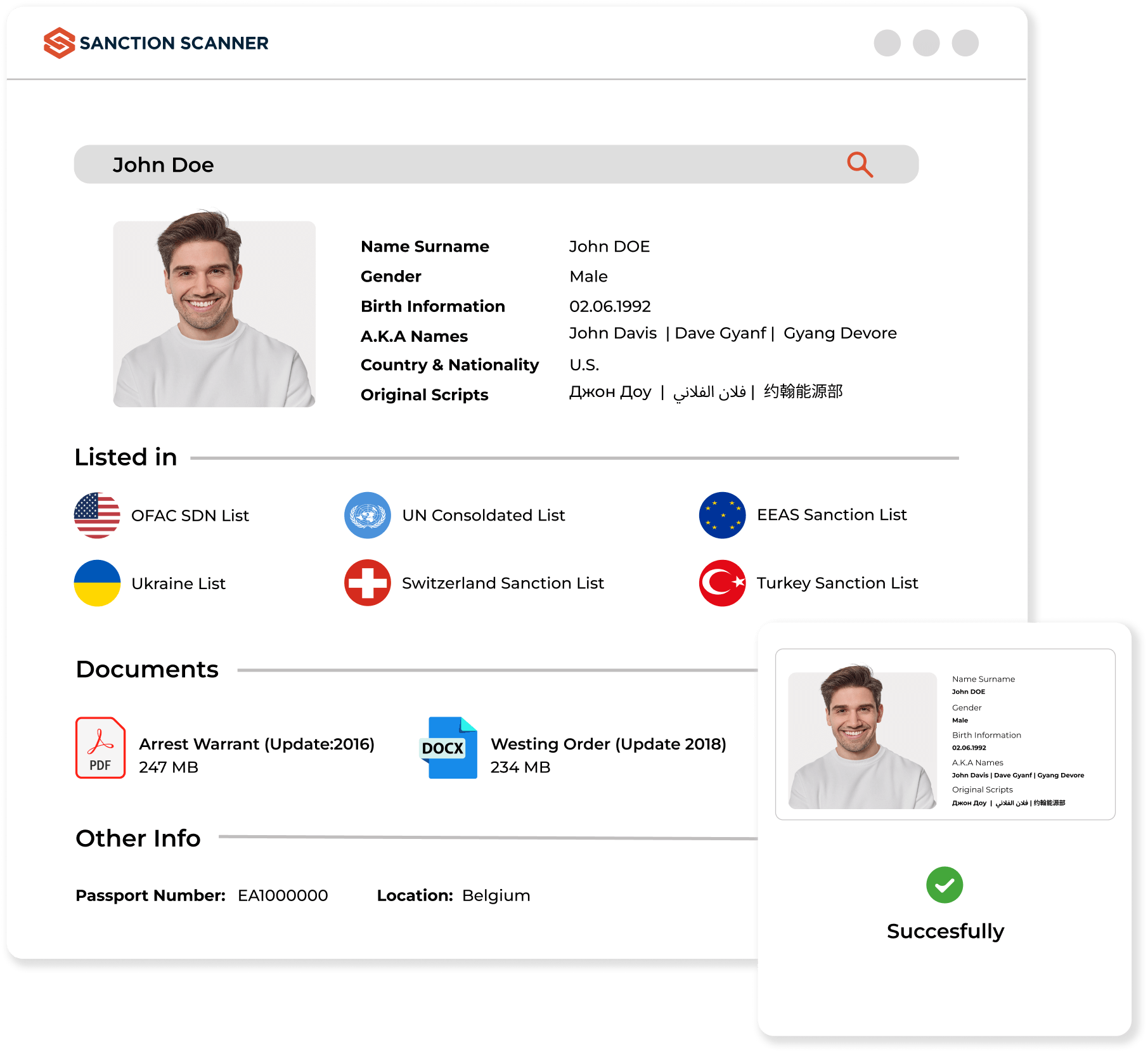 TRUSTED BY OVER 500 CLIENTS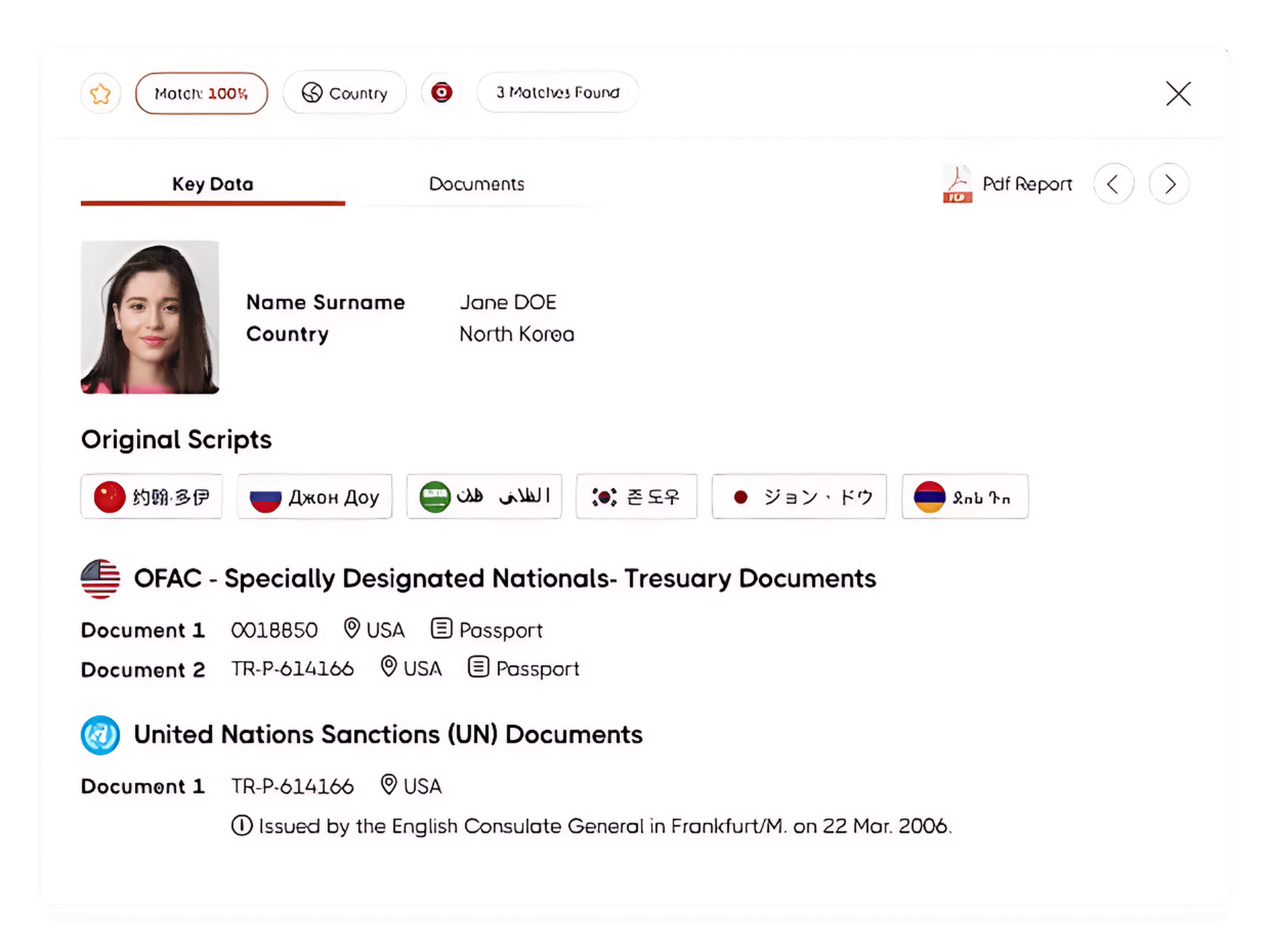 Customer Onboarding Process in Compliance
The Sanction Scanner database contains more than 3000 sanction lists, PEP lists, and adverse media data. Banks can scan their customers in seconds during the customer onboarding process using our AML Screening Software via the web or API.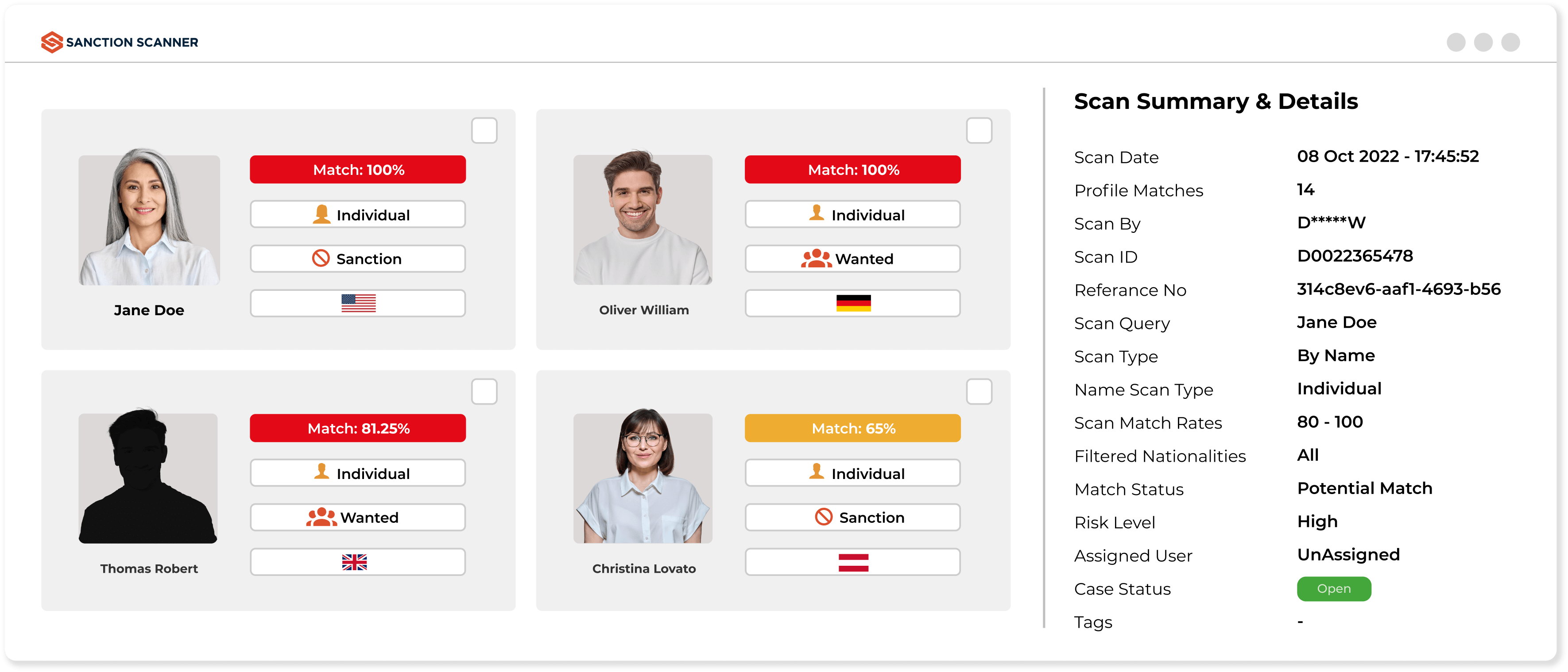 Reduce False Positives and Manual Screening
You can reduce false positives with our enhanced analytics algorithm and searching capabilities. You can see the risks customers bring, Sanctions, PEPs lists, and watchlists on one page and create reports. You can also create your safelists, localists, blacklists, special dynamic rules, and scenarios to prevent false alarms using our Transaction Monitoring Software.
Anti-Money Laundering Compliance Solutions
Perform AML Screening in real-time and global coverage AML Data
+3000
DATA POINTS CHECKED
15 min
ALWAYS REAL-TIME DATA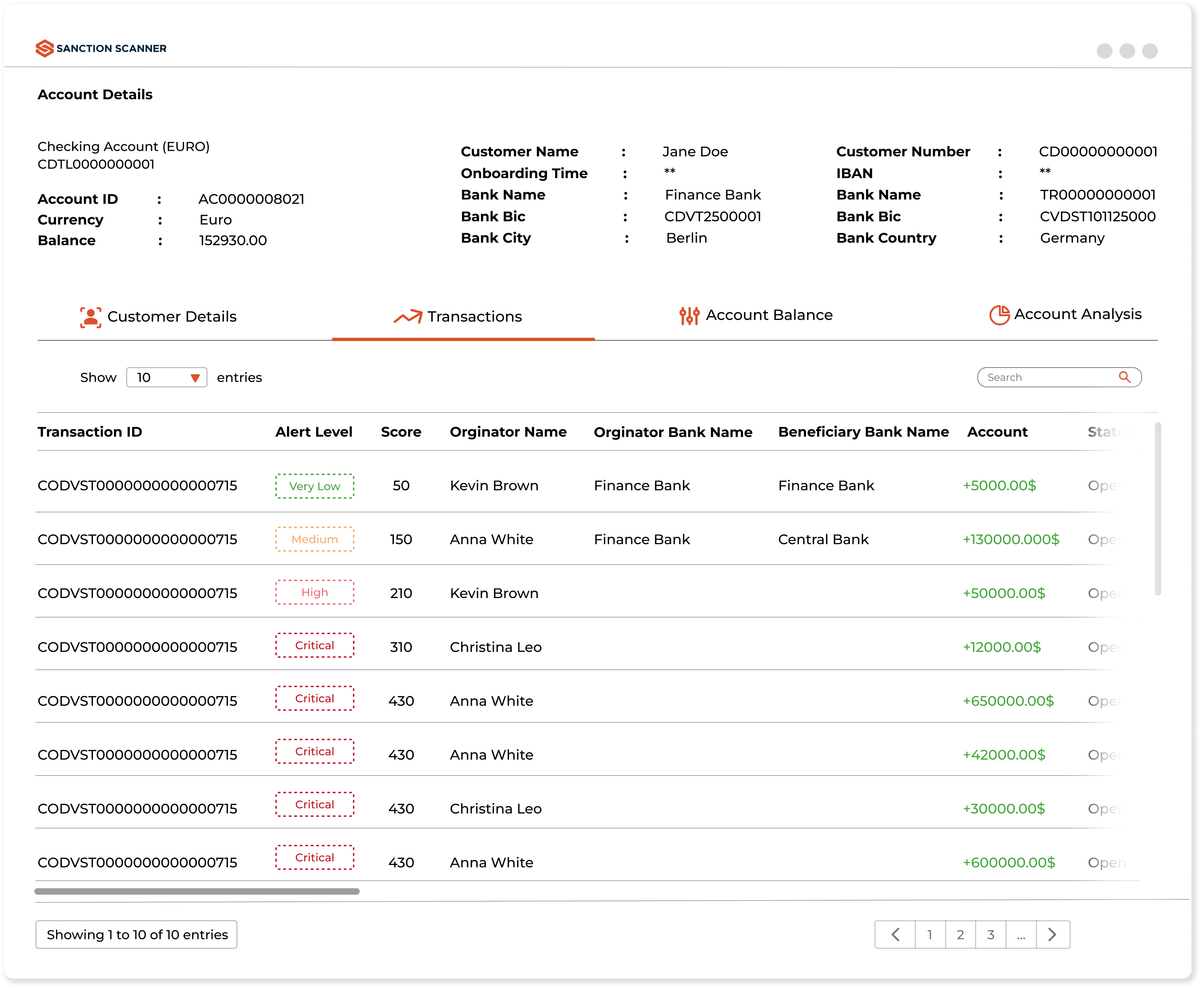 Transaction Monitoring Software for Banks
Sanction Scanner provides enhanced AML Transaction Monitoring Software. AML Transaction Monitoring Software provides end-to-end features that enable banks to meet their AML & CFT obligations. Enjoy your powered and accelerated compliance process with dynamic rules and scenarios, an advanced sandbox test environment, real-time alarms, and risk-based scorecard features.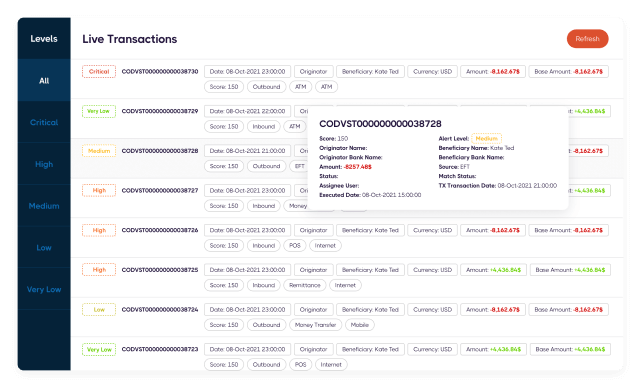 Effortless Integration and Customized Support for Your Team
Sanction Scanner can work with APIs and Web Screens. Integrating with Sanction Scanner is very easy. We have a very detailed Restful API document and many integration options. The integration specialist of Sanction Scanner will help your business if you have trouble integrating API to your project.
Customer Onboarding Case Study - Papara
A fast customer onboarding process that complies with AML regulations is essential for both businesses and customers. This case study provides information on how Sanction Scanner helps financial institutions ensure AML and KYC compliance while customer onboarding processes.
Learn More
Featured news and press releases
}