Sanction and Watchlists
Prevent Financial Crimes and Ensure AML Compliance with Global Comprehensive Data.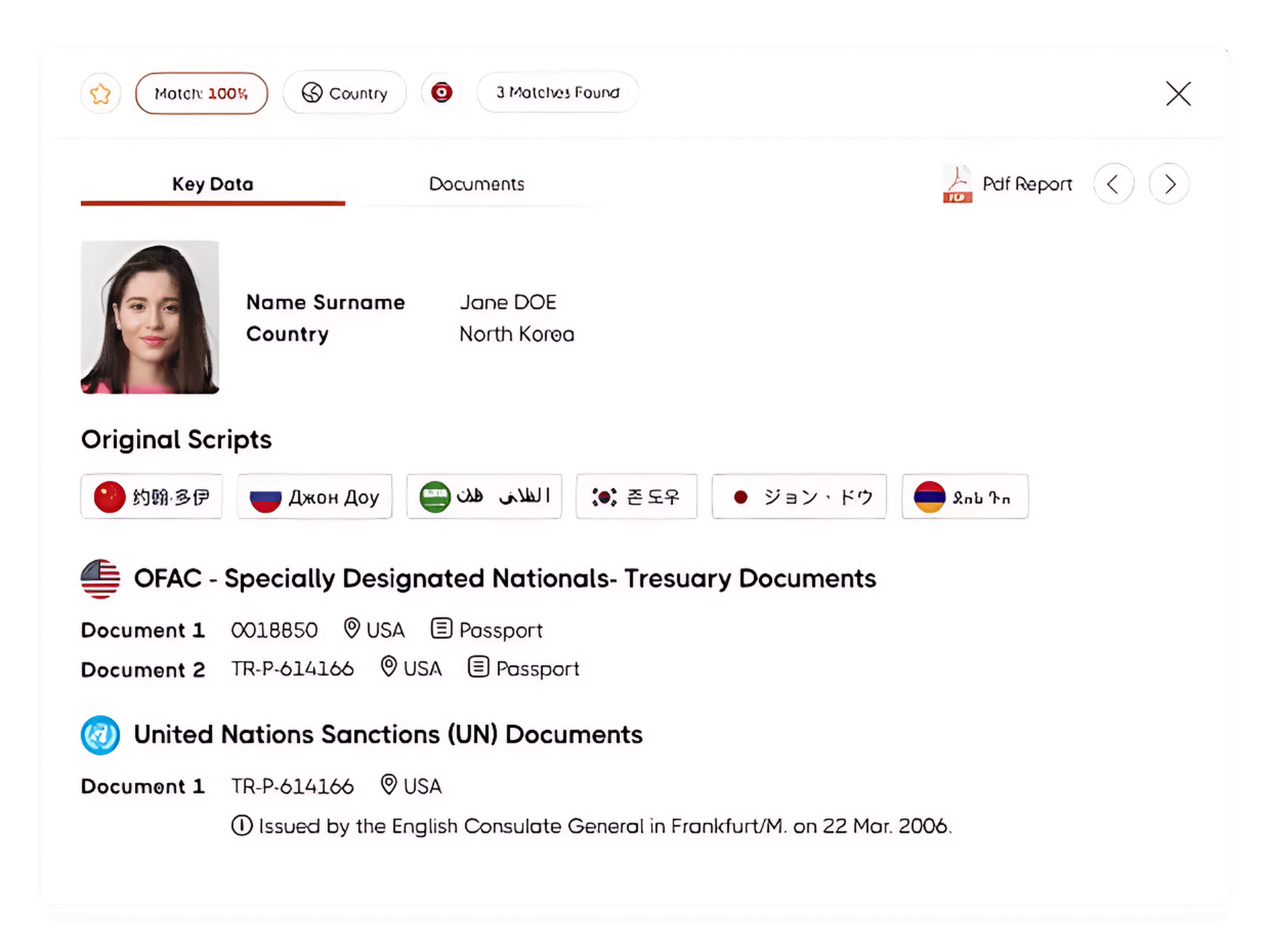 TRUSTED BY OVER 500 CLIENTS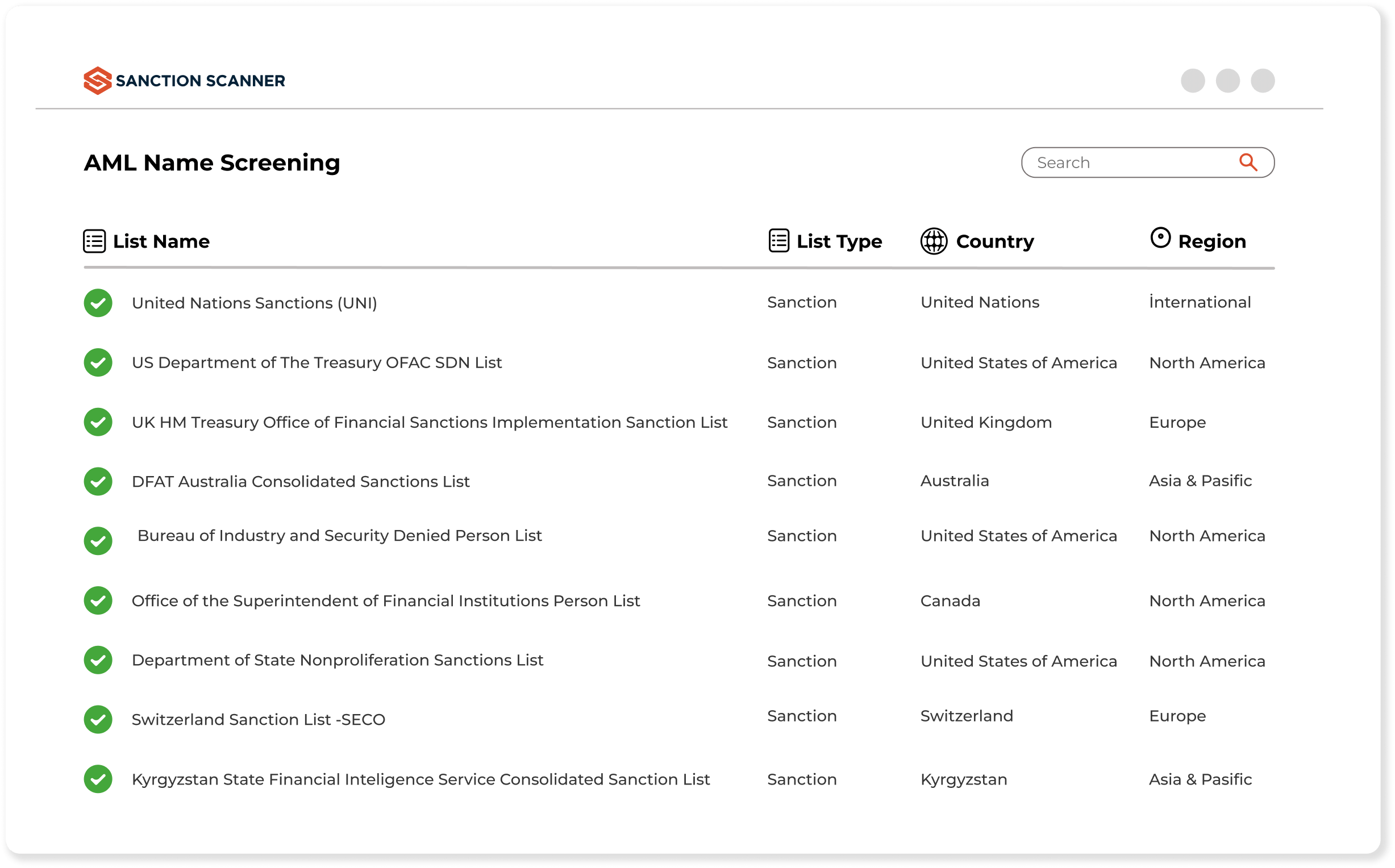 Detect Risk Threats
Business must scan their customers on sanctions lists to meet global and local AML requirements. There are more than 3000 sanction lists that change often. Institutions can automate their workload with AML Solutions Sanction Scanner provides.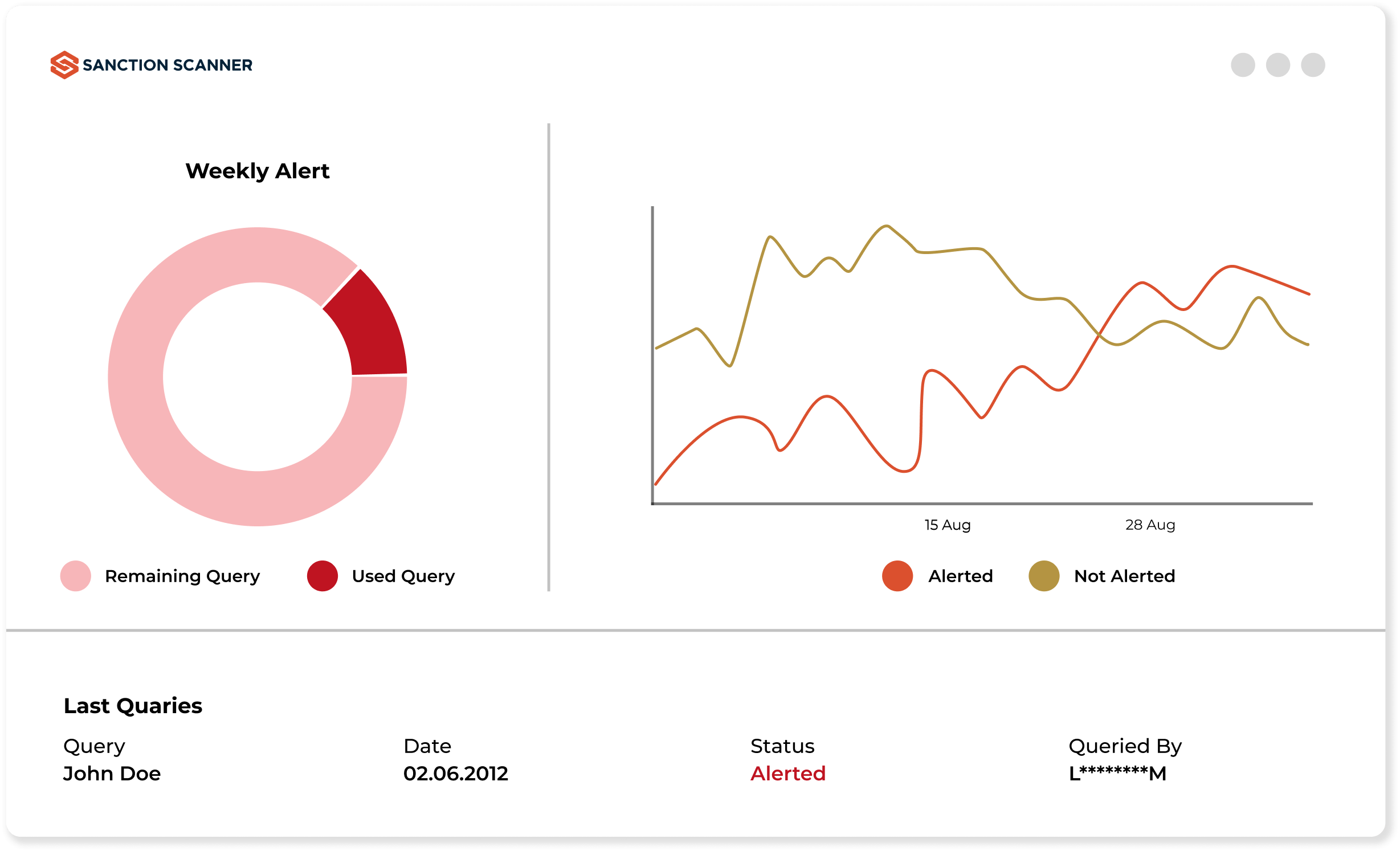 Global Comprehensive Sanction Data
Sanction Scanner collects and structures more than 3000 sanctions and watchlists worldwide with the power of AI. In addition, businesses can search their customer based on their name, ID number, or passport number or create custom search options to reduce false positives.
Constantly adding new lists

Updated lists (every 15 minutes)

Easy API integration
Search by A.K.A. and Search by Original Script feature

Export search history feature

Batch Query feature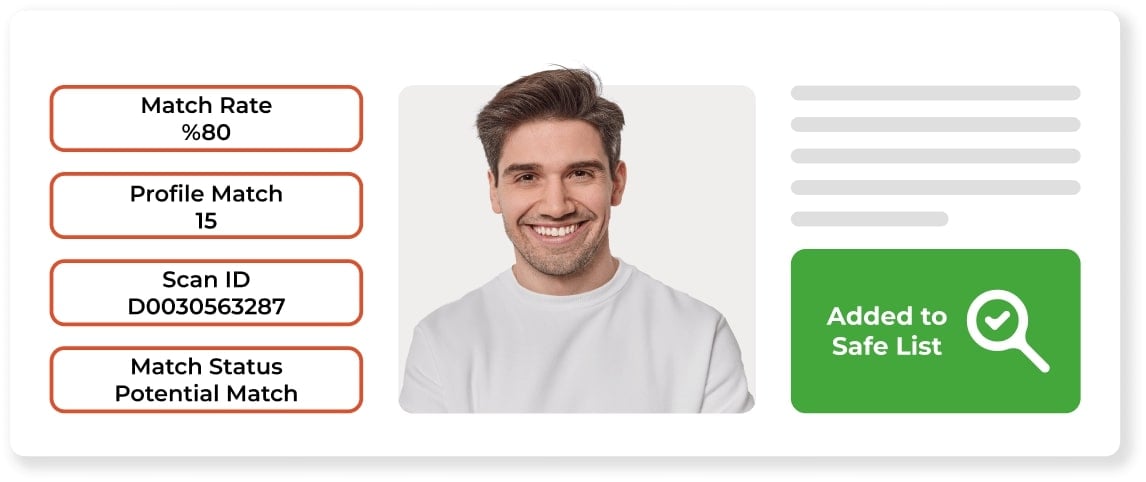 Which Lists Are Included in Sanction Scanner Data?
United Nations Sanctions (UN)

US Consolidated Sanctions

OFAC — Specially Designated Nationals (SDN)

Office of the Superintendent of Financial Institutions (Canada)
EU Financial Sanctions

UK Financial Sanctions (HMT)

Australian Sanctions

Her Majesty's (HM) Treasury List and 1000+ different government lists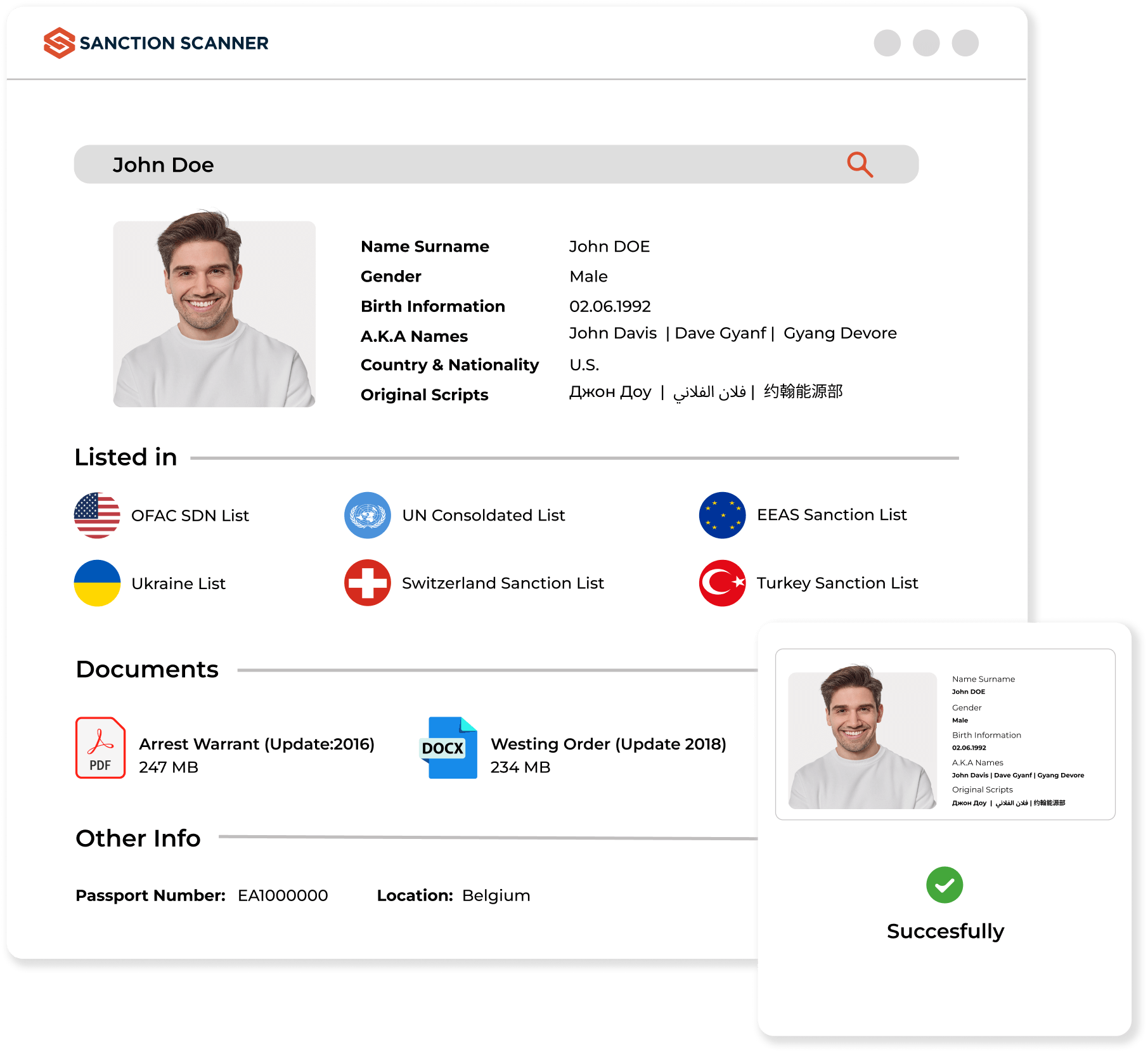 Scan Sanctioned Countries
Businesses can scan sanctioned countries by their names and view the sanctions applied and which sanctions their businesses are affected by. In addition, this feature lets you scan by name among sanctioned countries using a nationality filter.
"Sanction Scanner's software is easy to use, and we enjoy working with it. Since implementing its solution, we have significantly reduced false positives. The time and effort we previously spent on false positive alarms can now be directed towards other aspects of the business, which contributes to its growth."

Guy Shaked

Legal Counsel at ironSource
"Sanction Scanner made our customer onboarding processes fast and safe. We perform our AML controls automatically and comply with AML regulations with its API integration.​​"
"With Sanction Scanner, we offer a fast, easy, and secure customer onboarding process. Thanks to its enhanced scanning tool, we focus on real risks, not false positives. Thus, we can meet our AML obligations and our customers' expectations.​​"

Arda Akay

Head of Compliance at BPN
"Sanction Scanner provided us the most comprehensive database to screen our clients. It includes lists from all over the world and is always up-to-date.​"

Gulnihal Akartepe

Global Vice President at TPAY
"With Sanction Scanner, we reduce the risks of money laundering and terrorist financing by controlling on local and international lists also to avoid risks during our onboarding process."



Oğuzhan Akın

Money Remittance Sr. Director at United Payment
"We trust the security of our system and compliance process with Sanction Scanner. The software eliminates risky activities for us without harming our customers' experience."

Hussein Boor

CEO at GuulPay






Ensure AML Compliance
with Sanction Scanner