AML Solutions for Investment Firms
AML compliance is easier than ever for the Investment Industry.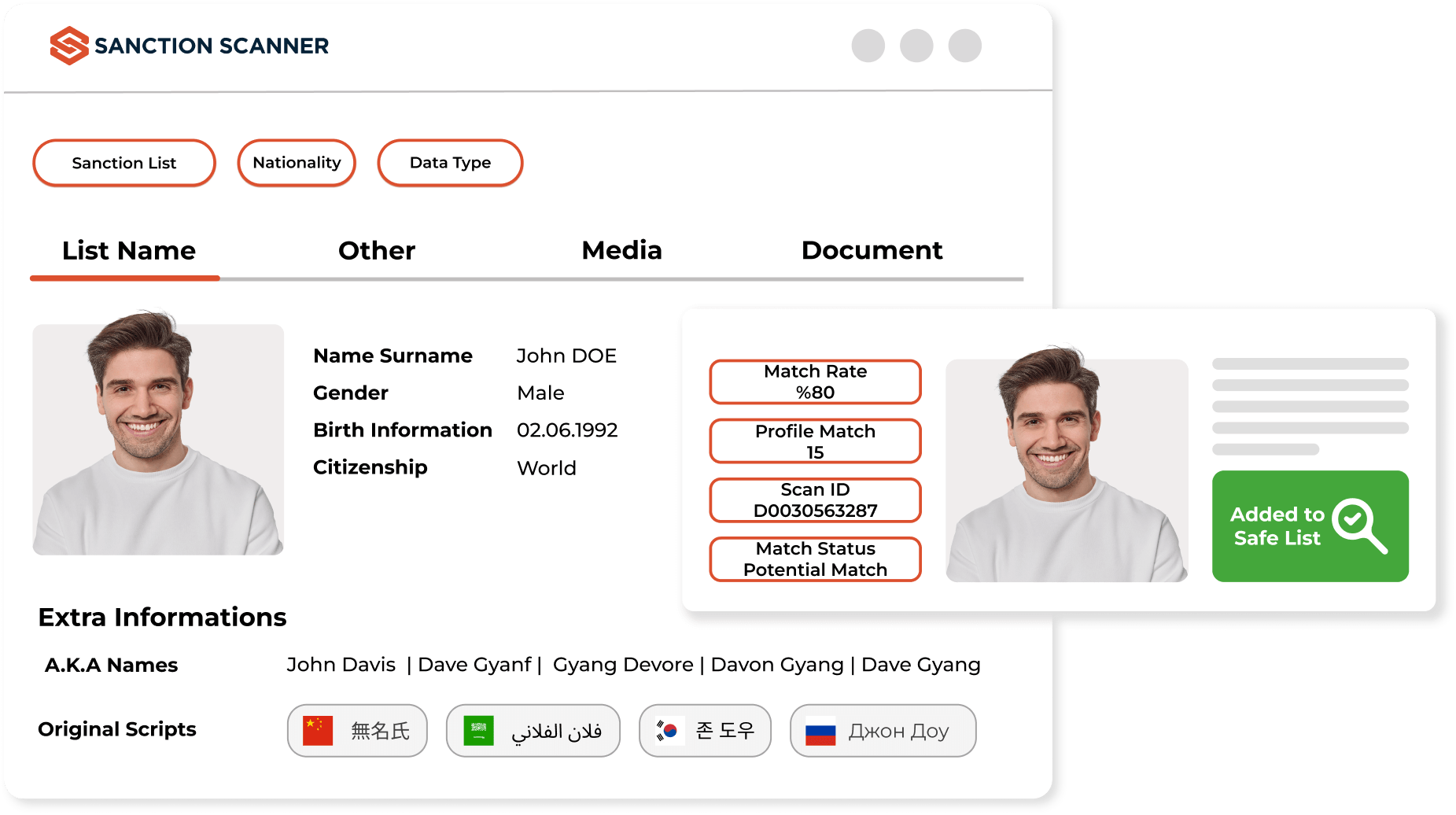 Trusted by over 300+ clients
We bring solutions that will make it easier for our customers to comply with AML Regulations.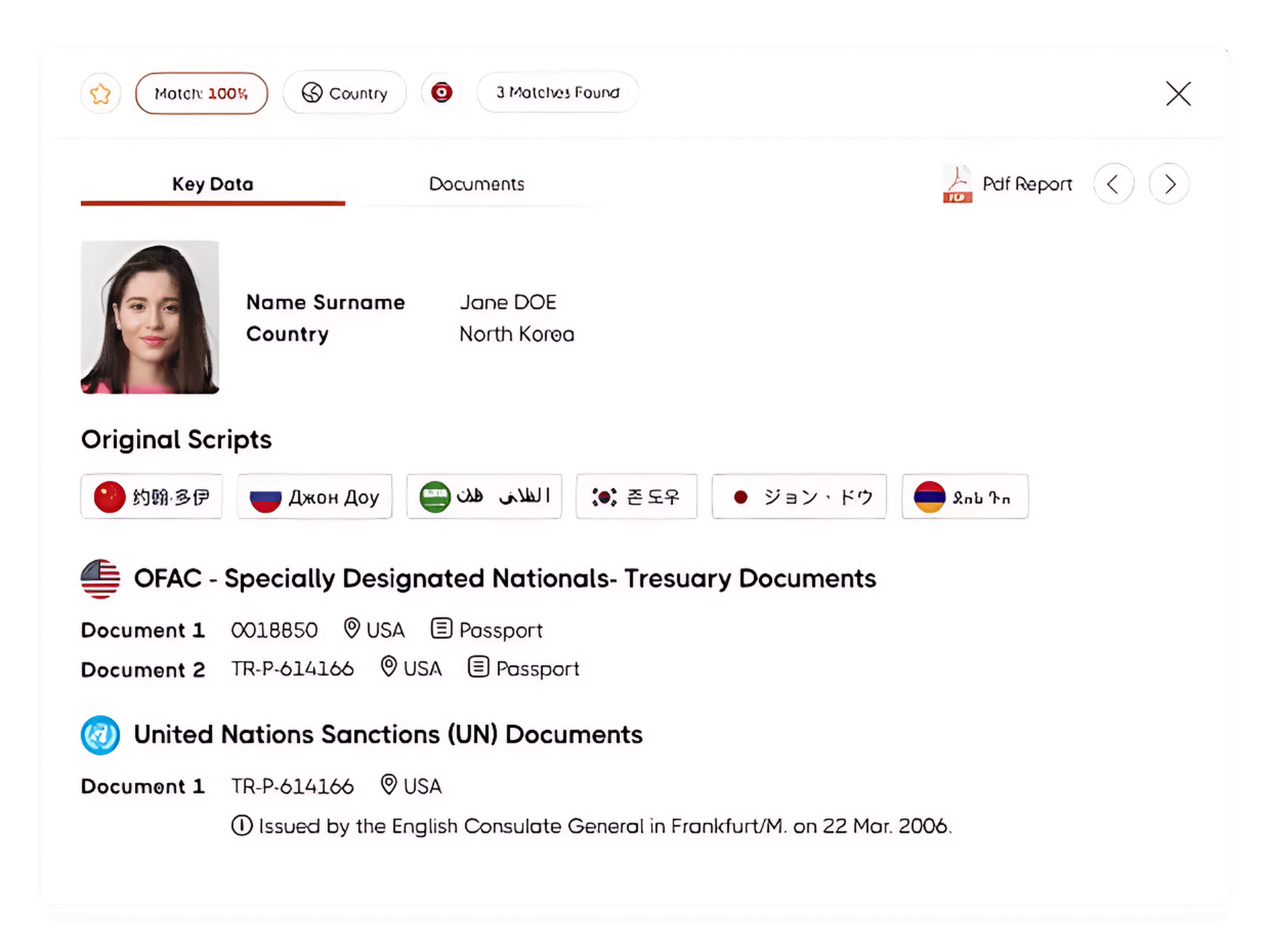 AML and KYC Compliance Solutions for Investment Industry
Investment firms, wealth management organizations, private equities, investment banks, and others face challenges in customer onboarding processes, customer transactions, and monitoring ongoing customer behavior. To overcome these challenges, meet Sanction Scanner AI-Driven AML/CFT software.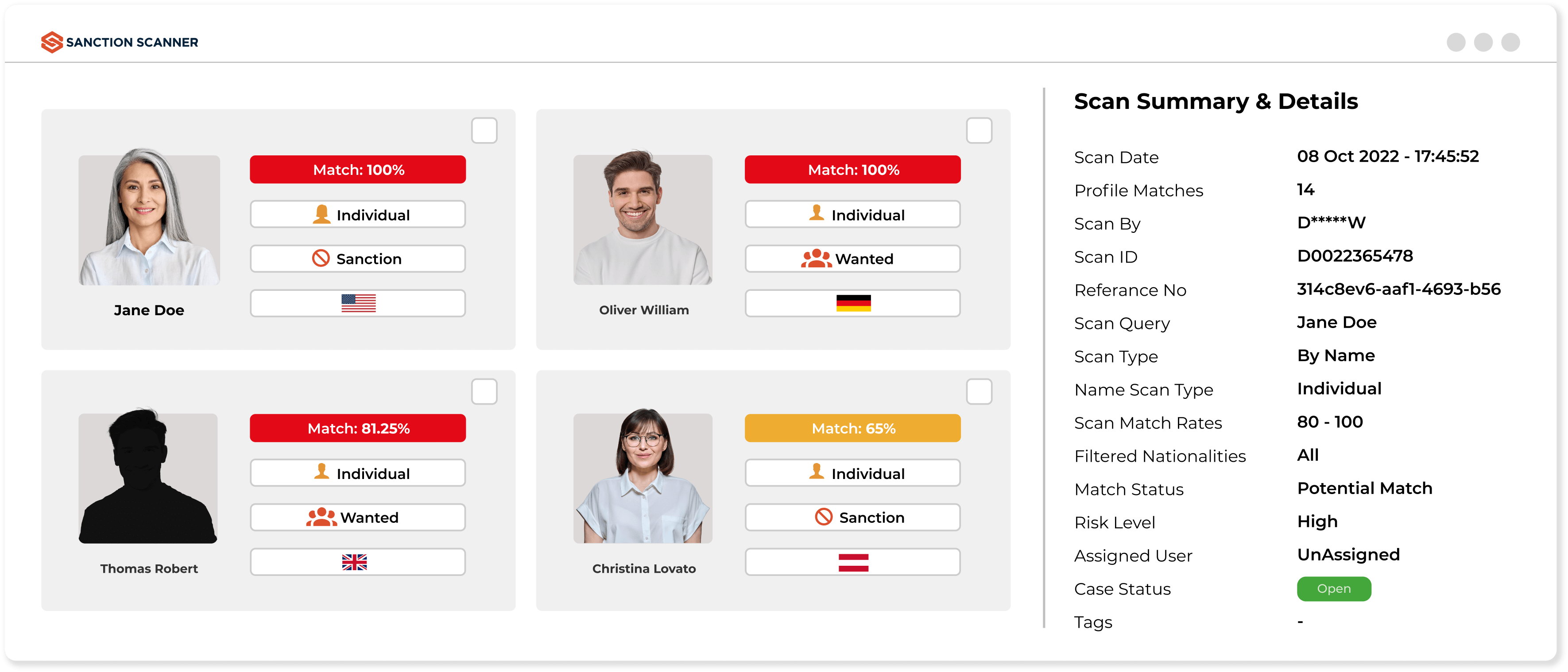 Secure and Fast Customer Onboarding with Minimized Risk
The customer onboarding process is crucial for investment firms. Firms aim to provide fast and safe service to improve this customer experience. Investment institutions automatically meet AML obligations in customer account opening processes with our AML Screening software. Check your data in comprehensive global sanction, PEP, and adverse media data with our AML Screening Software.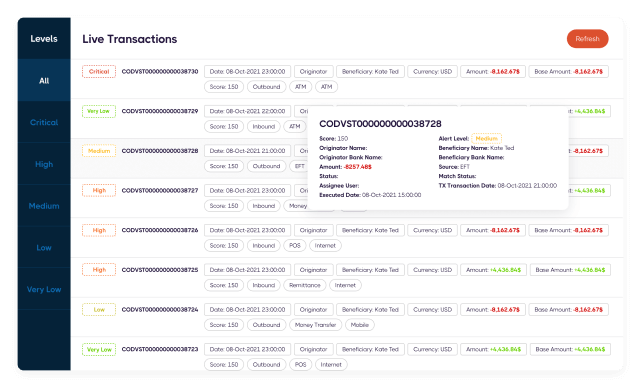 High-Level Customer Experience
Customers' onboarding experience is getting more effortless and more seamless with Sanction Scanner. Firms have to automate Know Your Customer (KYC) and Client Onboarding processes, transactions and minimize manual workload. Sanction Scanner's flexible and robust APIs fit investment firms' Anti-Money Laundering requirements.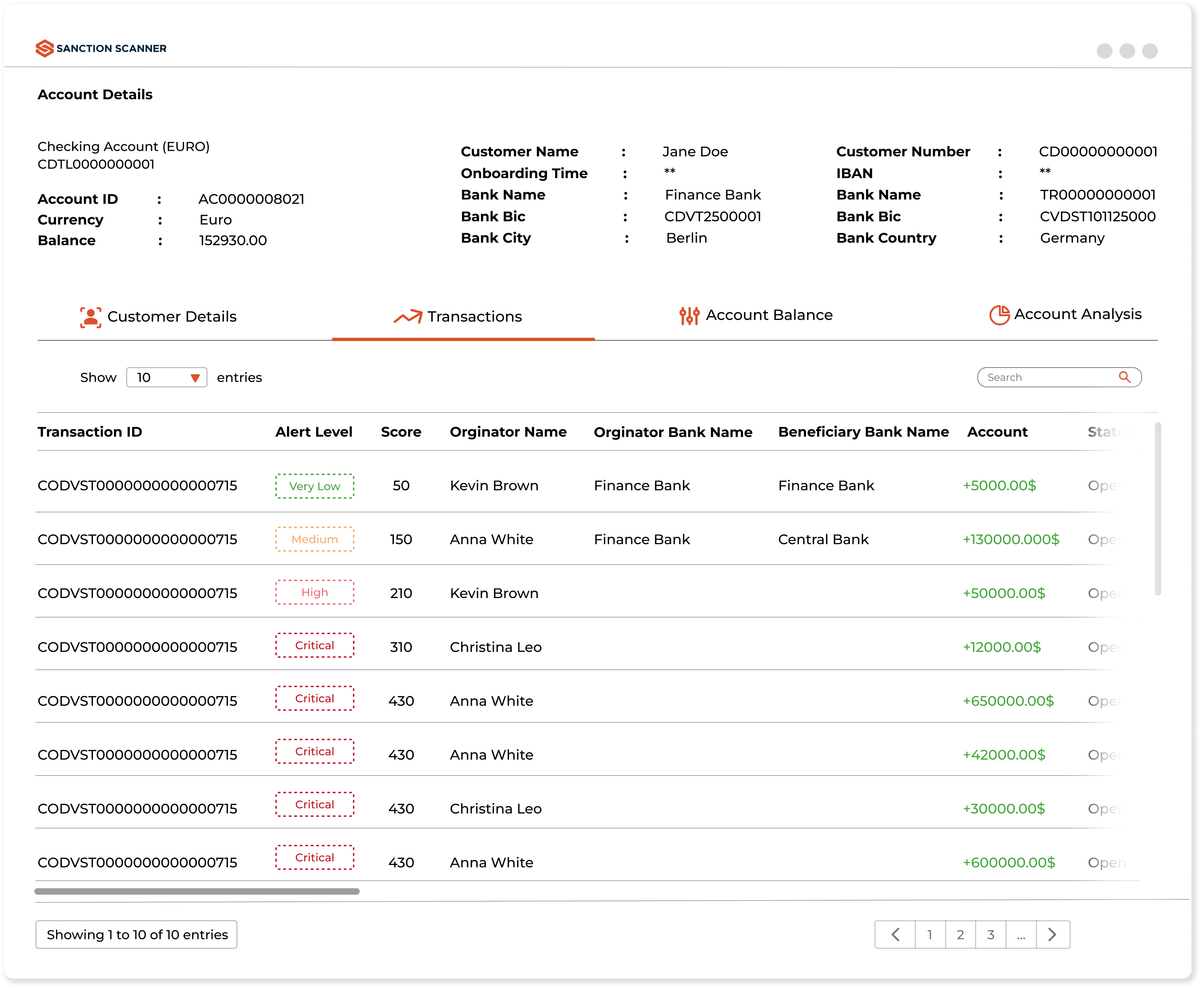 Comply with Investment Regulations
Anti-Money Laundering and Countering Financing of Terrorism regulations are different in every country, and new regulations are published commonly. Sanction Scanner Software is designed with global regulations. AML Screening Software always complies with dynamic international regulations and practices.
Ensure AML Compliance
with Sanction Scanner