Customer Risk Assessment
Strengthen your business with greater control compliance with risk-based scorecard review.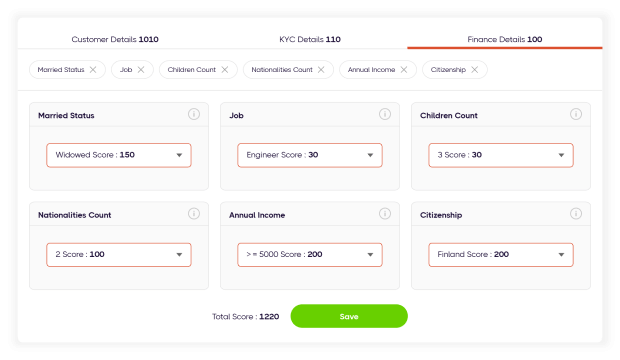 TRUSTED BY OVER 500 CLIENTS
We make it easy for our customers to comply with AML Regulations.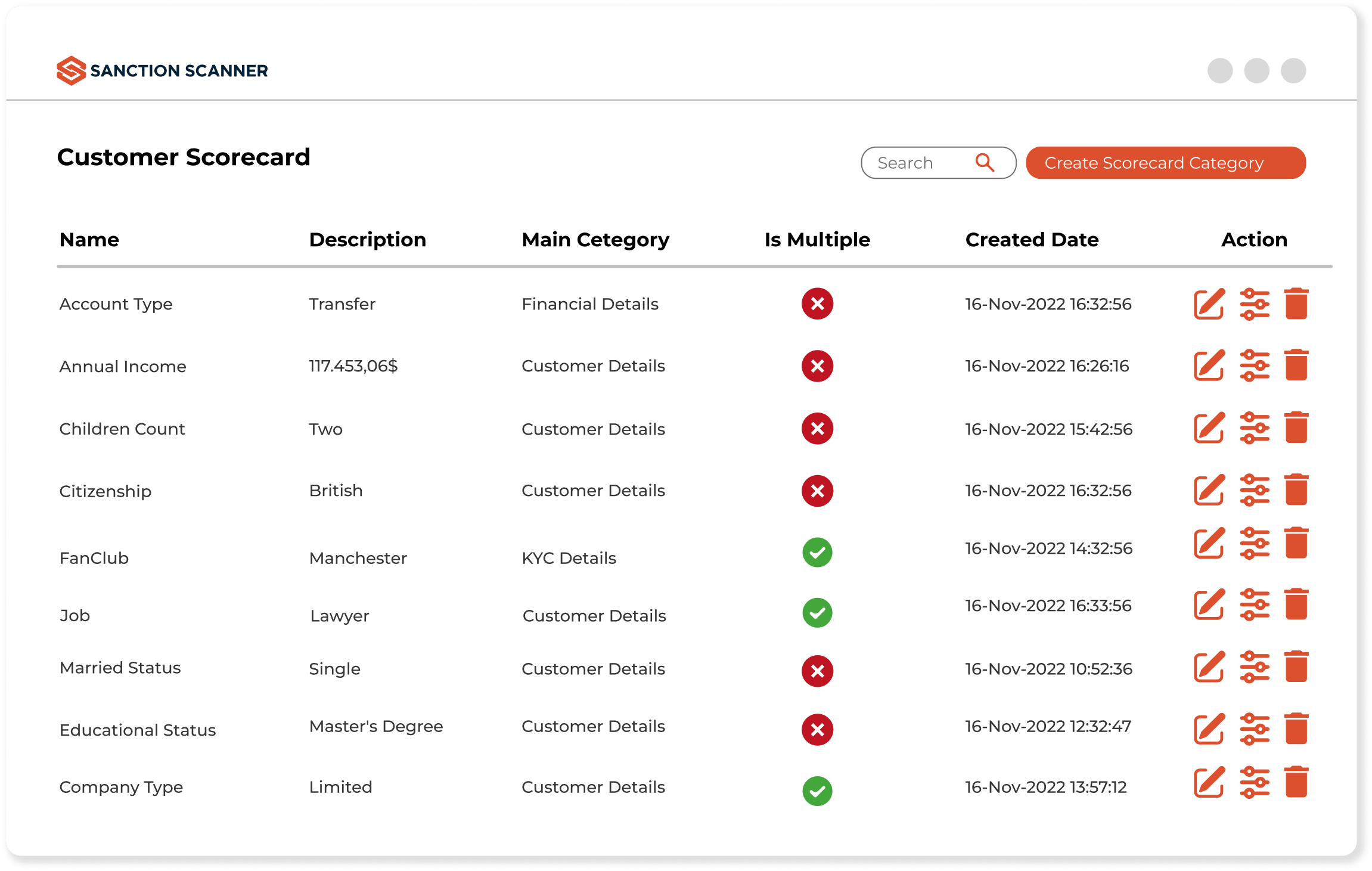 Risk-Based Scorecard
Institutions should conduct risk assessments to establish a level of risk for customers. Risk-based compliance management is used to visualize strategy and risk management data and inform decision-making. For example, you can strengthen your business with more control compliance, learn more about your risky customers, and use these risk assessment criteria in your rules with the risk-based scorecard review.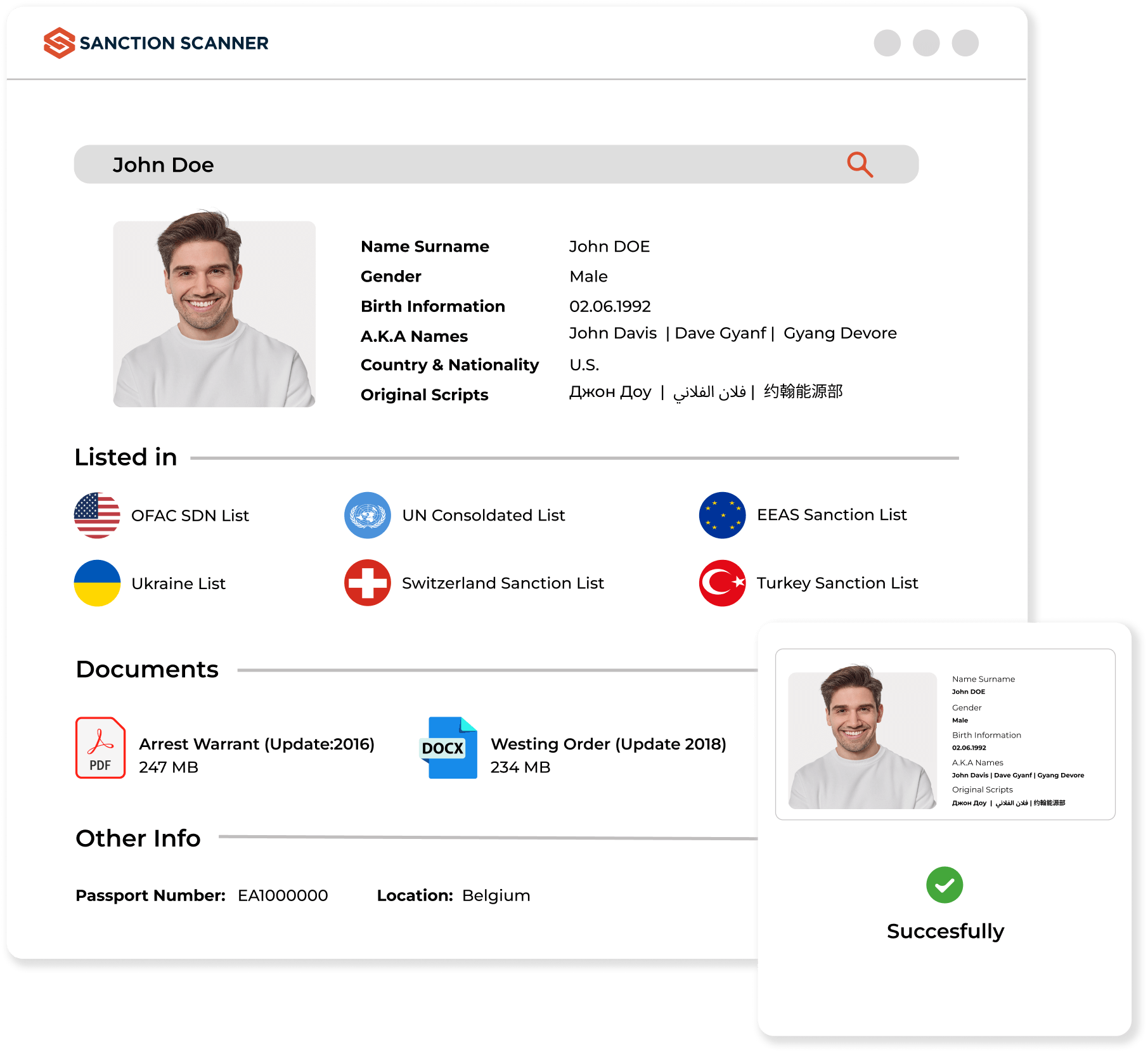 Write Rules to Build Your Own Risk Rating
With the dynamic rule writing feature, you can create the most appropriate rules and scenarios for customers' risk scores according to your risk appetite without writing code. Without writing your own rules, you can quickly integrate with Sanction Scanner's different ready-made rule sets suitable for every sector. You can fine-tune your rules and analyze customer risk.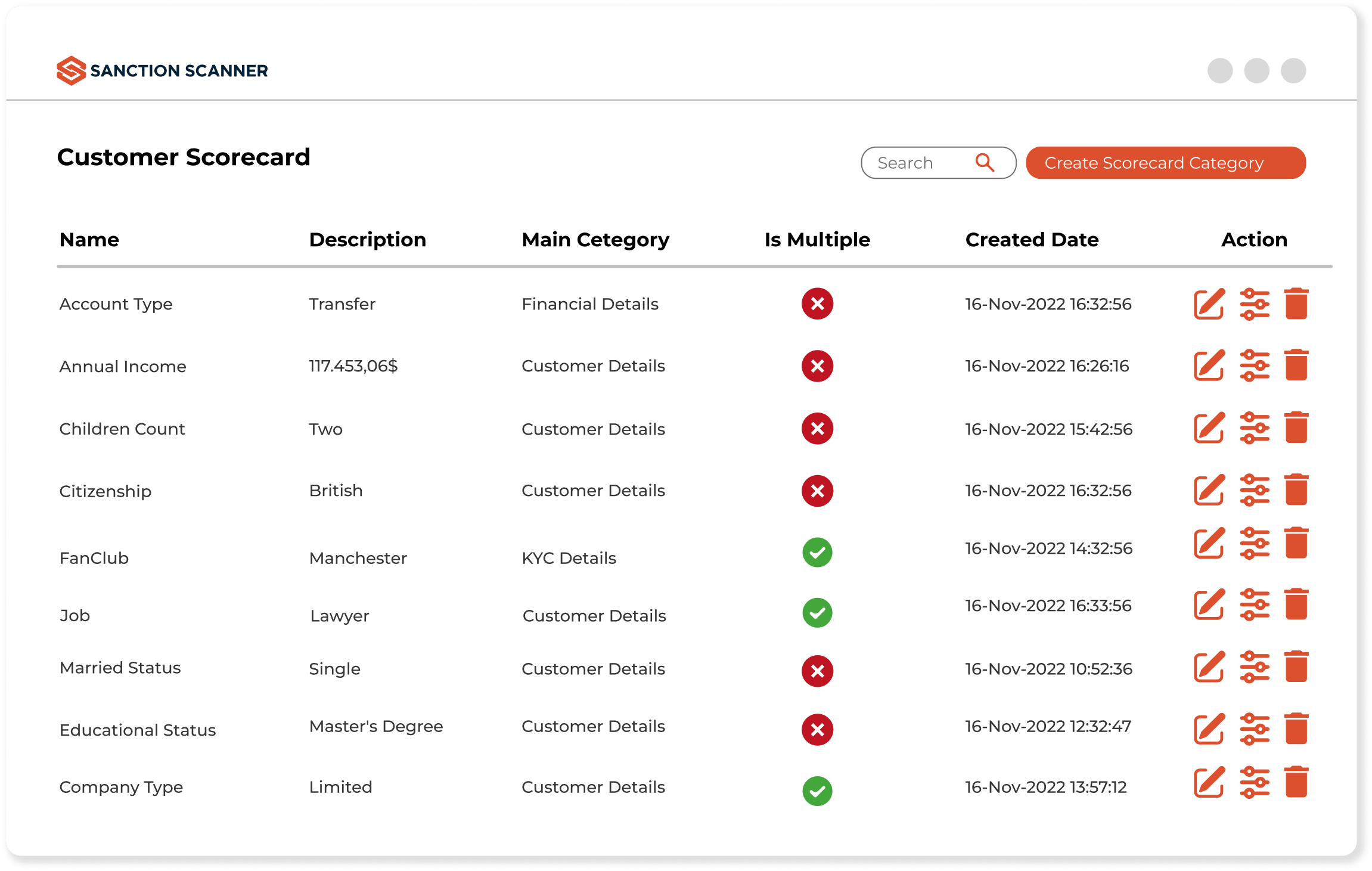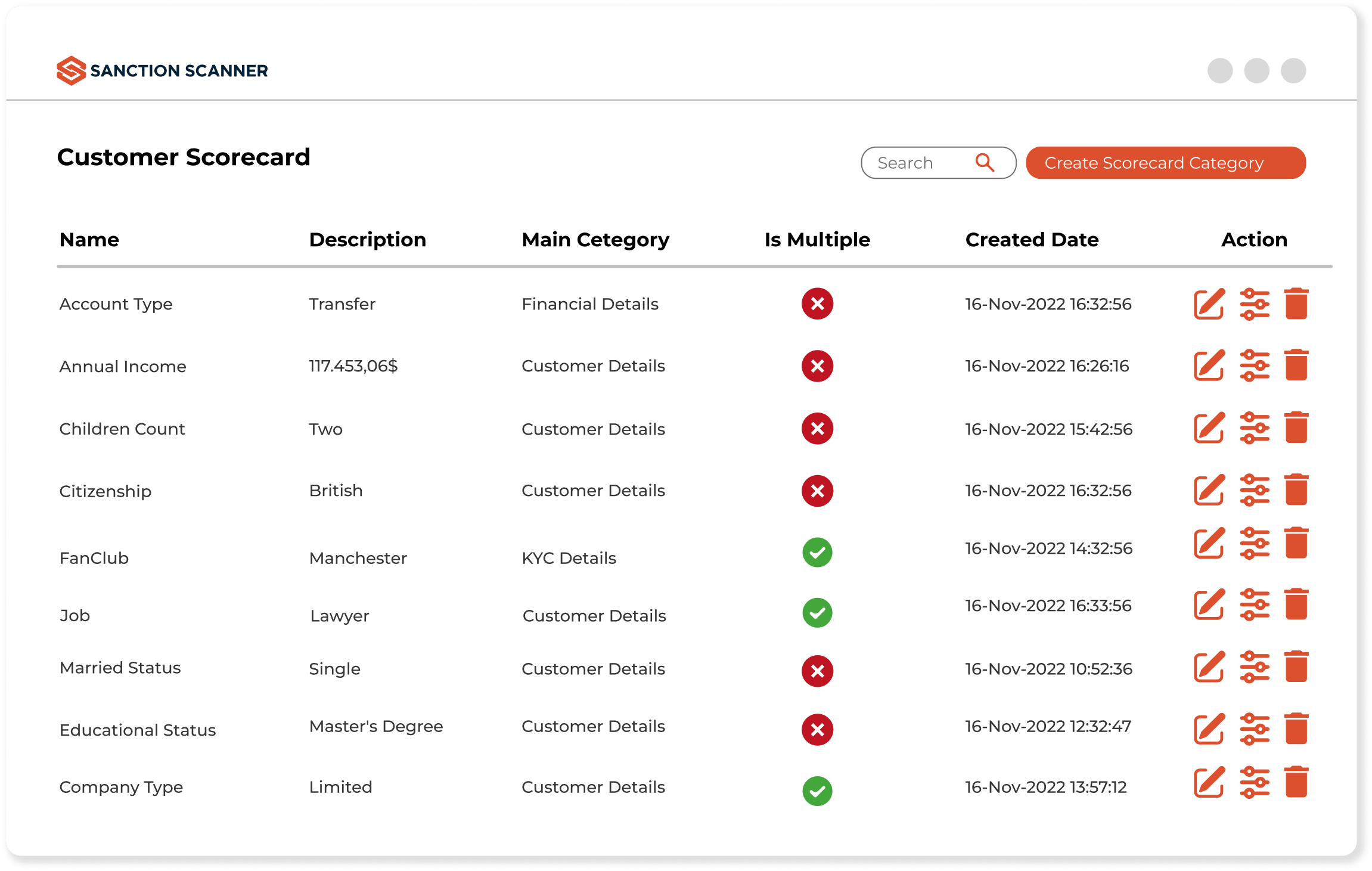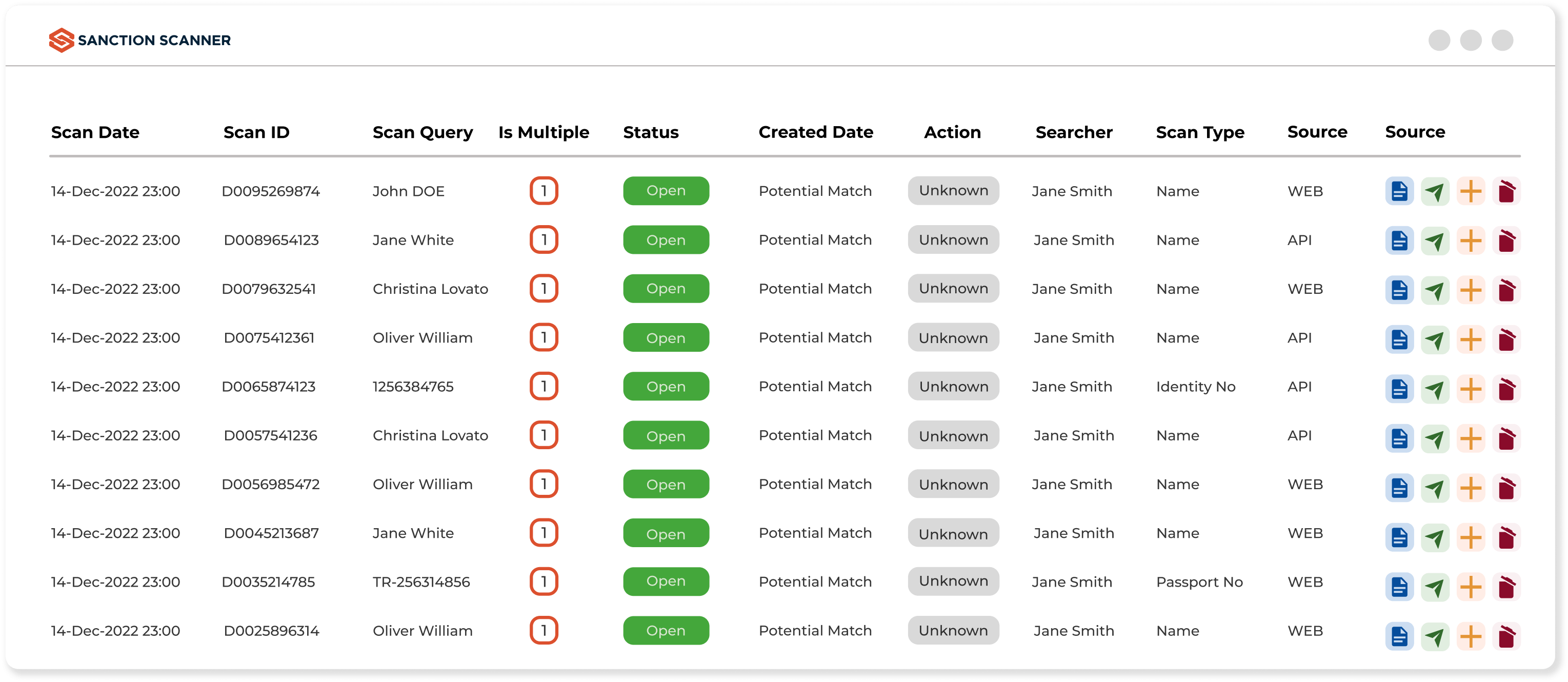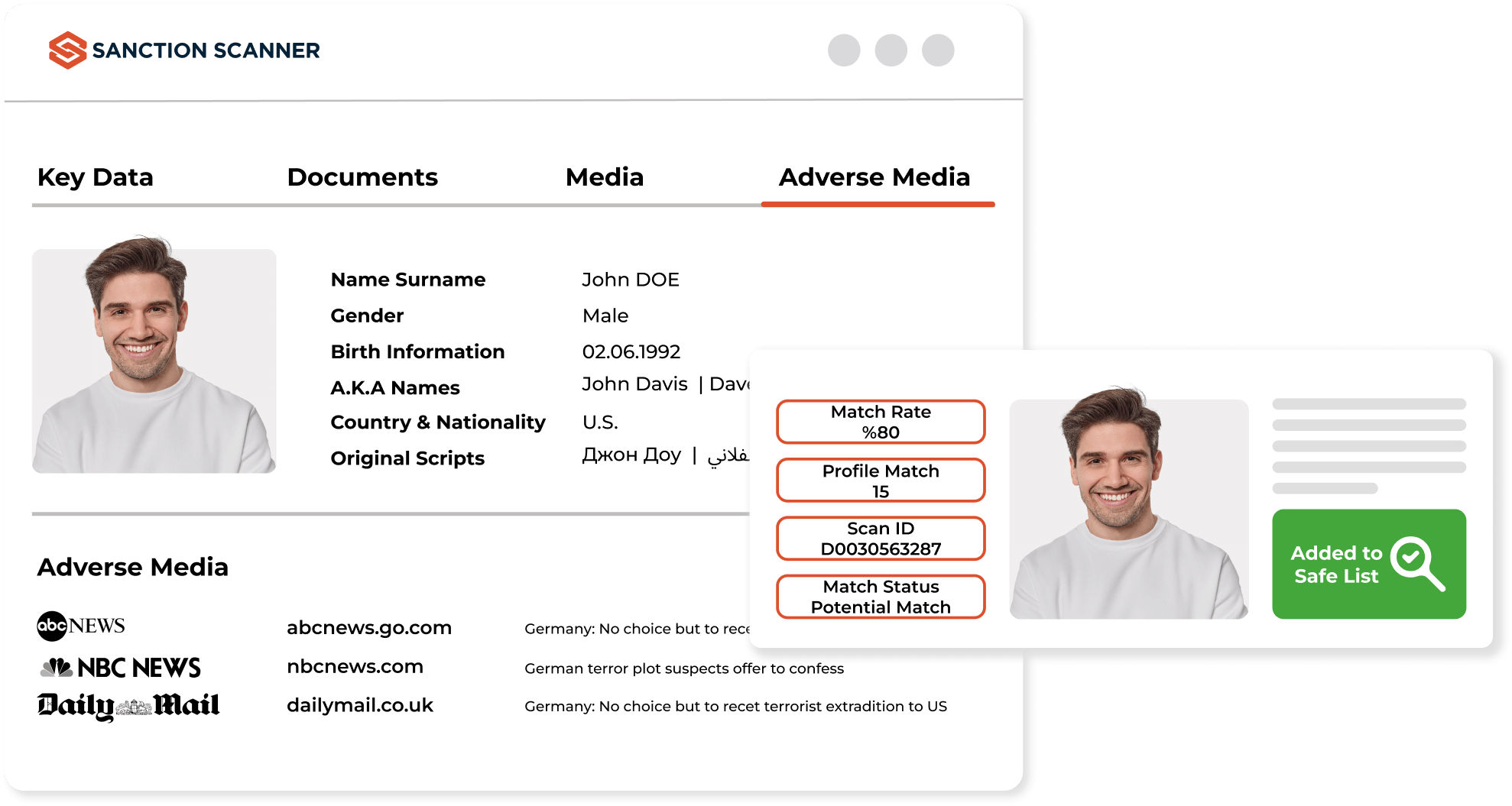 Customer Risk Analysis On Applying Scores & AI
You can assign risk points to your customers with the rules you have written according to your risk appetite. You can make an end-to-end risk analysis for your customer's thanks to the risk scores. Risk analysis is vital in any lending moment. According to risk analysis, you can make safe and fast decisions about your customers' activities and reduce your control workload.
Why is The Sanction Scanner Different?
Real-Time Data
Perform your Sanction and PEP control using real-time data.
Local List Management
You can add your local blacklist and whitelist to the system.
Parametric Monitoring Settings
Customize which lists you want to run your scans and match rate for your business.
Case Management
You can check your business' scanning history and access your old scans easily.
Enhanced Profile
View all results using one profile and determine the level of risk fast.
Reduce False Positive
Reduce false positives and strengthen your compliance process.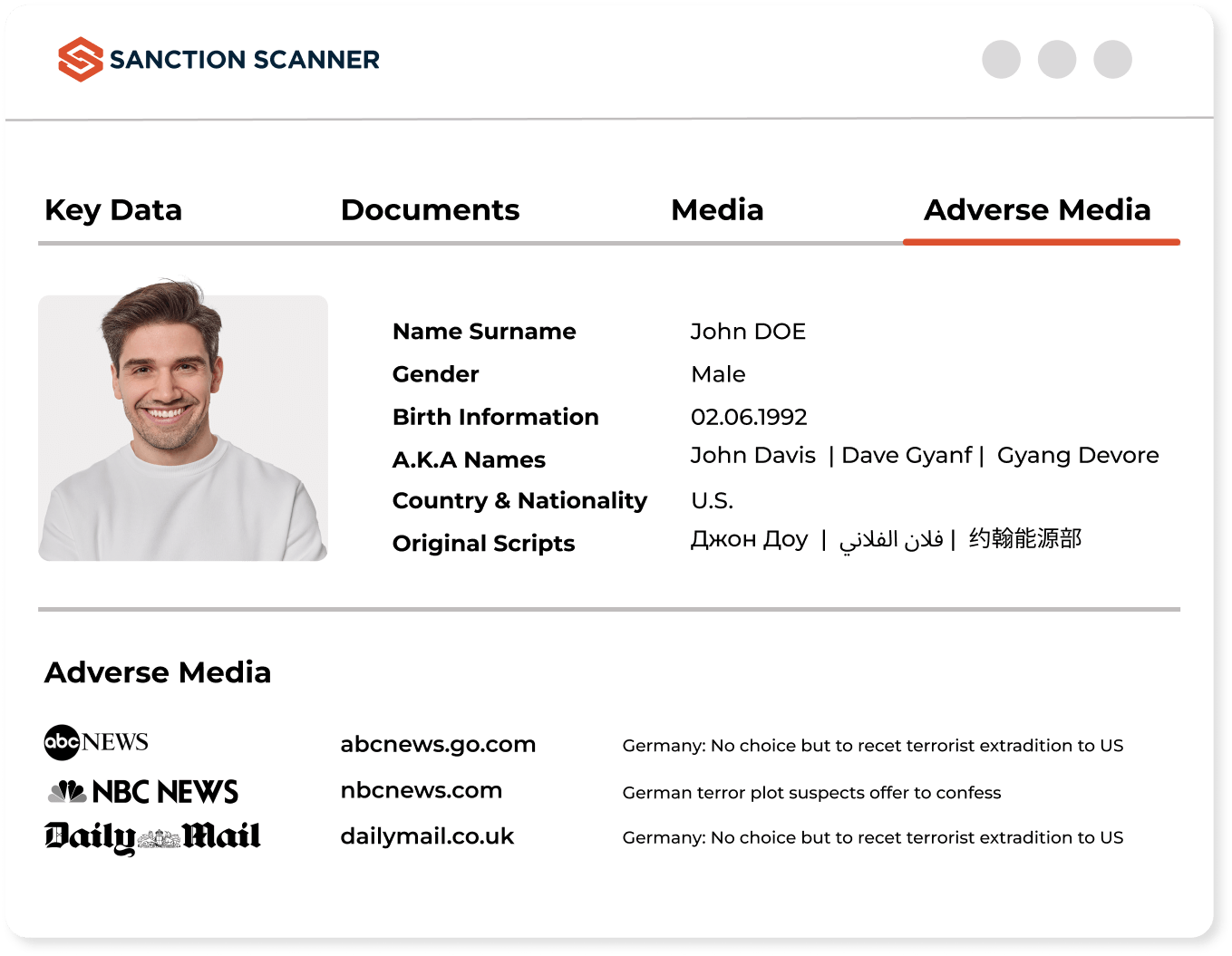 Set Customer Risk Levels
You can assign scores according to criteria such as your customers' profession, age, income, country, and currency, and you can easily make a risk assessment. According to these scores, you can define low, medium, high, and critical alarms. Then, you can easily decide on the action steps according to the alarms you receive during the transactions with your customers.
Featured news and press releases