Financial Crime Consultants and Law Firms
Sanction Scanner saves time for Financial Crime Consultants and Law Firms with our Name and Adverse Media Scanning Softwares.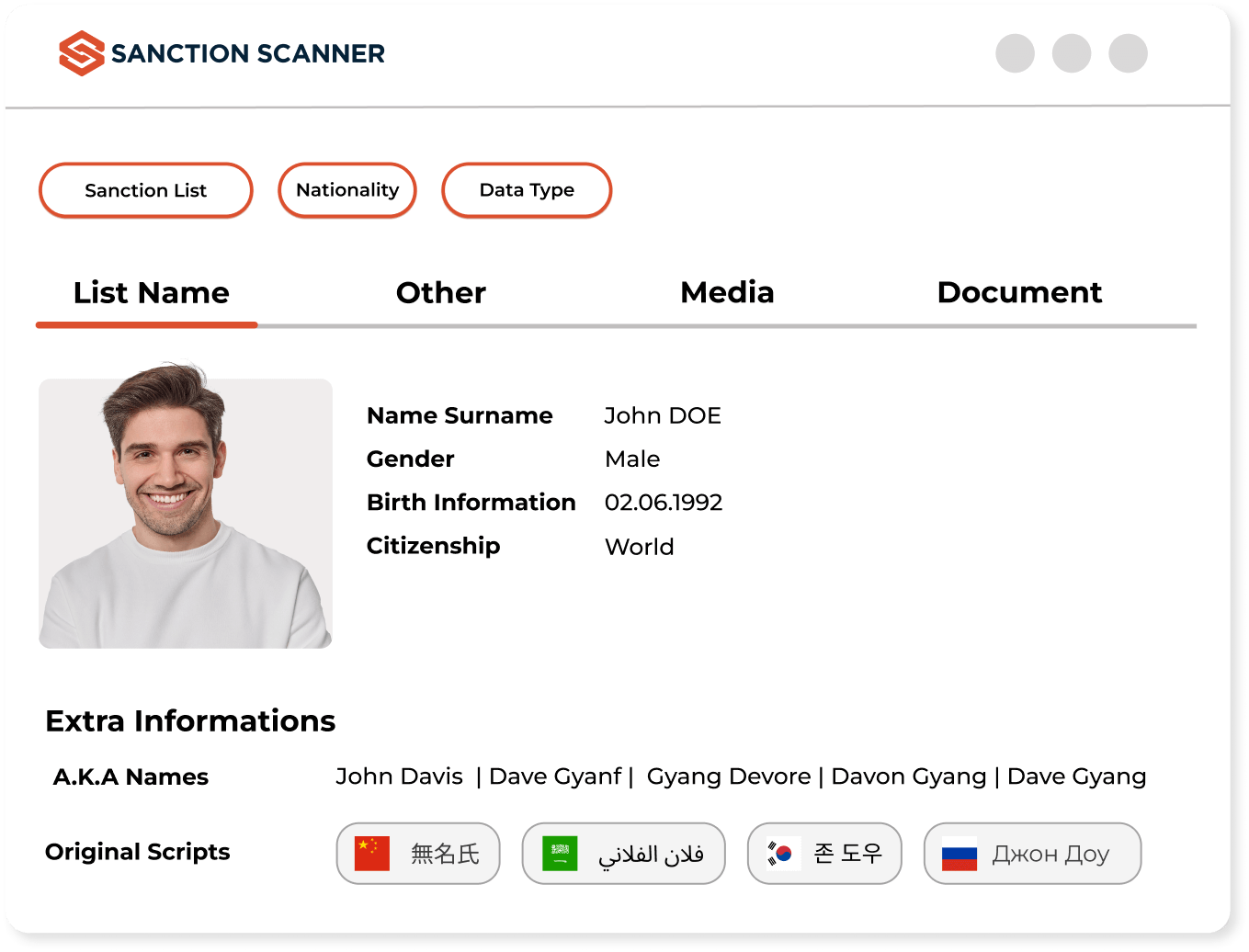 TRUSTED BY OVER 500 CLIENTS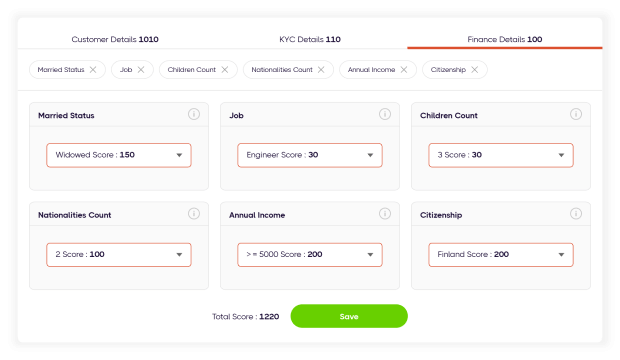 Challenges
Money laundering regulations vary from region to region. Financial Crime Risk Analysts provide expert advice on financial crime risks to protect companies from fines by reducing their risk levels.
+3000
DATA POINTS CHECKED
+220
COUNTRIES COVERED
15 min
ALWAYS REAL-TIME DATA
150 ms
SCANNING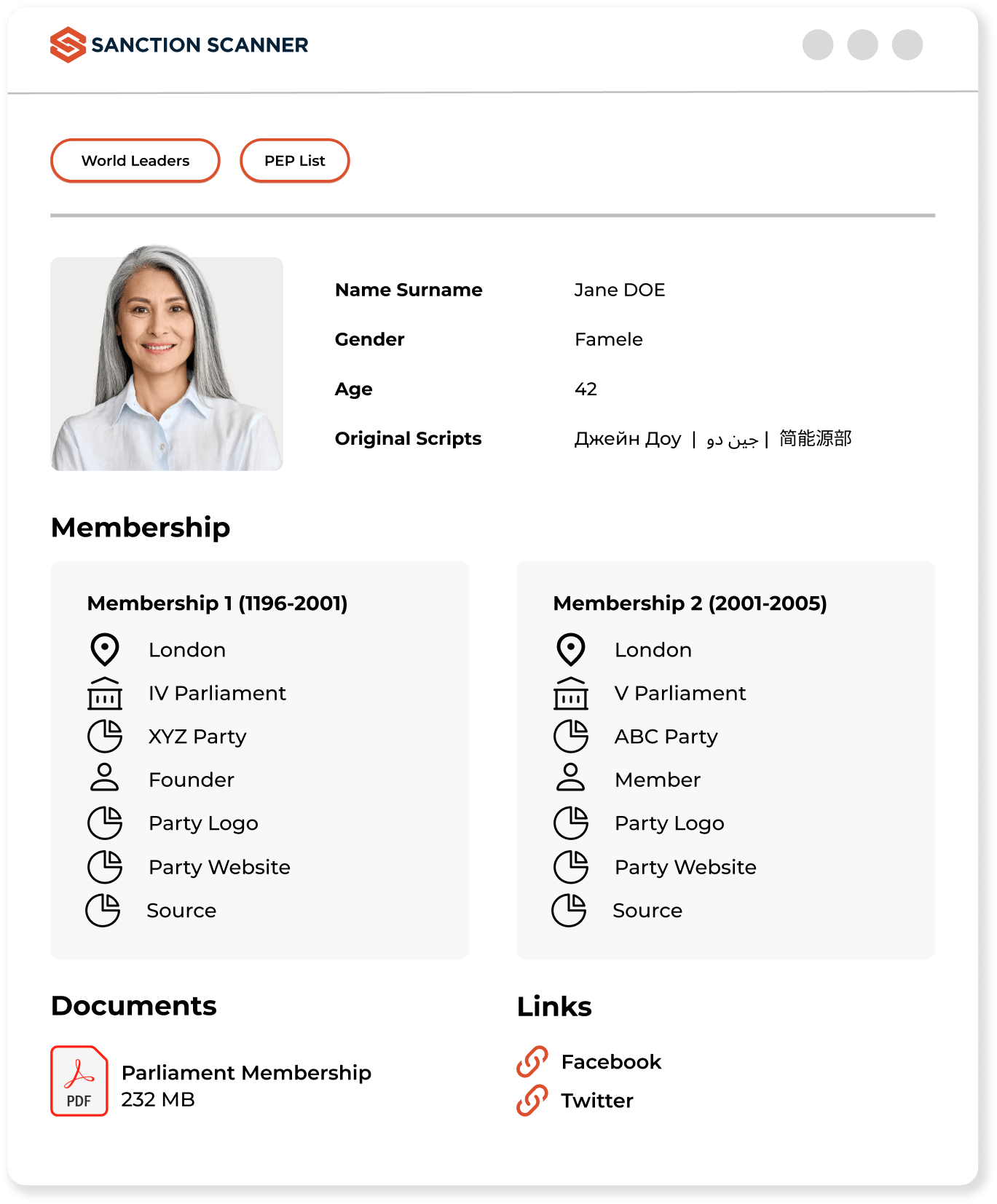 Streamline AML Compliance Processes
Sanction Scanner provides compliance software service for AML Compliance Officers. Many features such as Customer Onboarding and Monitoring, PEP and Sanction Screening, Know Your Customer and Customer Due Diligence, Automated Daily Ongoing Monitoring ensure that your company complies with regulations and prepares Anti-Money Laundering operations.
How Sanction Scanner Helps?
Here are a few reasons why Financial Crime Consultants and Law Firms choose Sanction Scanner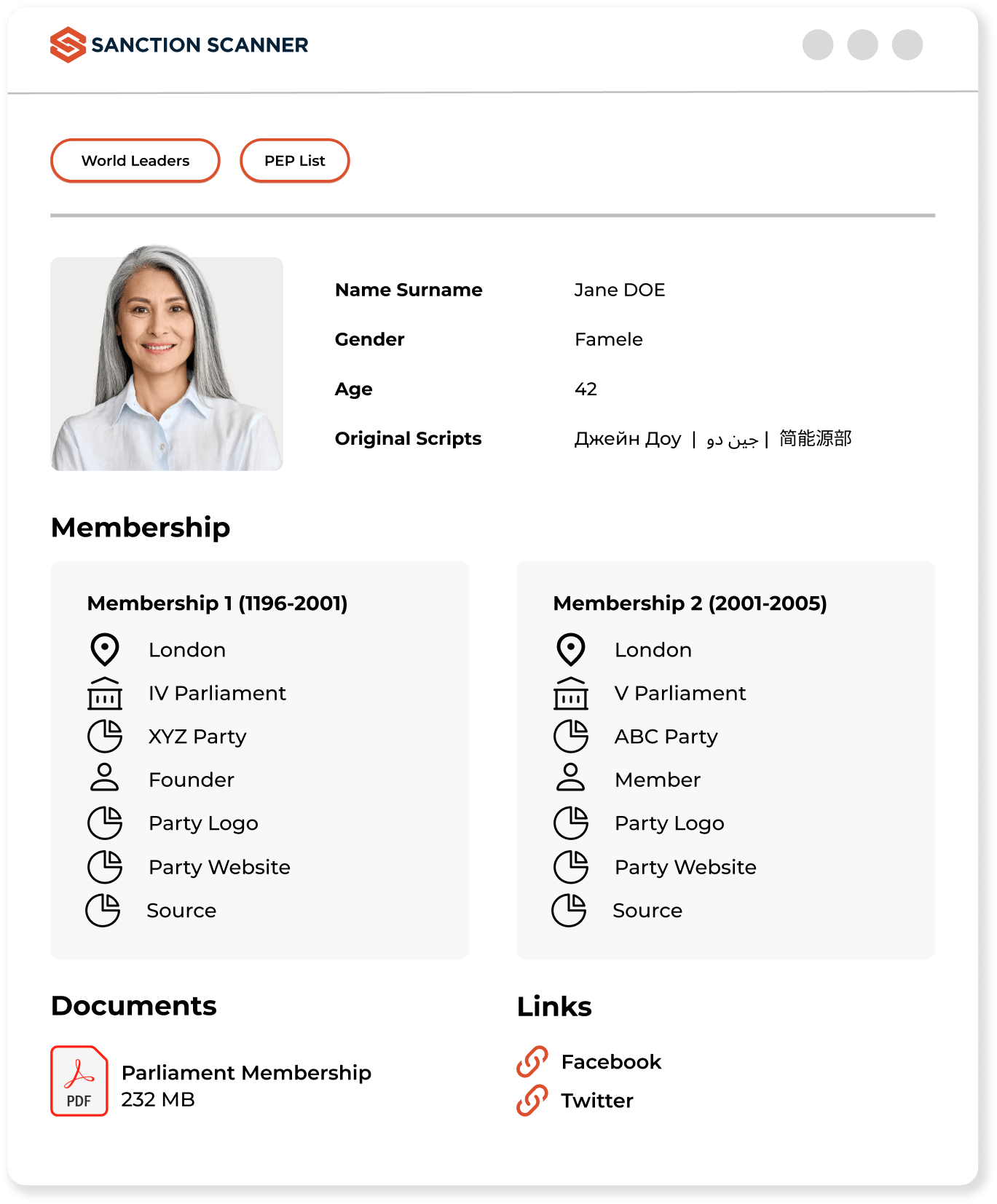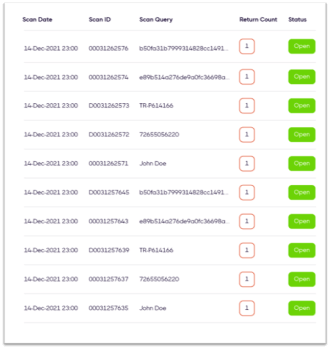 Enriched and Structured PEP Data
Sanction Scanner examines through lists of Politically Exposed Persons (PEP) and other customers with a high risk of financial crimes. We compile information about them in a detailed and organized manner. Meet the AML requirements of FATF, the European Union, and local regulators using our PEP Scanning Service. The lists are updated every 15 minutes, reducing the margin of error.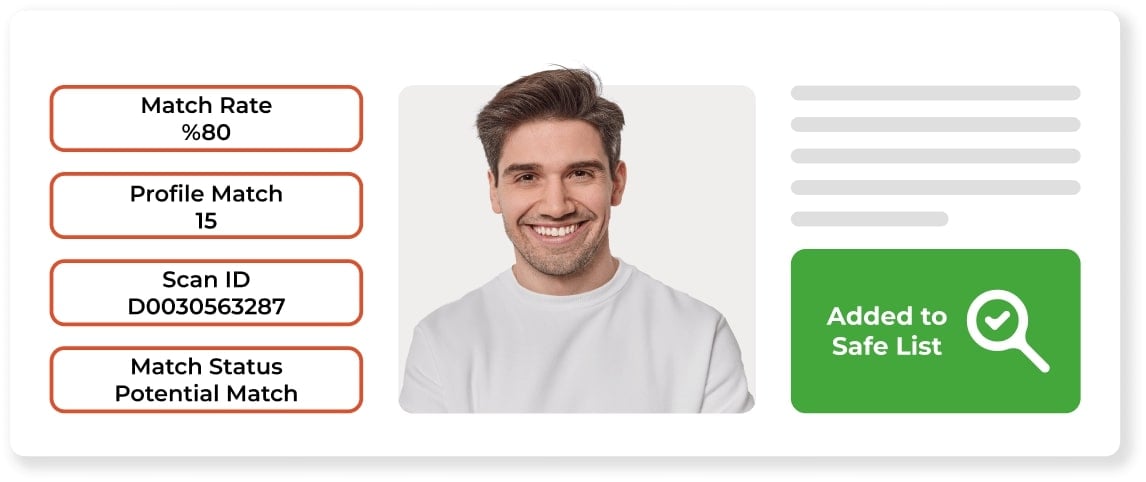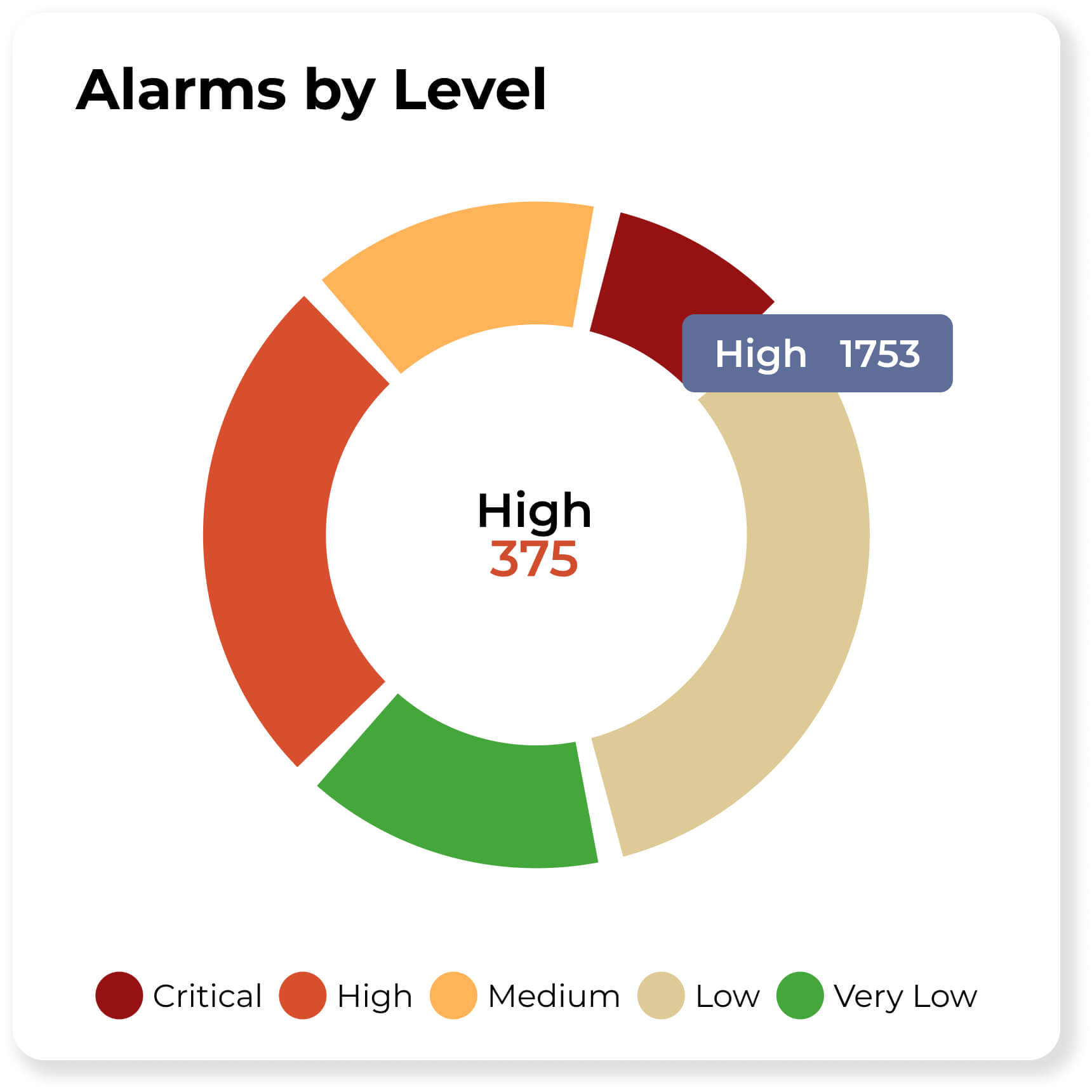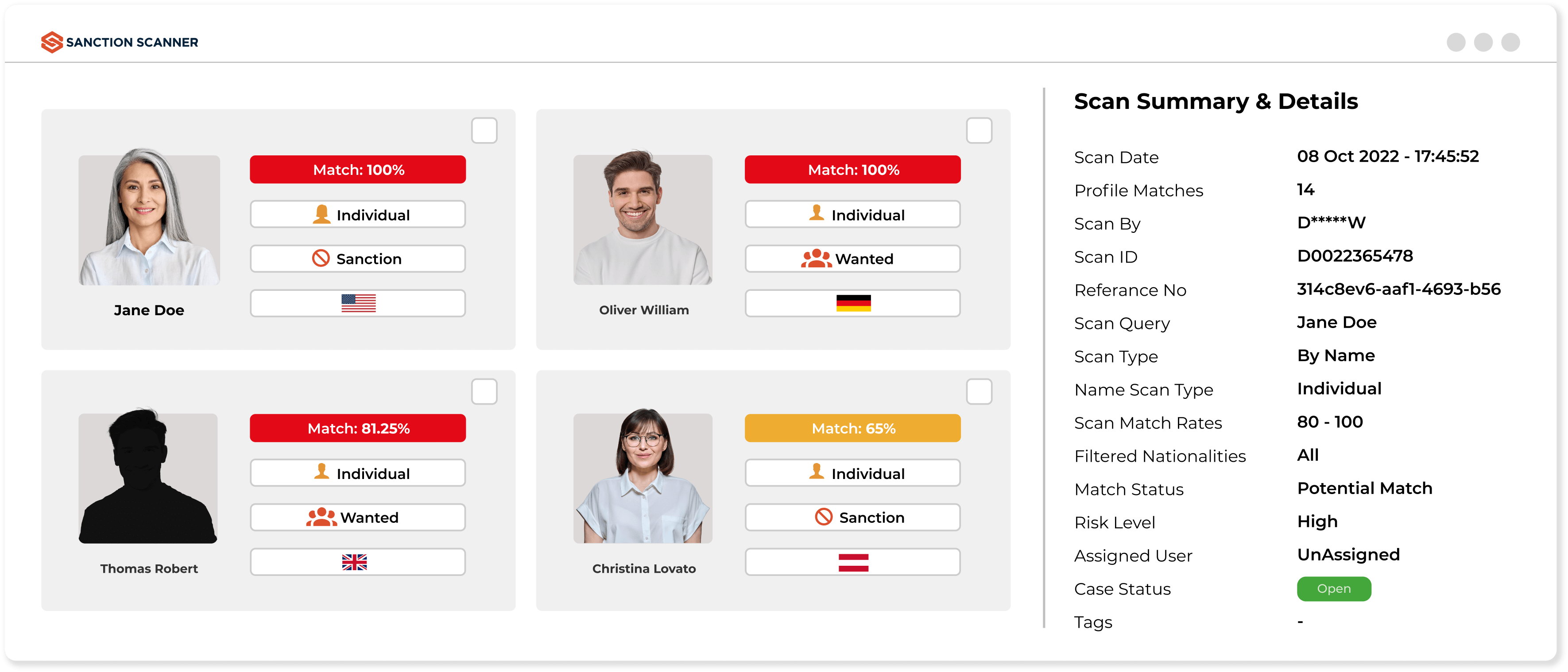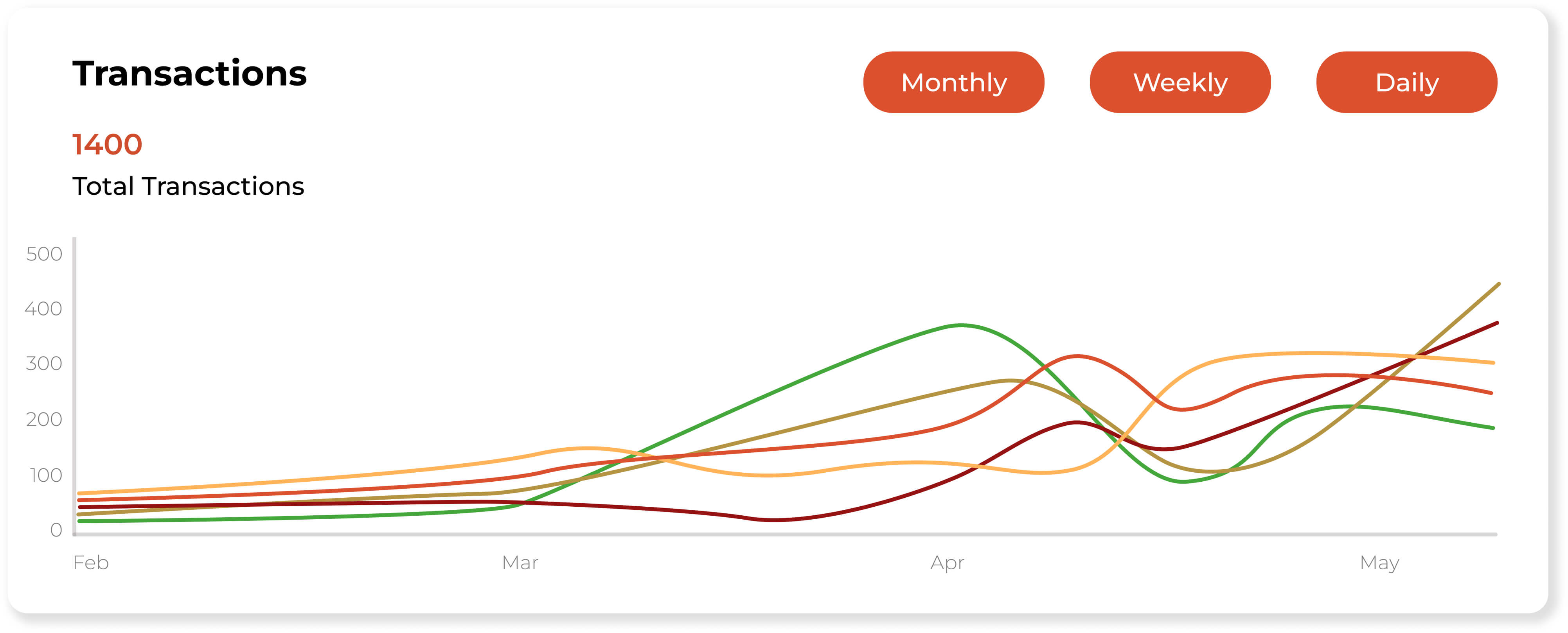 Automated Daily Ongoing Monitoring
High-risk customers should be checked periodically due to the threat of crime. Automated Daily Ongoing Monitoring is applied to periodically check high-risk customers on Sanction and PEP lists. The Automated Daily Ongoing Monitoring Process protects businesses from risks such as non-compliance and loss of reputation. Businesses can plan the control time period according to their risk profiles; then, all customer monitoring checks are performed automatically by the Sanction Scanner.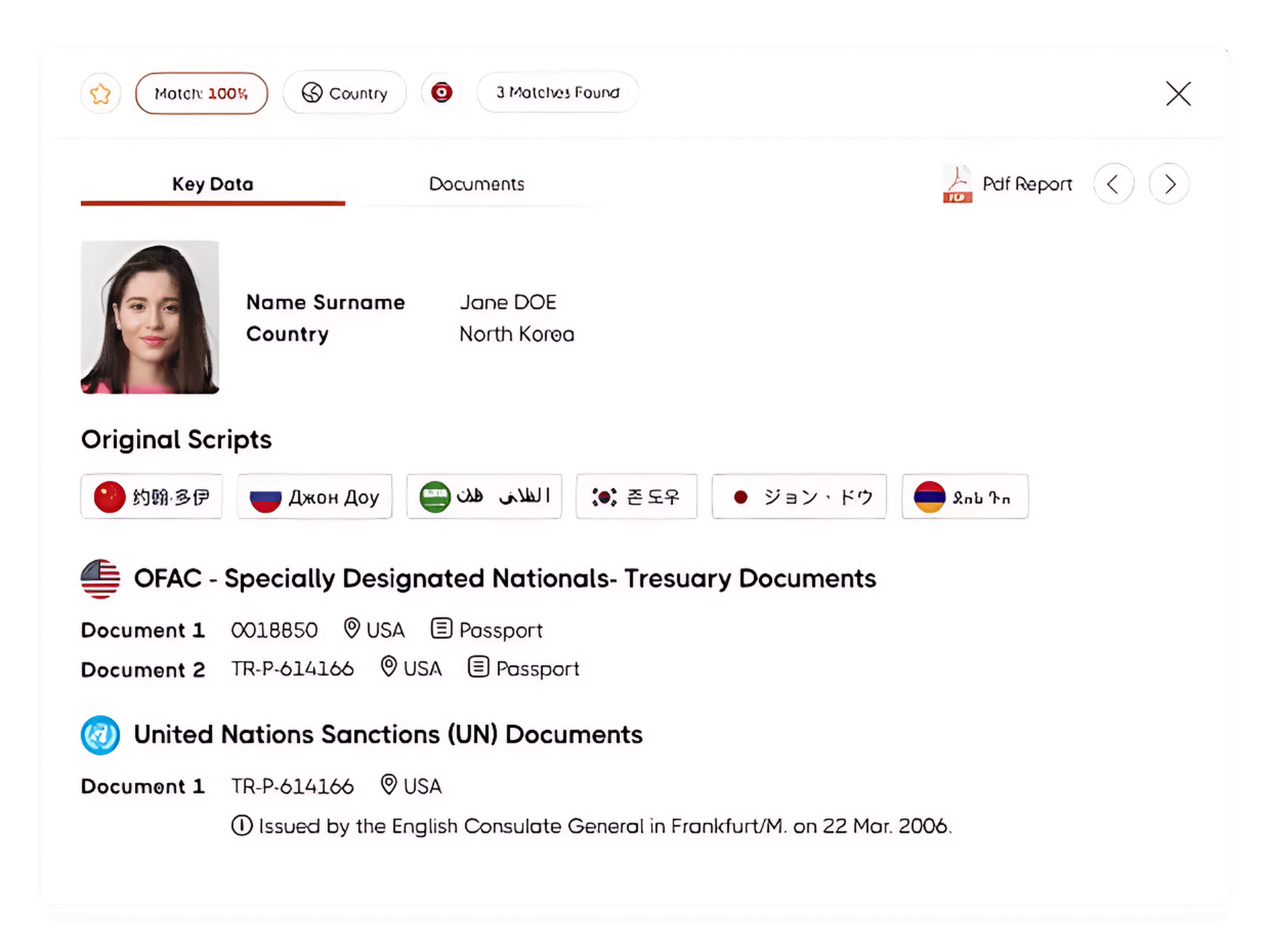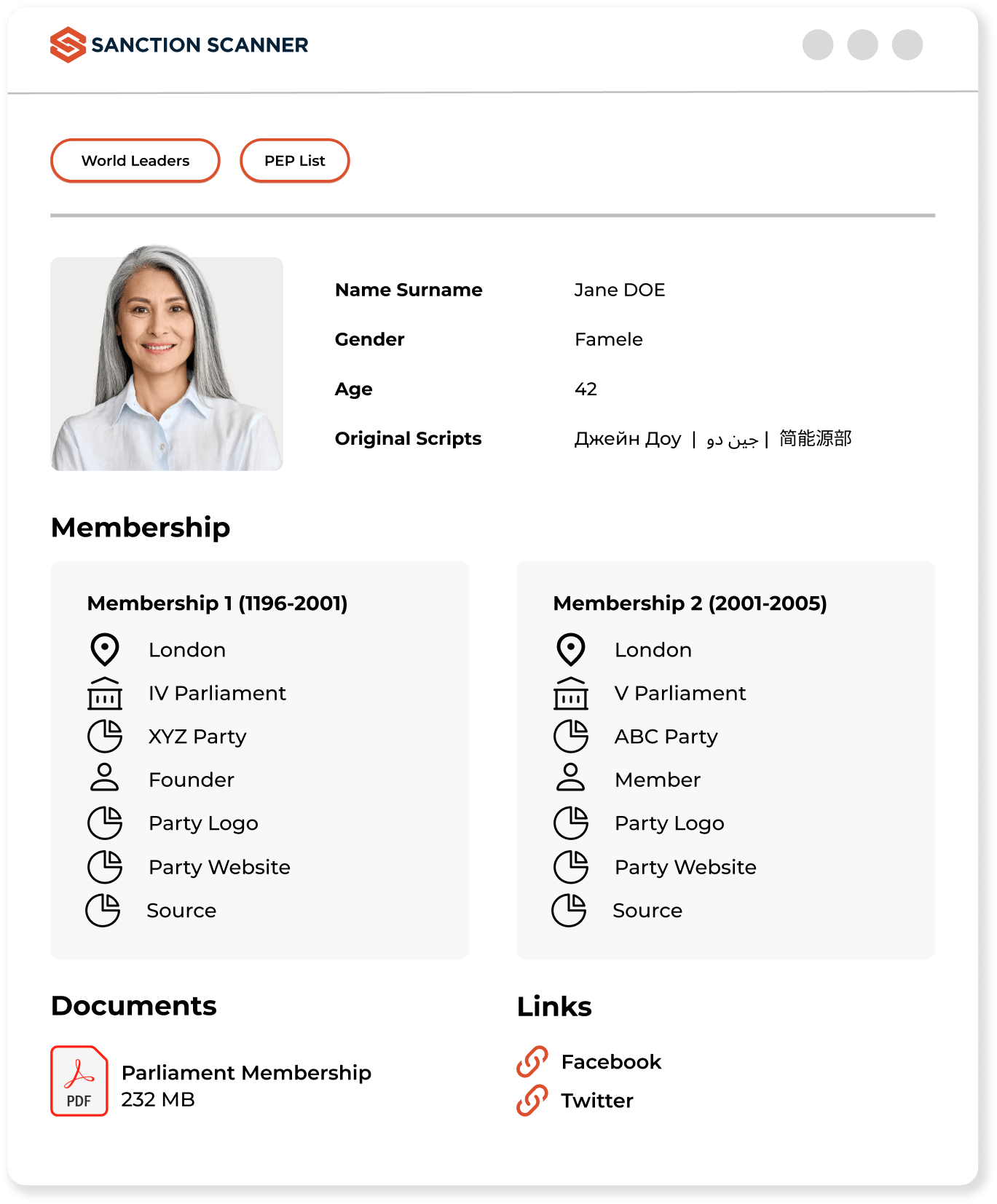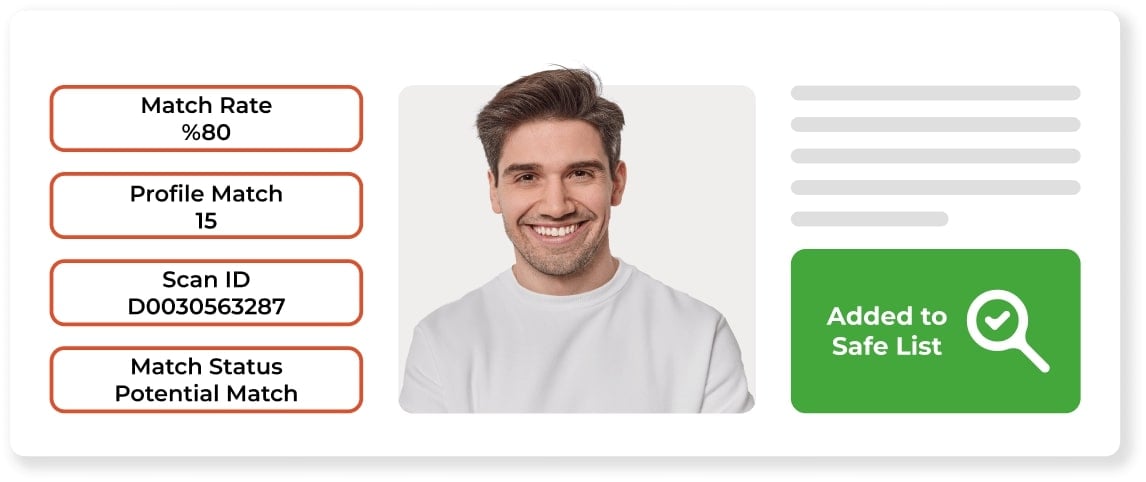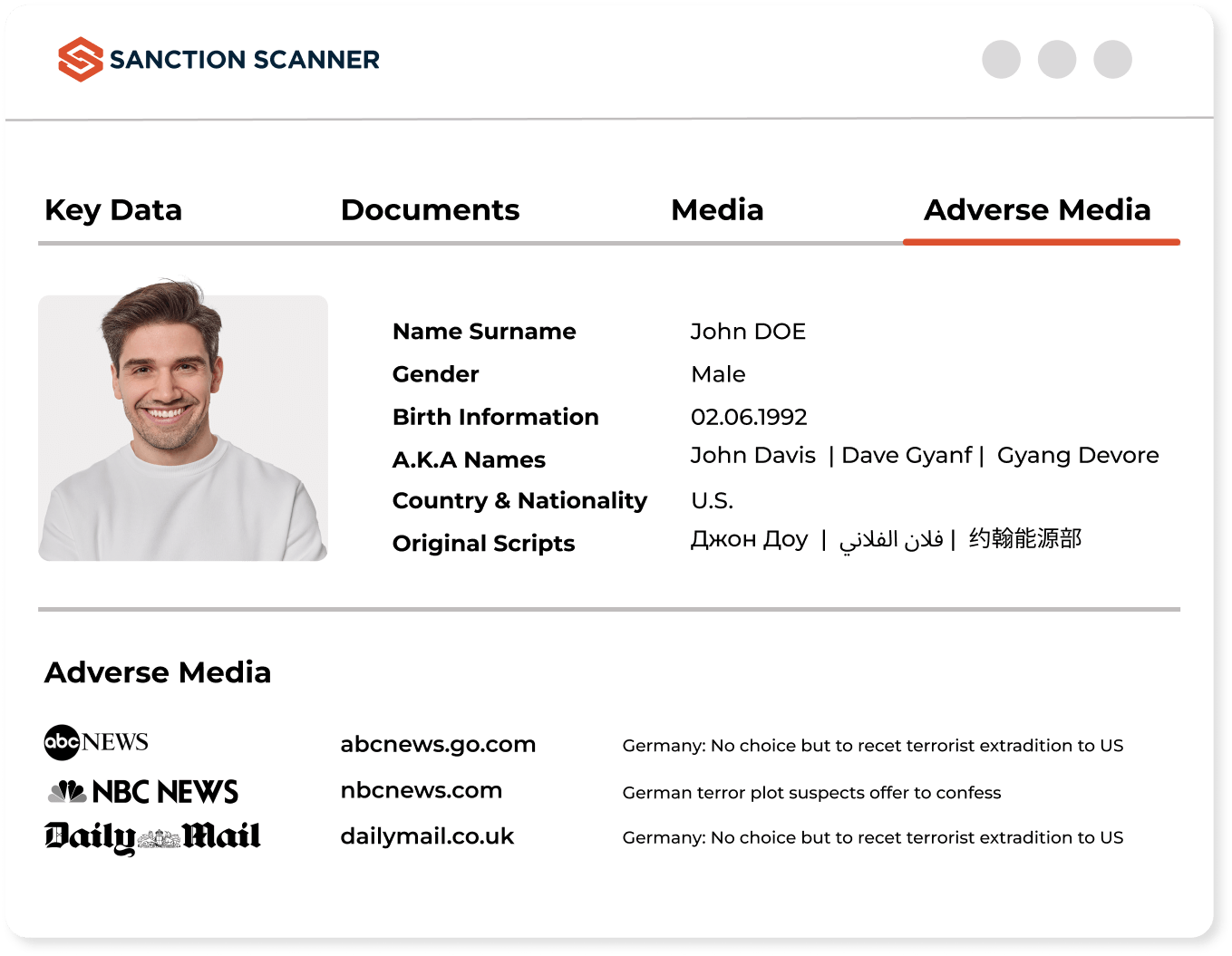 Multiple Search Options with API, Batch, and Web
Through its powerful, seamless and multiple API, you can easily integrate your projects into the system. With our Adverse Media solution, you can perform Adverse Media checks via API, batch files, or the web. Perform your checks with it, which is the most convenient method for your business.
"Sanction Scanner's software is easy to use, and we enjoy working with it. Since implementing its solution, we have significantly reduced false positives. The time and effort we previously spent on false positive alarms can now be directed towards other aspects of the business, which contributes to its growth."

Guy Shaked

Legal Counsel at ironSource
"Sanction Scanner made our customer onboarding processes fast and safe. We perform our AML controls automatically and comply with AML regulations with its API integration.​​"
"With Sanction Scanner, we offer a fast, easy, and secure customer onboarding process. Thanks to its enhanced scanning tool, we focus on real risks, not false positives. Thus, we can meet our AML obligations and our customers' expectations.​​"

Arda Akay

Head of Compliance at BPN
"Sanction Scanner provided us the most comprehensive database to screen our clients. It includes lists from all over the world and is always up-to-date.​"

Gulnihal Akartepe

Global Vice President at TPAY
"With Sanction Scanner, we reduce the risks of money laundering and terrorist financing by controlling on local and international lists also to avoid risks during our onboarding process."



Oğuzhan Akın

Money Remittance Sr. Director at United Payment
"We trust the security of our system and compliance process with Sanction Scanner. The software eliminates risky activities for us without harming our customers' experience."

Hussein Boor

CEO at GuulPay