Trusted by over 300 clients
We make it easy for our customers to comply with AML Regulations.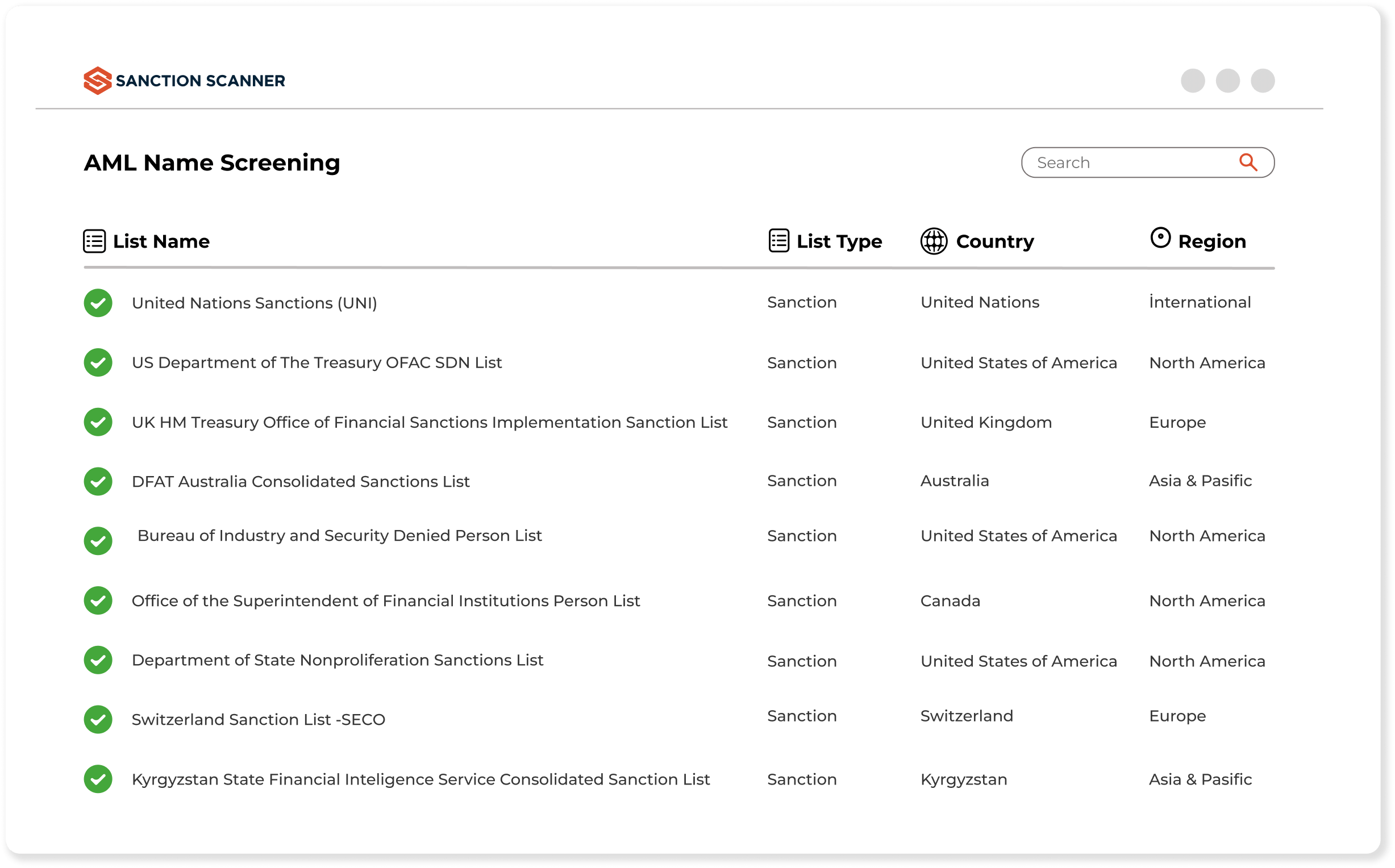 Detecting Politically Exposed Person (PEP)
PEPs have to be seen as high risk by financial institutions due to their potential to engage in bribery and corruption. Financial institutions are not forbidden to open accounts for PEPs, but AML regulators have financial institutions necessary to detect PEPs due to high risks. You can easily detect PEPs with Sanction Scanner solutions.
+3000
DATA POINTS CHECKED
+220
COUNTRIES COVERED
15 min
ALWAYS REAL-TIME DATA
150 ms
SCANNING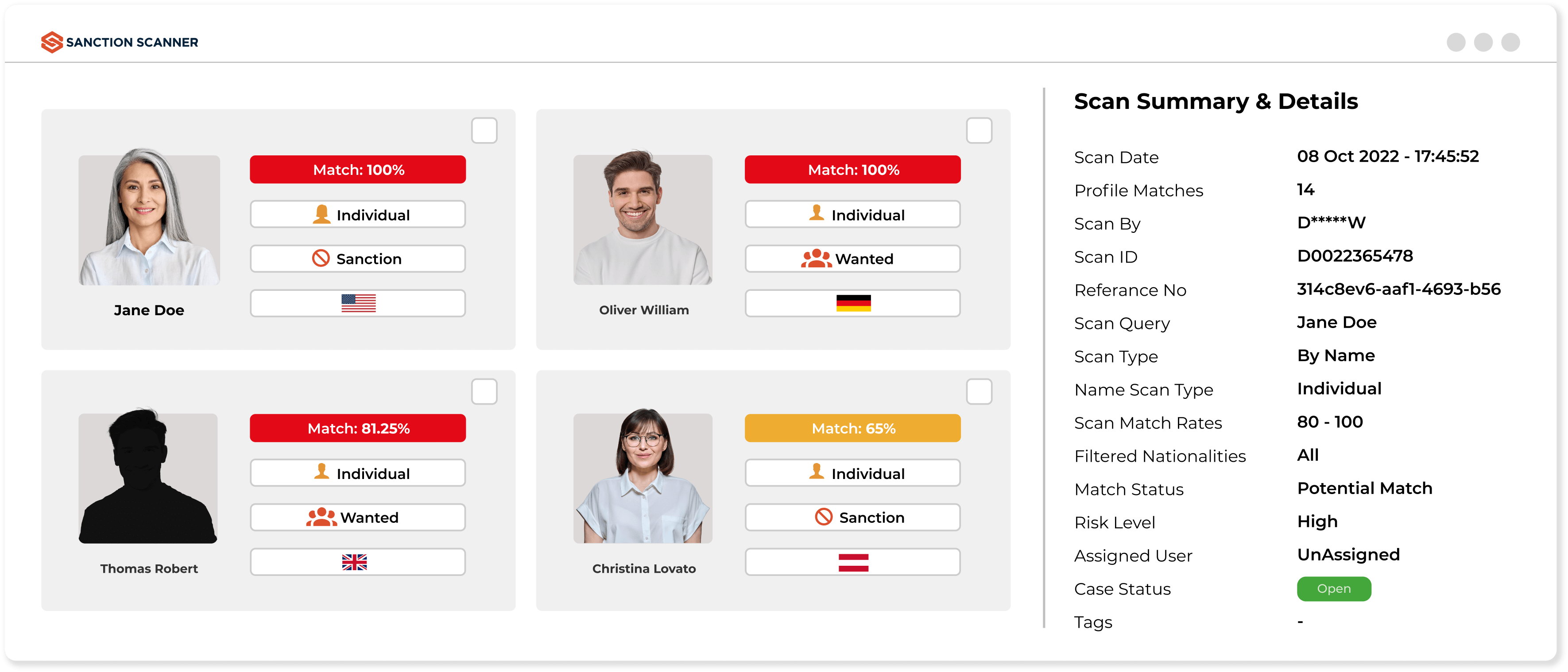 Automating PEP Screening Process
Automate PEP Screening Process using our database that contains PEP Data from 220+ countries. You can perform PEP Screening in seconds during customer onboarding and monitoring processes using API, web, or batch search options.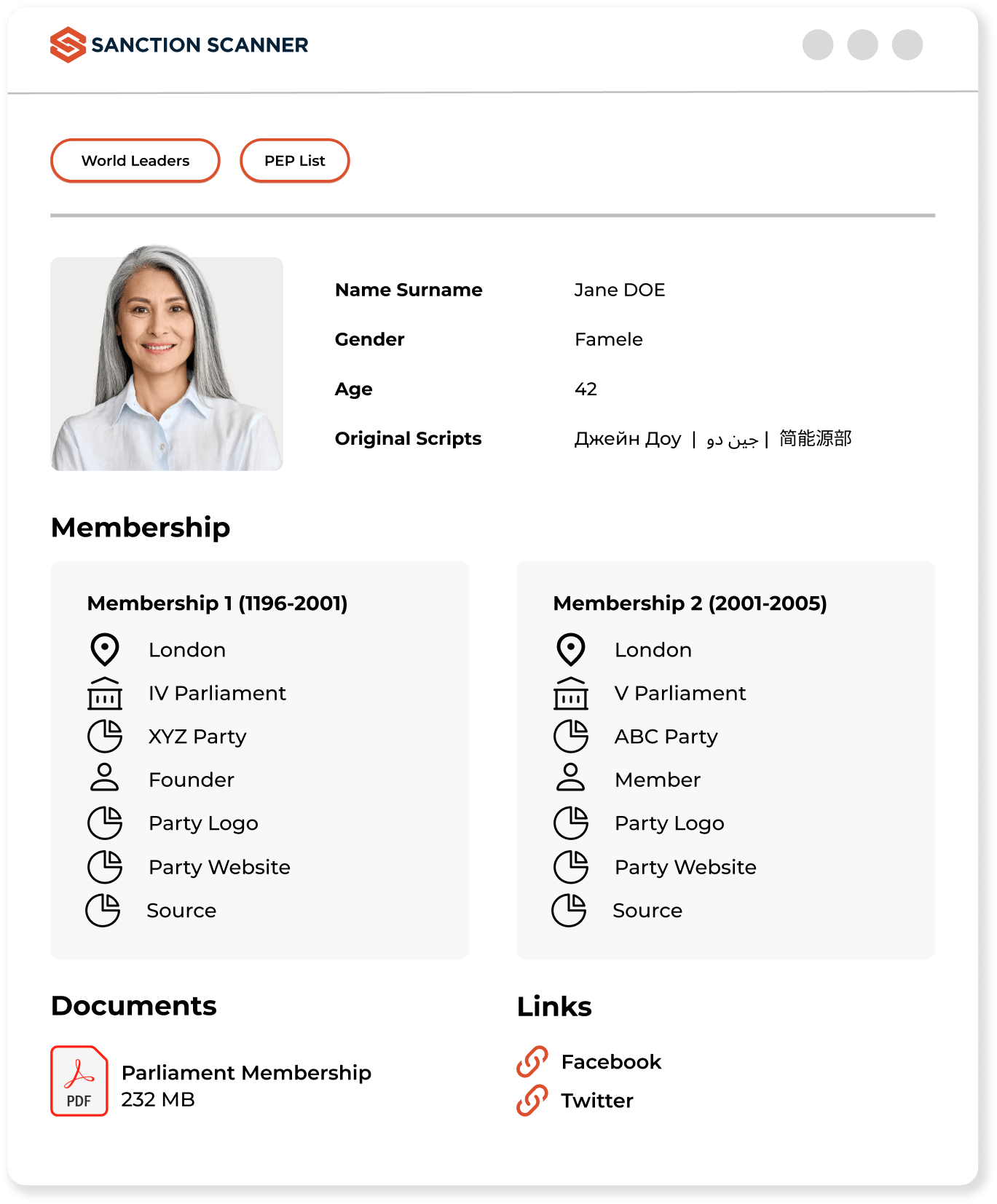 Classified Real-Time PEP Data
FATF classified PEPs according to their risk levels. Therefore, companies must perform PEP scans based on classified PEP data to meet AML Compliance. You can scan PEPs based on their risk levels using our products that run with real-time data.
AML Compliance for Mobile Games ironSource Case Study
ironSource is a leading business platform for the App Economy. The case study on ironSource mentions how it complies with global sanction laws and regulations and carefully screens business partners with Sanction Scanner's Client Screening solution.
Learn More