Trusted by Over 300 Clients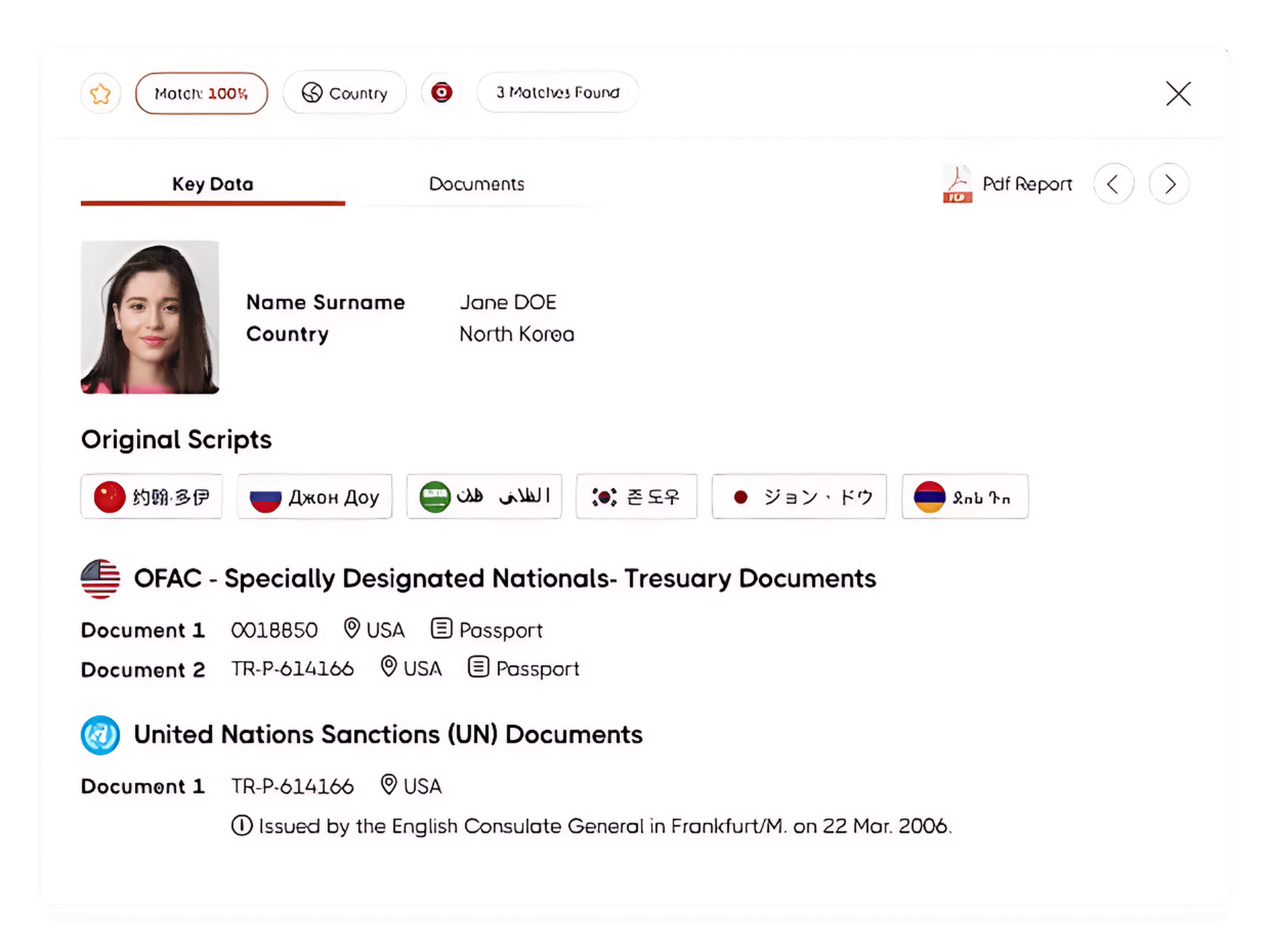 Structured Sanction and PEP Data
Sanction Scanner collects and structures sanction and PEP data from more than two hundred countries. Our powerful AI-Driven algorithms understand the same record in different sanctions, PEP, or watchlist, and it combines these records under an Enhanced Profile.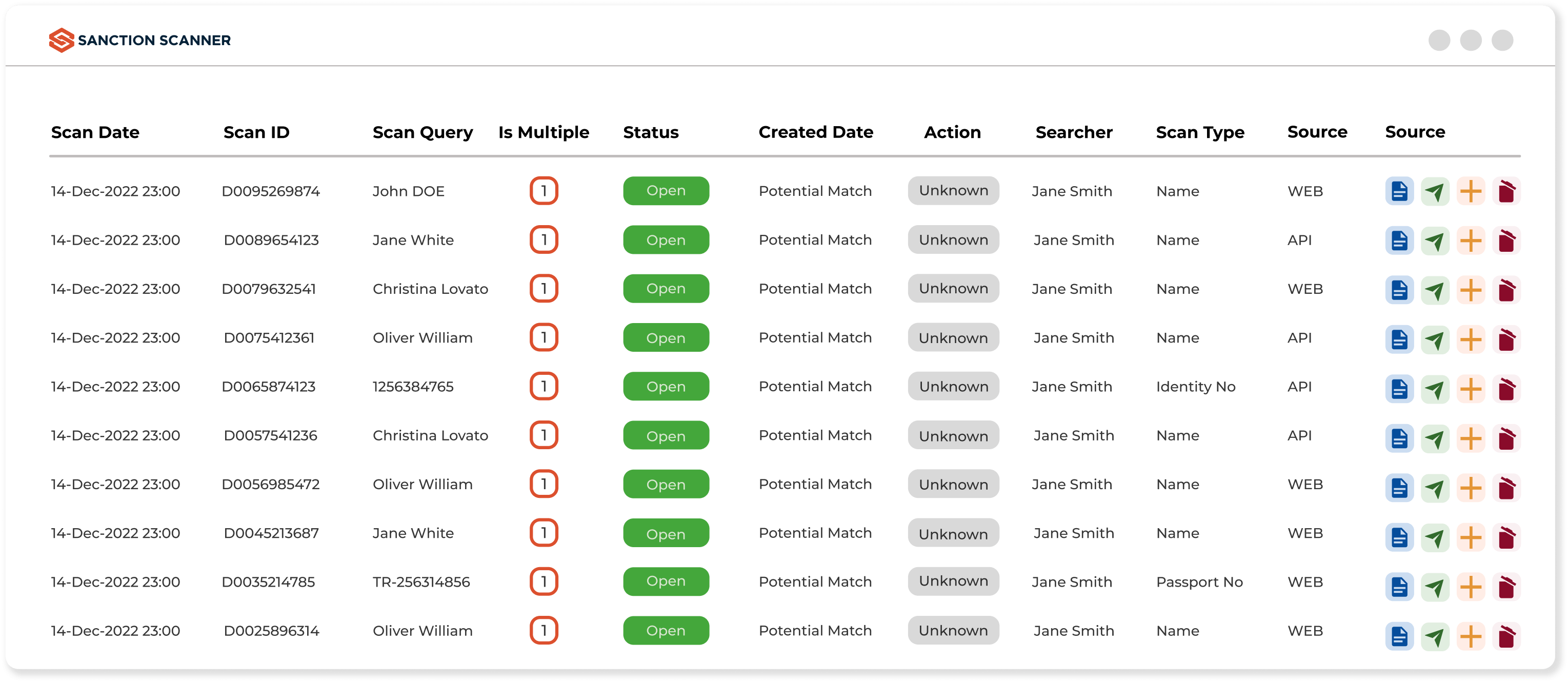 See All Records in Enhanced Profile
We identify that a person listed in OFAC SDN List, UN Consolidated, Switzerland Sanction List and Turkey Sanction List is the same person with our special algorithms. Users of Sanction Scanner can view all information about this person in one profile.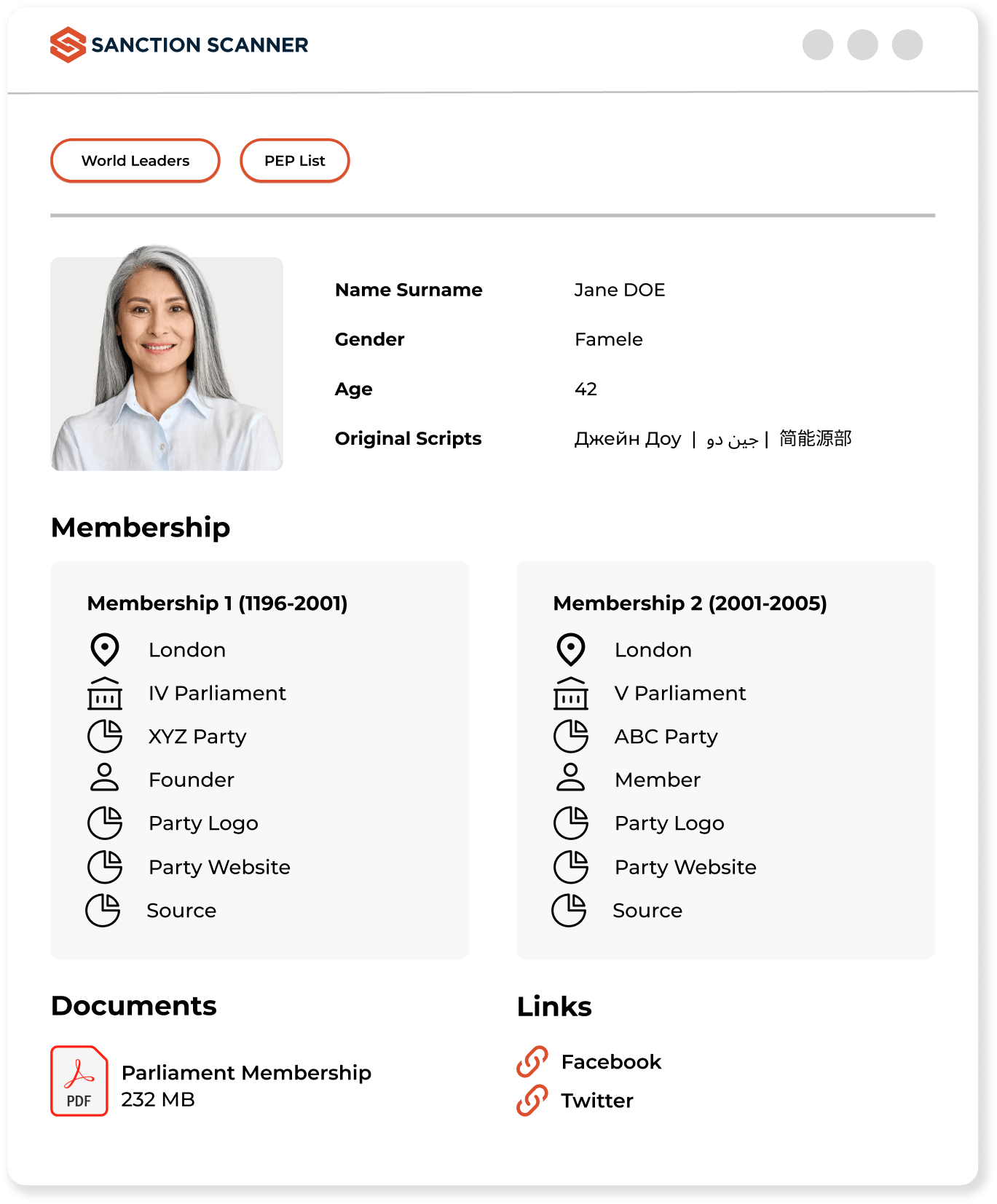 Background Informations
Sanction Scanner collects all data from official sources, supports enforcement, PEP data containing important information, and displays it in the Enhanced Profile. With the Enhanced Profile, you can access individuals' birth information, AKA names, photographs, nationality, reasons for sanction, documents PEP class, and all other important information.
Happy Customers
"With Sanction Scanner, we were able to automate the screening process, make it more efficient and reduce false positives. Integration was smooth, and the Sanction Scanner platform is easy to use. "

Guy Shaked

Cyber Security Engineer
"Sanction Scanner provides a high degree of control via its case management system. Automating all operations with the API significantly reduces manual workload and time spent managing alerts."

Arda Akay

Head of Compliance at BPN
"With Sanction Scanner, we reduce the risks of money laundering and terrorist financing by controlling on local and international lists also to avoid risks during our onboarding process."

Onur Ergüney

Vice President at Tray Mobile
Ensure AML Compliance
with Sanction Scanner