AML Solutions for Small Businesses
Discover our solutions that support AML Compliance processes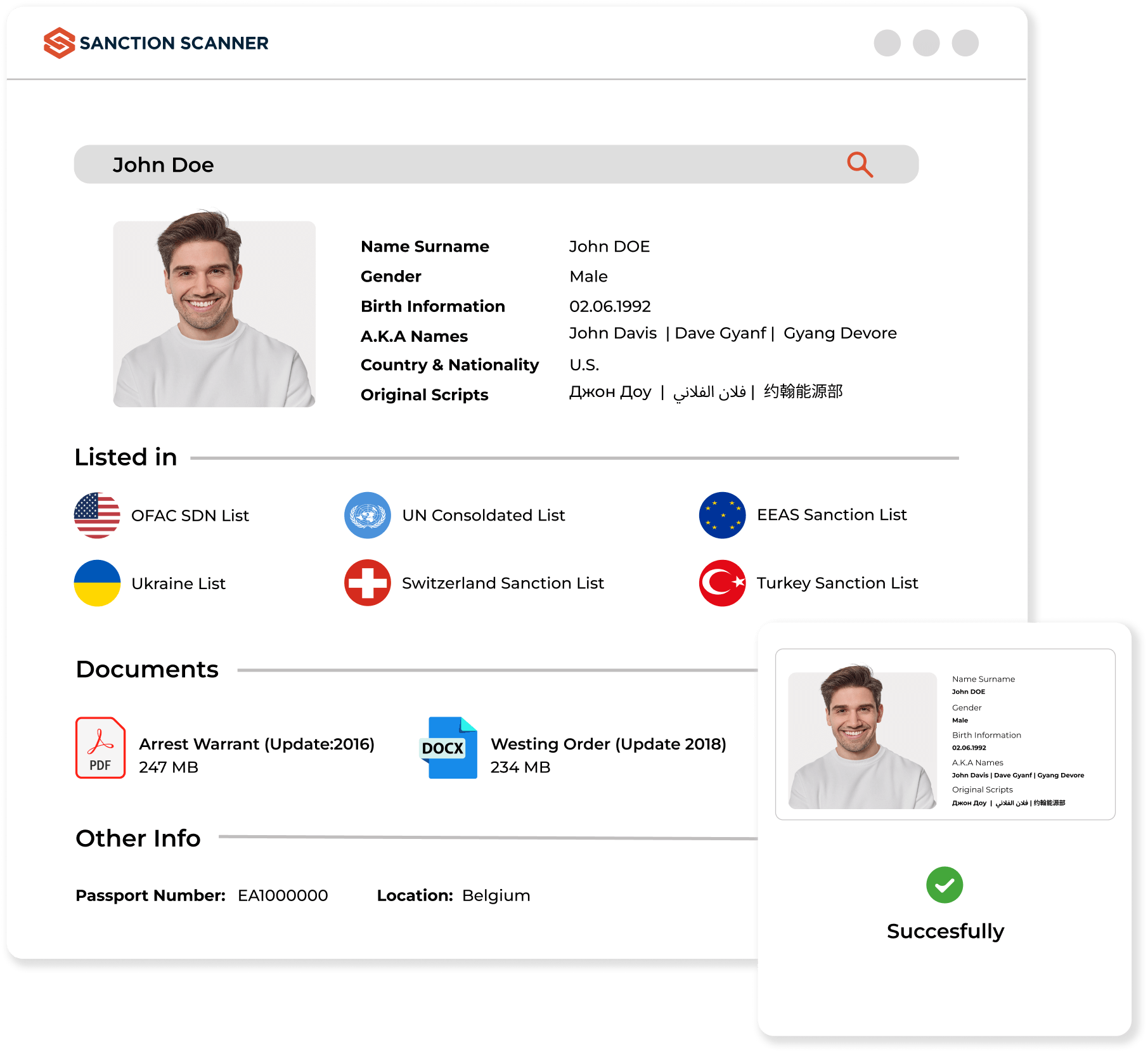 Trusted by Over 300 Clients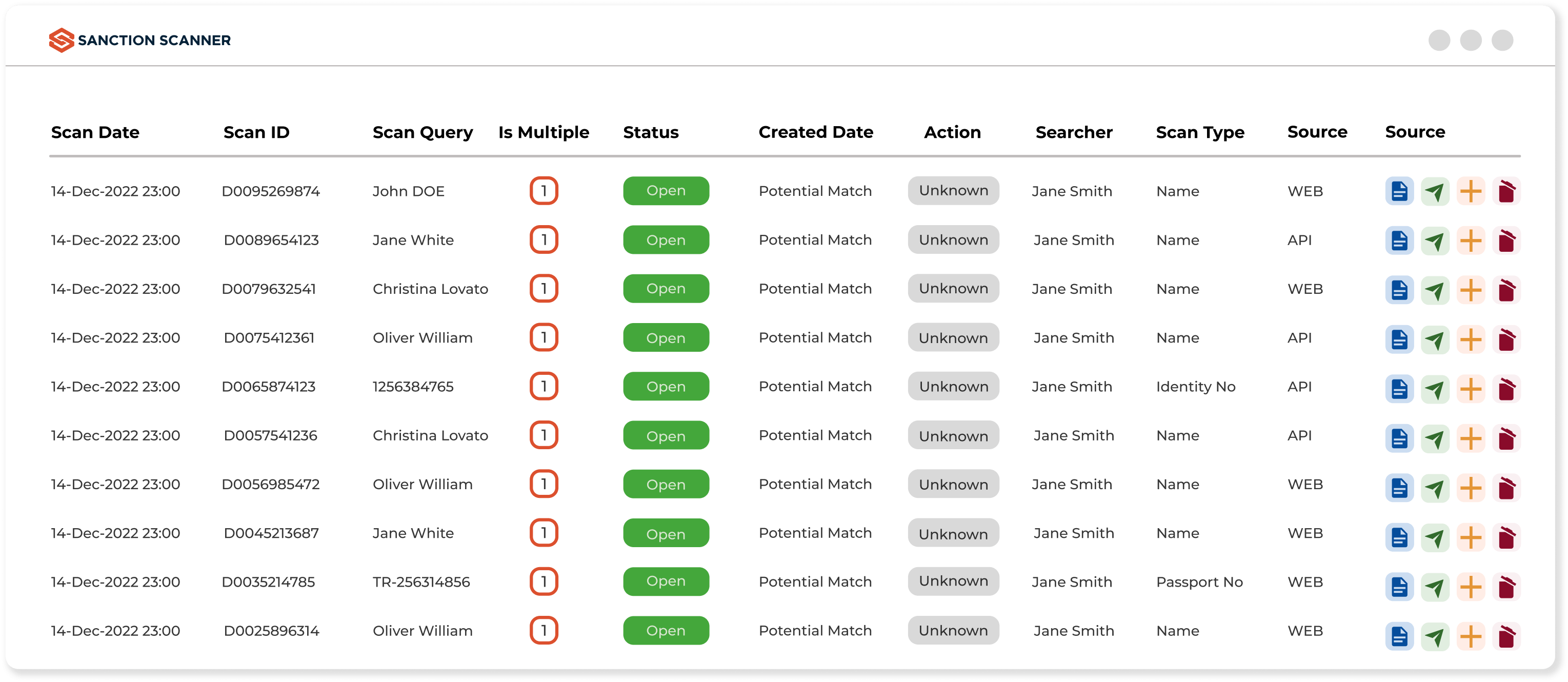 Cost Effective AML Solutions
Fixed costs, such as setup and license fees, are major problems for small businesses. In the past, small businesses were vulnerable to financial crime due to high costs. Sanction Scanner provides cost-effective solutions by keeping small businesses away from fixed costs. Discover our AML solutions with our packages suitable for your needs and budget.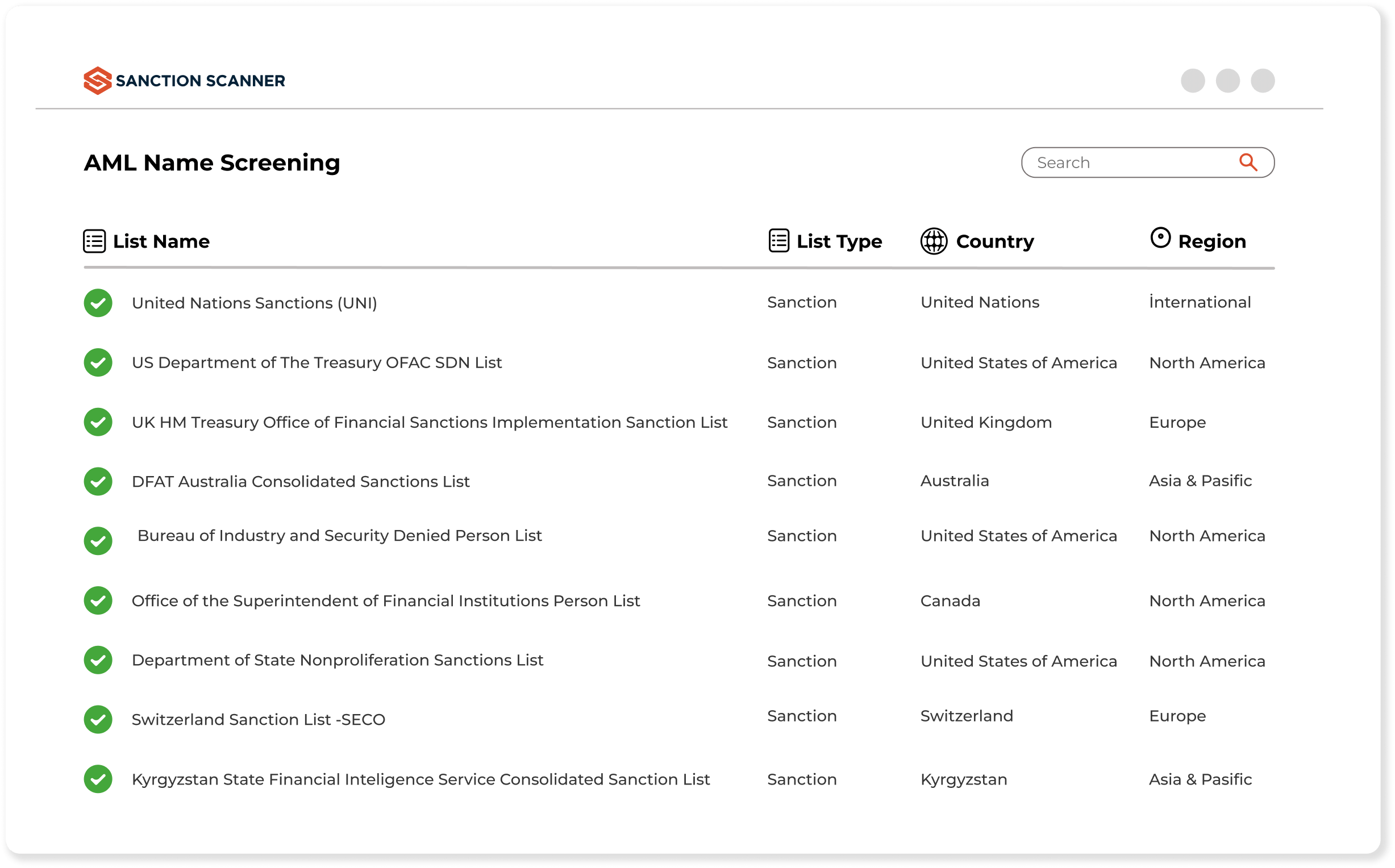 Easy to use with no training required
Small businesses can start using our easy-to-use solutions immediately, without the need for training and expertise. With the user-friendly dashboard, you can use all features and perform AML checks in seconds. You can find all the information you need on our understandable result screen. You can access your search activities and reports at any time. You can present these reports as evidence during the audits by the regulators.
Satisfied Customers
"With Sanction Scanner, we were able to automate the screening process, make it more efficient and reduce false positives. Integration was smooth, and the Sanction Scanner platform is easy to use. "

Guy Shaked

Cyber Security Engineer
"Sanction Scanner provides a high degree of control via its case management system. Automating all operations with the API significantly reduces manual workload and time spent managing alerts."

Arda Akay

Head of Compliance at BPN
"With Sanction Scanner, we reduce the risks of money laundering and terrorist financing by controlling on local and international lists also to avoid risks during our onboarding process."

Onur Ergüney

Vice President at Tray Mobile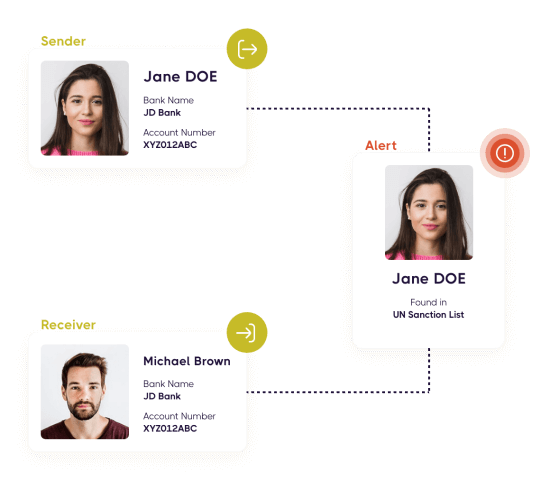 Protect Your Business From Risks
Small businesses focus on customer experience. They also need to protect themselves from financial crimes while trying to keep the customer experience at the top. Sanction Scanner allows you to perform customer onboarding and transaction screening processes without keeping customers waiting. Sanction Scanner makes your AML compliance process easy while you focus on the customer experience.
Ensure AML Compliance
with Sanction Scanner