TRUSTED BY OVER 500 CLIENTS
We make it easy for our customers to comply with AML Regulations.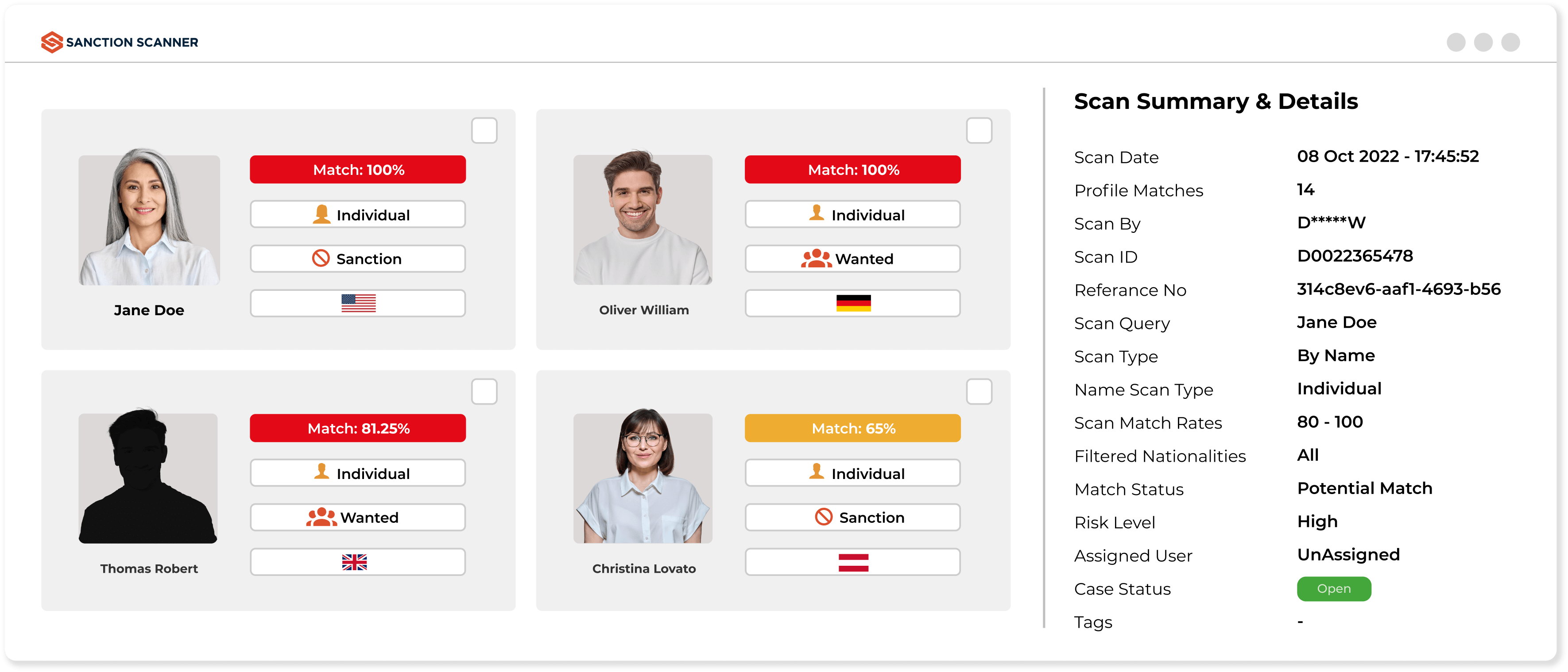 Fast Customer Onboarding
Large businesses perform thousands of new customer accounts opening every day. Large businesses aim to create a good customer experience. So they need to perform the account opening process quickly without waiting for the customer. Businesses can scan their customers in the AML and PEP data of more than two hundred countries and determine the customer's risk level. Customer onboarding process compatible with AML regulations is very easy with Sanction Scanner.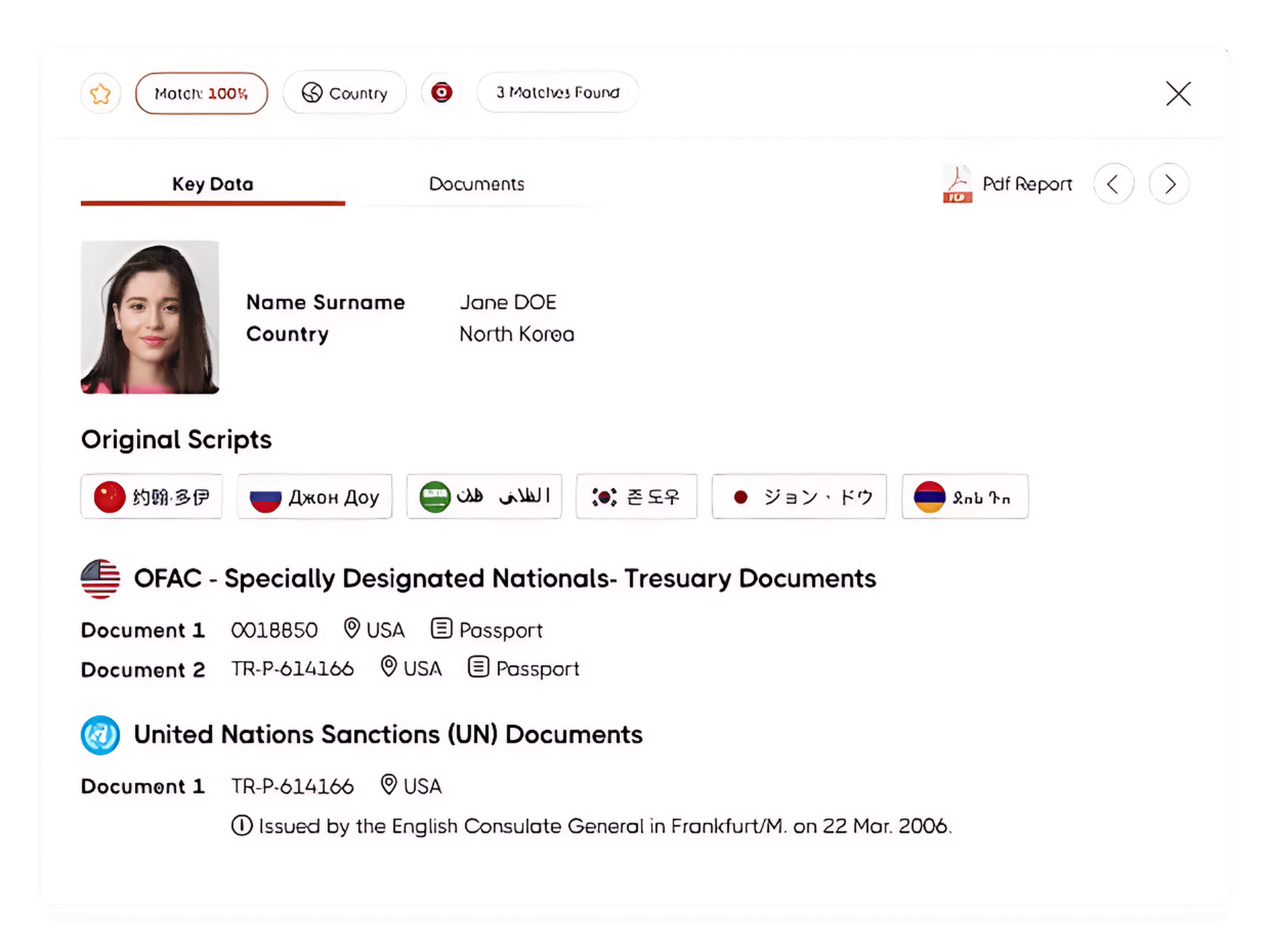 Reduce False Positives
We are aware that false positives are a major problem for large businesses. Sanction Scanner helps minimize false positives with AI-powered algorithms. Businesses can customize their scan settings between the data of more than two hundred countries and scan their customers only on the data of their choice.
Satisfied Customers
"With Sanction Scanner, we were able to automate the screening process, make it more efficient and reduce false positives. Integration was smooth, and the Sanction Scanner platform is easy to use. "

Guy Shaked

Cyber Security Engineer
"Sanction Scanner provides a high degree of control via its case management system. Automating all operations with the API significantly reduces manual workload and time spent managing alerts."

Arda Akay

Head of Compliance at BPN
"With Sanction Scanner, we reduce the risks of money laundering and terrorist financing by controlling on local and international lists also to avoid risks during our onboarding process."

Onur Ergüney

Vice President at Tray Mobile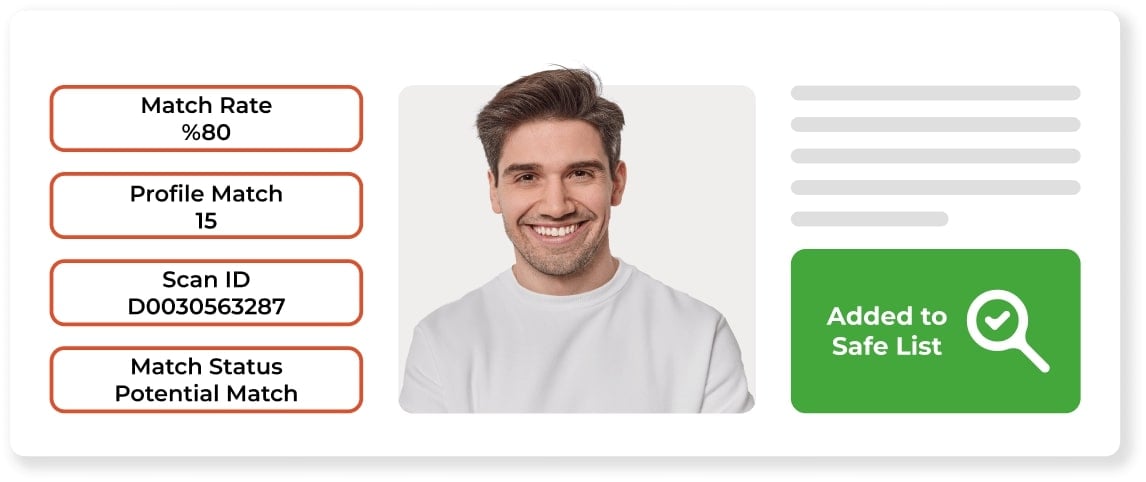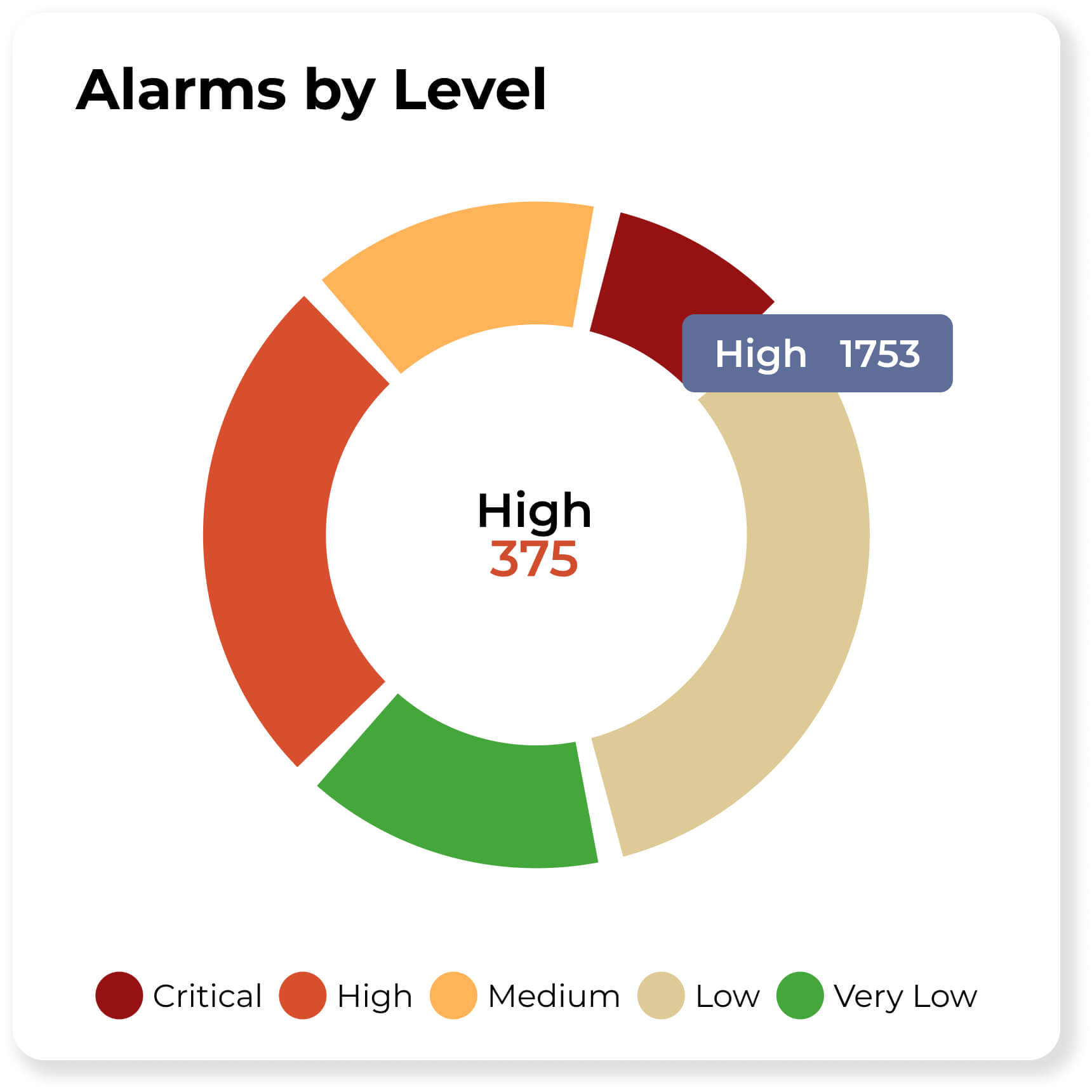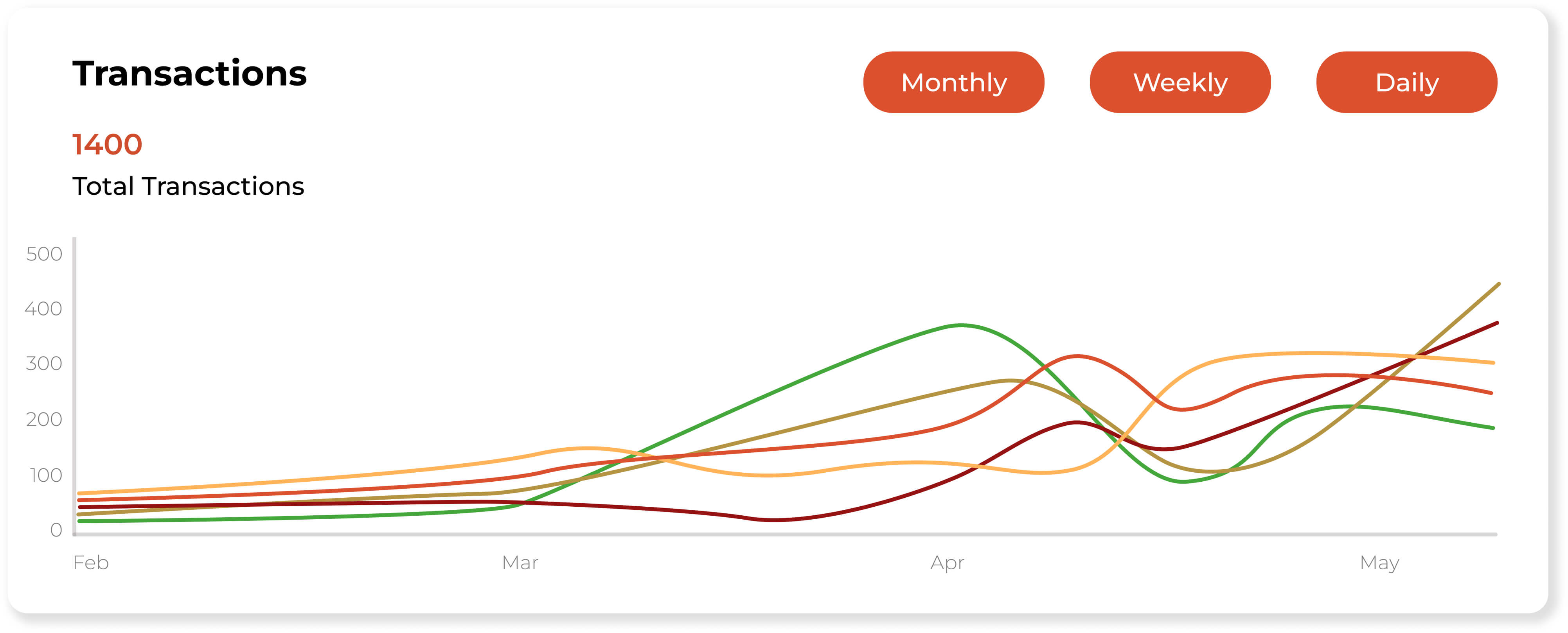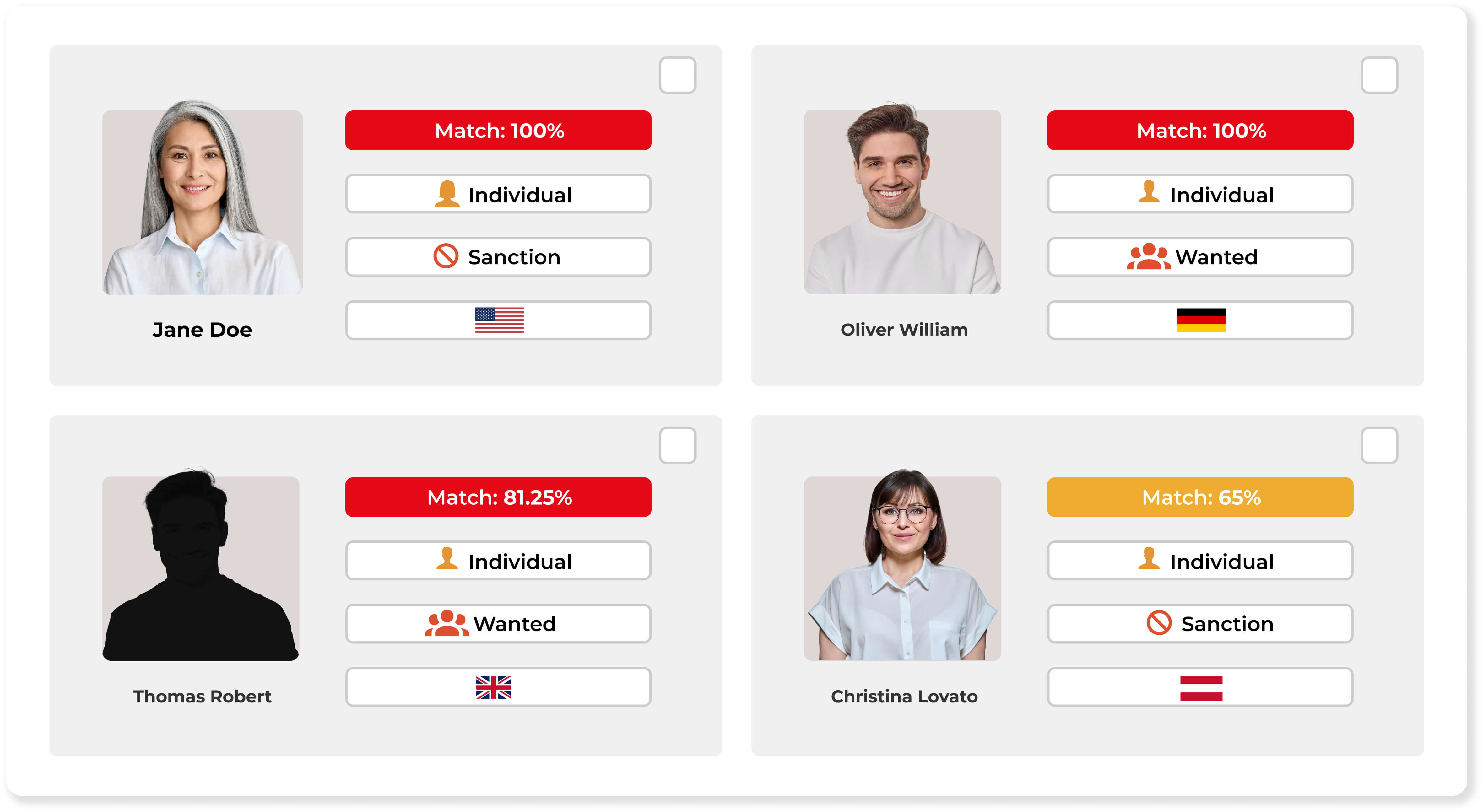 Automate the Control Process with API
Automating the AML process is essential for large businesses. Large businesses have millions of customers. It is impossible to apply AML controls to millions of customers using manual methods. Sanction Scanner provides powerful API support to automate businesses' AML control processes. Businesses automatically perform all control processes from customer account opening to transaction screening with API integration.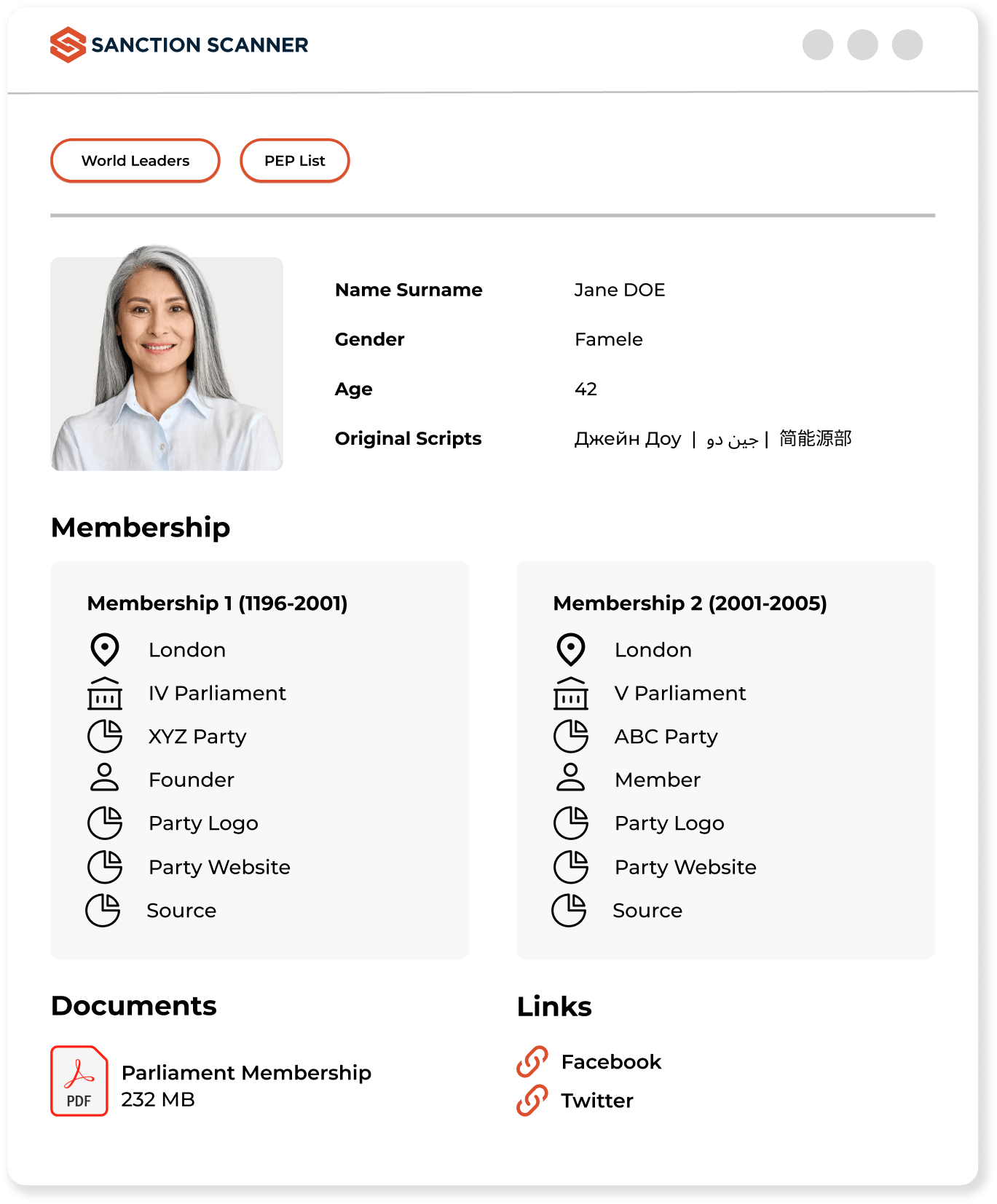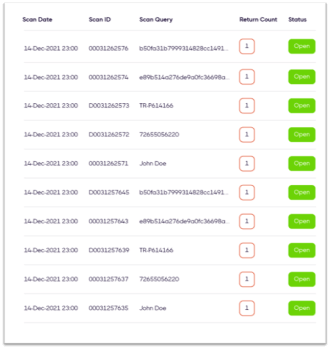 AI-Driven AML Features
Powerful Case Management

Unique Search Options

Enhanced Parametric Monitoring Settings
EU Financial Sanctions

Powerful User Management

Daily Monitoring Options

Multiple search options
Ensure AML Compliance
with Sanction Scanner