AML Compliance Solutions for Legal Industry
AML compliance is easier than ever for the Legal Industry.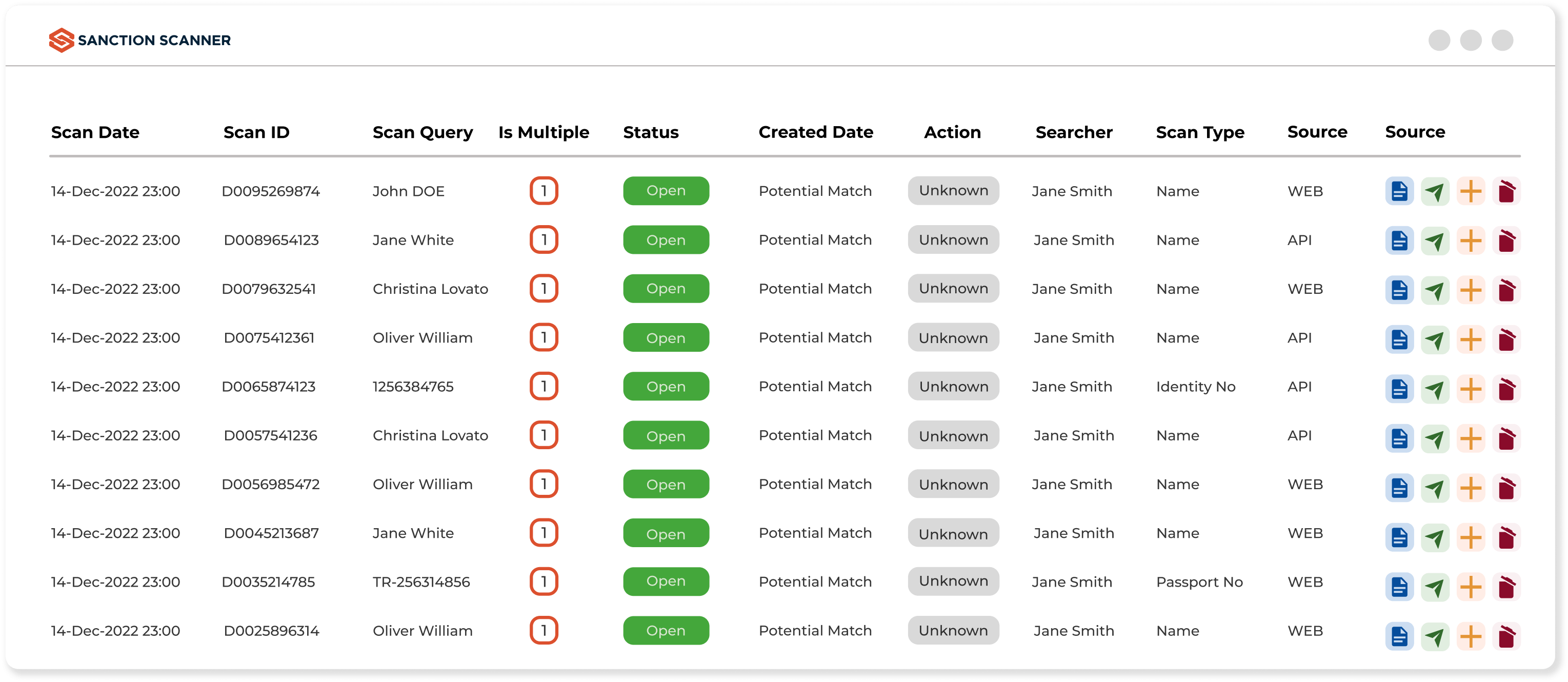 Trusted by Over 300 Clients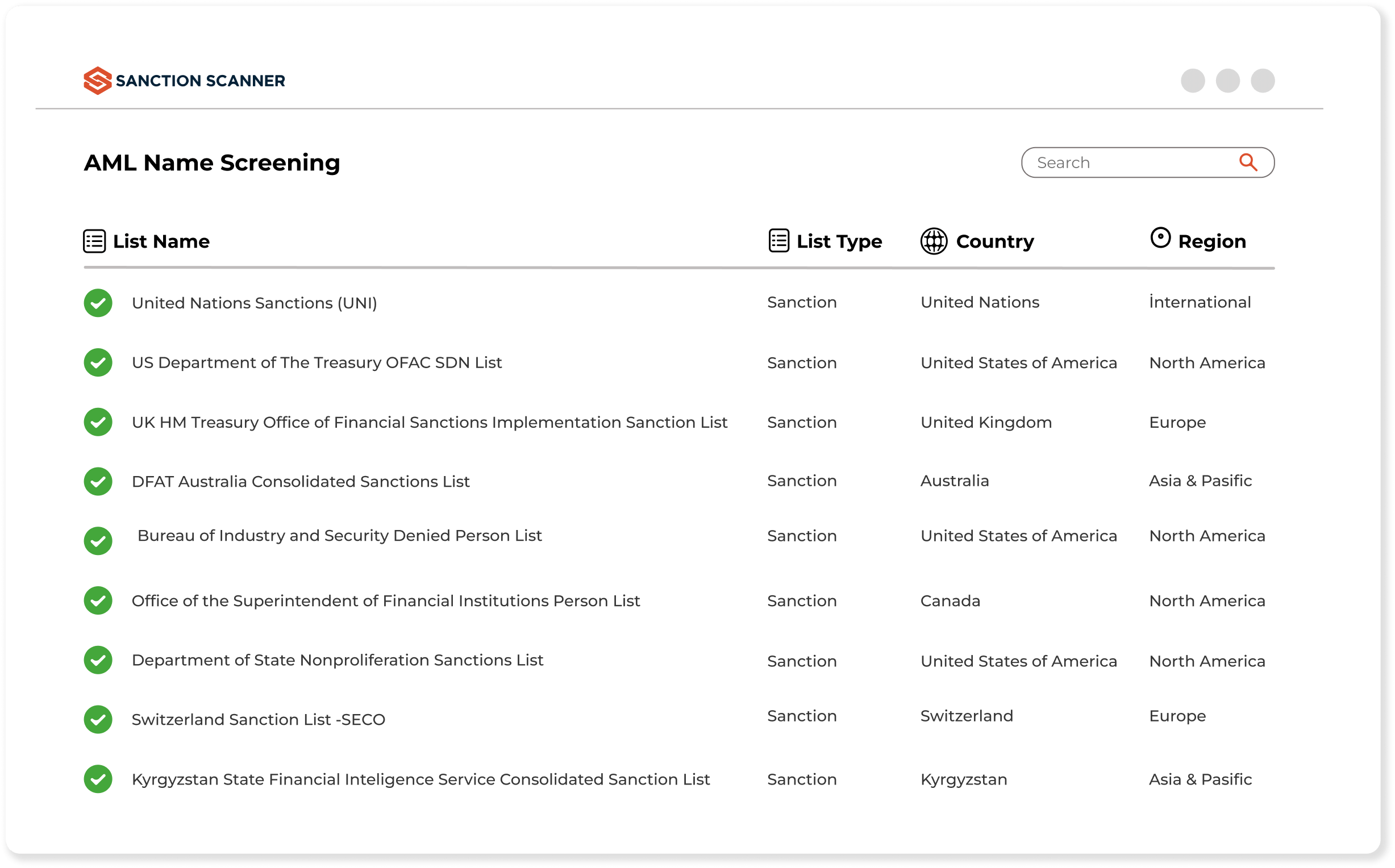 Comply with AML regulations
Money laundering regulations are changing rapidly. Law firms are responsible for providing their clients with professional advice on these arrangements. But they can sometimes be involved in the risks posed by people involved in financial crimes. Sanction Scanner provides AML Compliance Software support to reduce and minimize these risks. With Adverse Media and Name Screening products, you can scan clients and participants in your law firm and advance the engagement process more securely.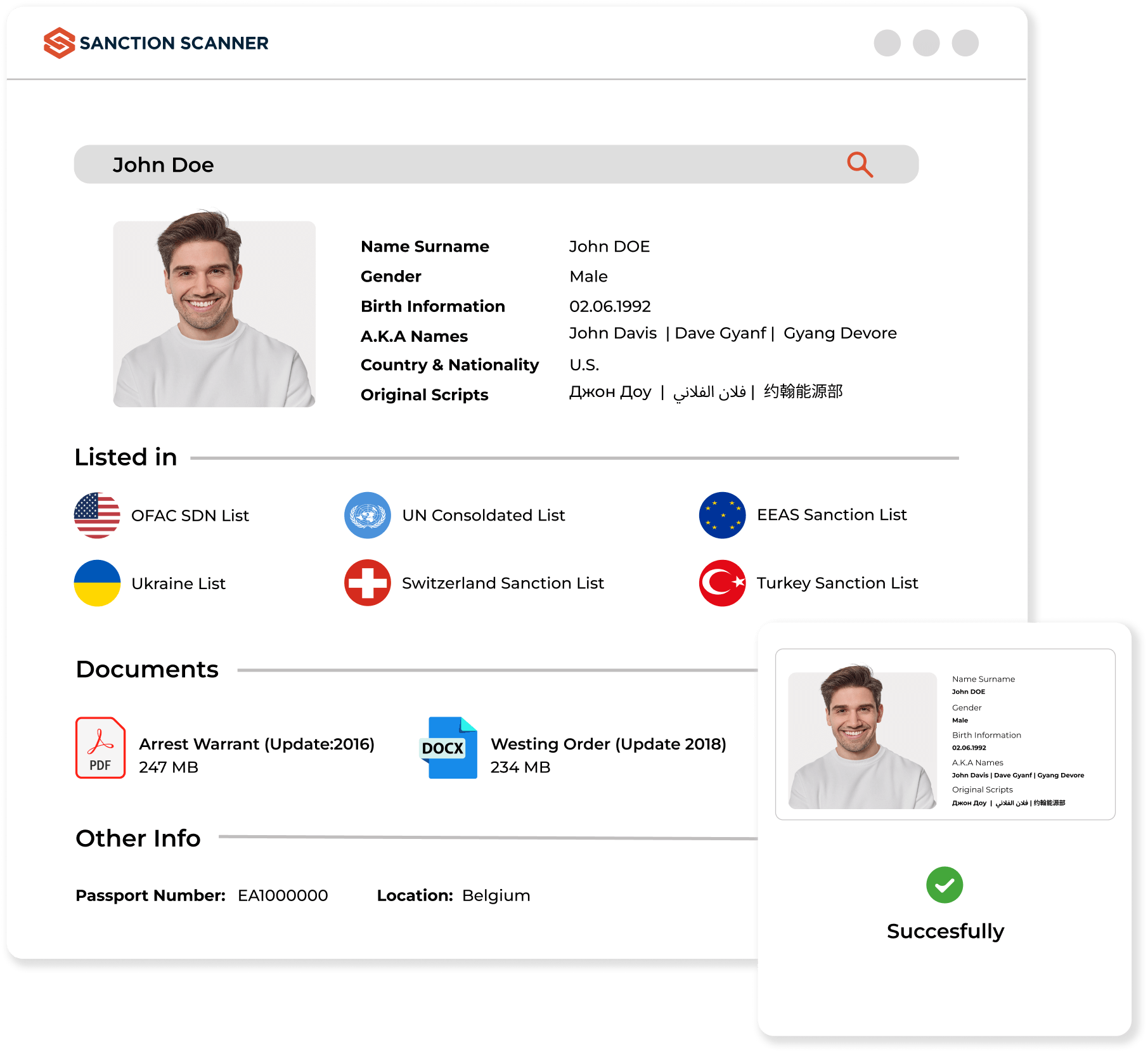 AML Name Screening
You can automate many processes such as Customer Onboarding and Monitoring, PEP and Sanction Screening, Know Your Customer and Customer Due Diligence, Automate Ongoing Monitoring with AML Screening products.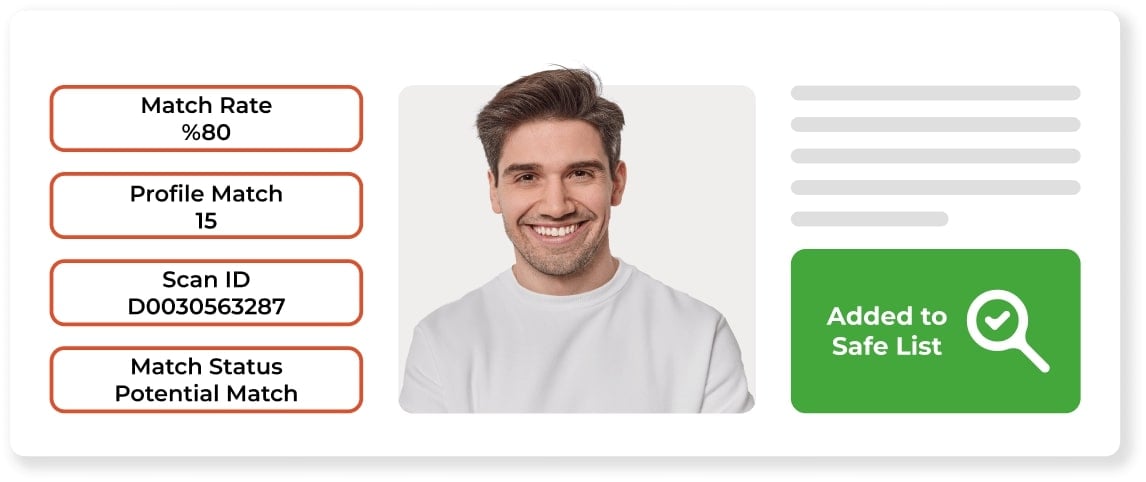 Detect and Avoid Risks for Your Clients
With AML Screening Tools, you can create customers' risk scorecard. You can also create a special list for risky customers.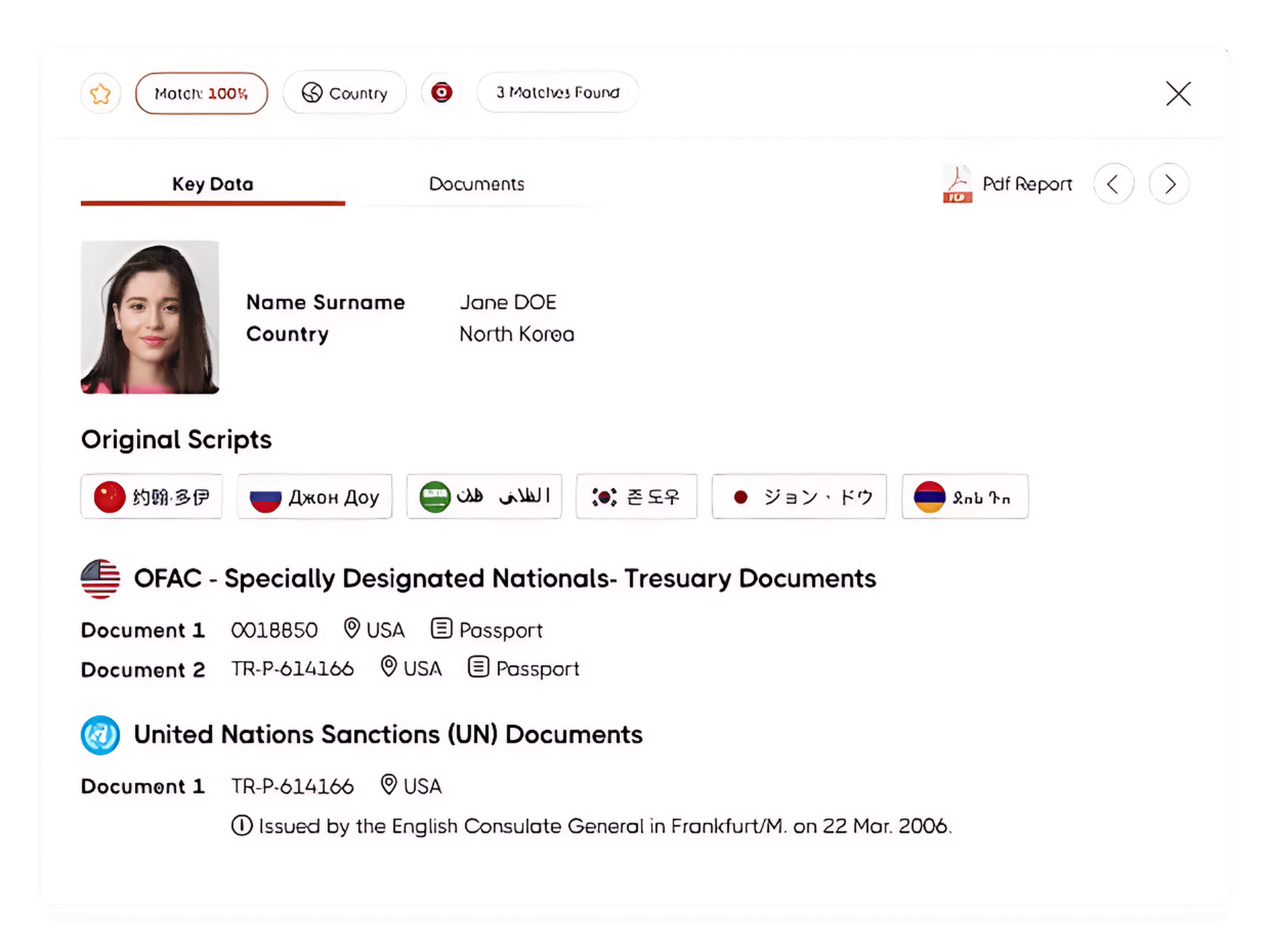 Full Data Coverage and Up-To-Date Data
In Sanction Scanner AML Data, you can find more than 3000 global sanctions, watchlists, and PEP lists from 200+ countries. Lists are updated every 15 minutes.