AML & CFT Solutions for The United Kingdom
Meet your AML obligations in the UK with our AML solutions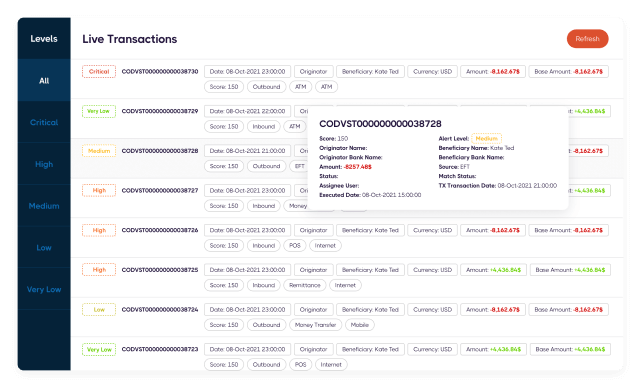 TRUSTED BY OVER 500 CLIENTS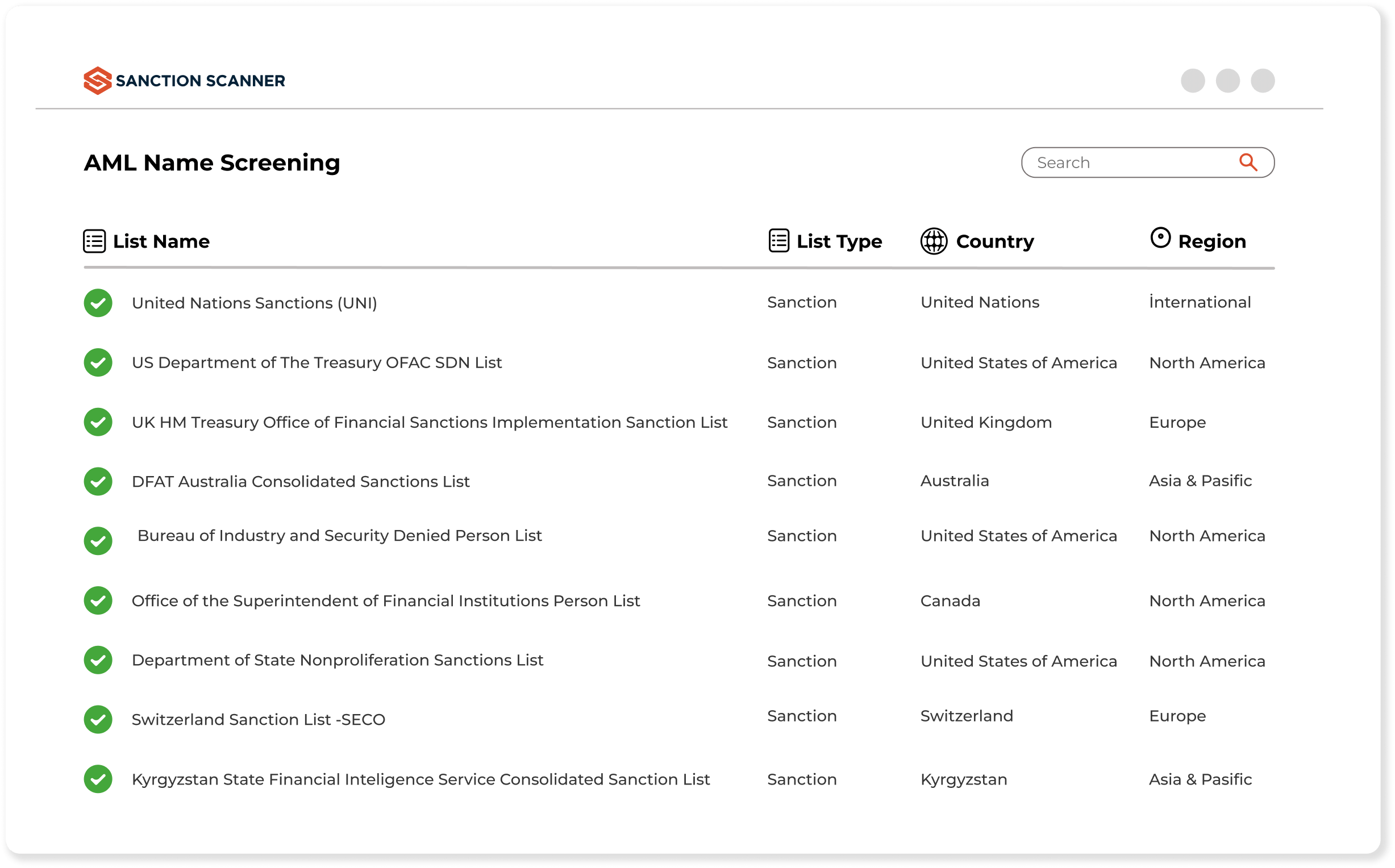 AML/CFT Regulations in the UK
The United Kingdom has effective laws to prevent financial crimes and terrorist financing. Proceeds of Crime Act is the UK's most comprehensive law in the fight against financial crime. In addition, The Terrorism Act focuses on preventing terrorist financing. Apart from these, it was implemented in the United Kingdom in the AML Directives of the European Union. "Money Laundering Regulations", which came into force in 2017, has clearly revealed the obligations of organizations in the fight against financial crimes.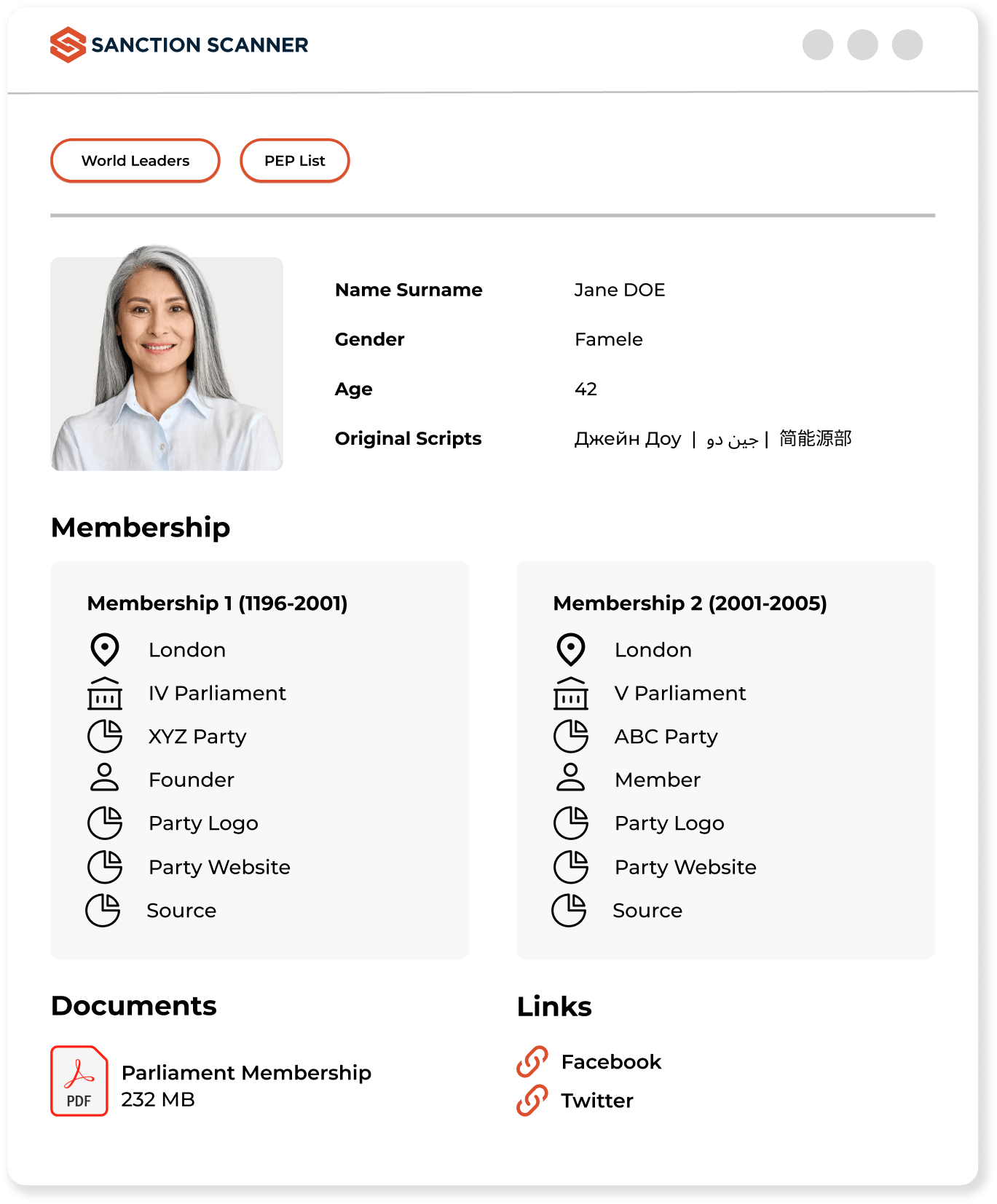 United Kingdom Exclusive AML & PEP Data
The comprehensive database of the Sanctions Scanner contains the United Kingdom's sanction, PEP and adverse media data. Apart from that, Sanction Scanner has AML data from more than two hundred countries in its database. Thus, businesses can conduct a global comprehensive risk assessment and protect themselves from financial crimes.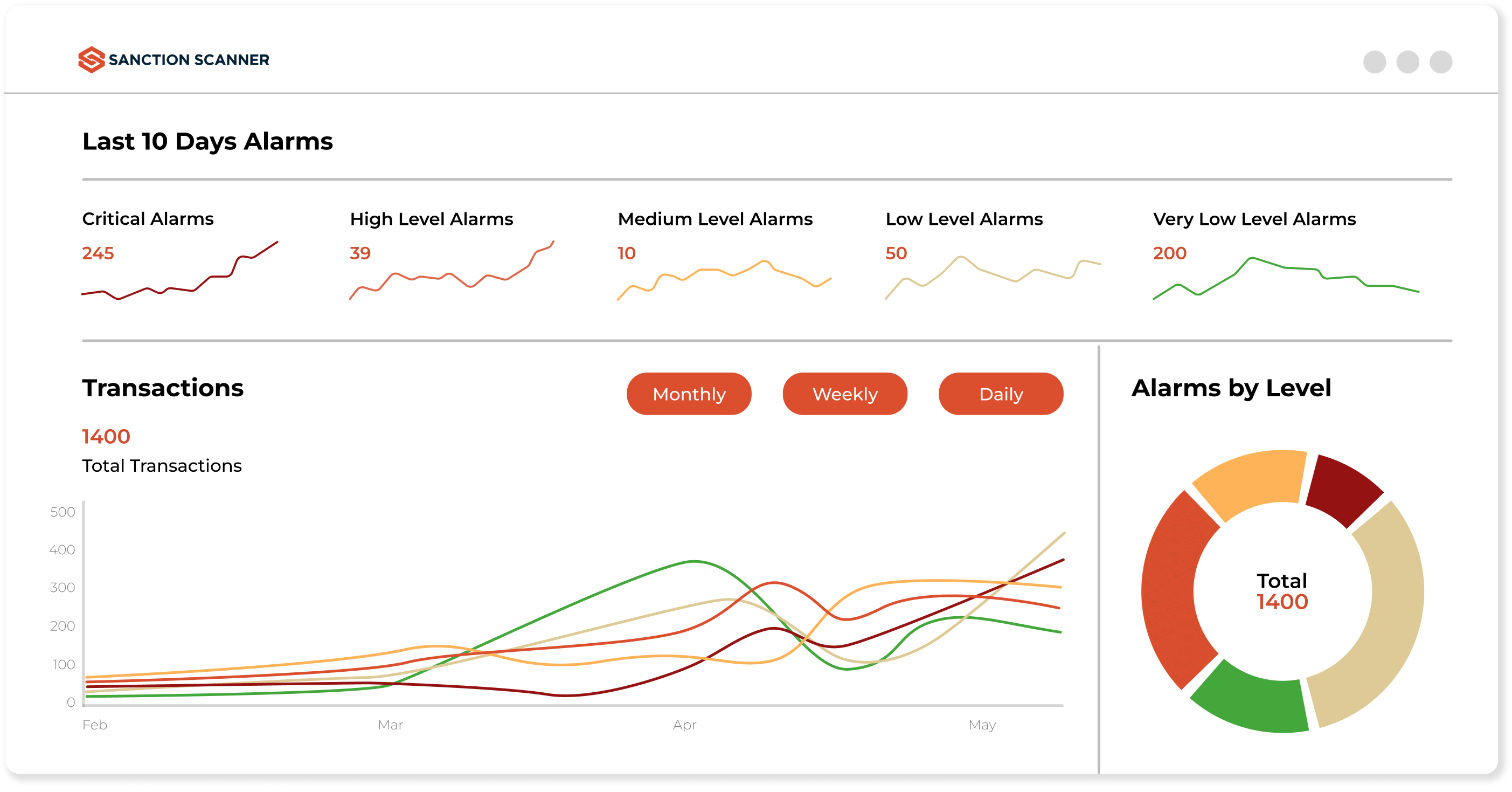 AML/CFT Requirements in the UK
In accordance with AML laws and regulations, businesses have some AML obligations to meet. First of all, businesses at risk have to have an AML policy and implement the AML program. Businesses have to perform risk assessment by performing "Know Your Customer" and "Customer Due Diligence" procedures in customer onboarding processes. In addition, organizations have to check customer transactions and behavior and detect suspicious transactions.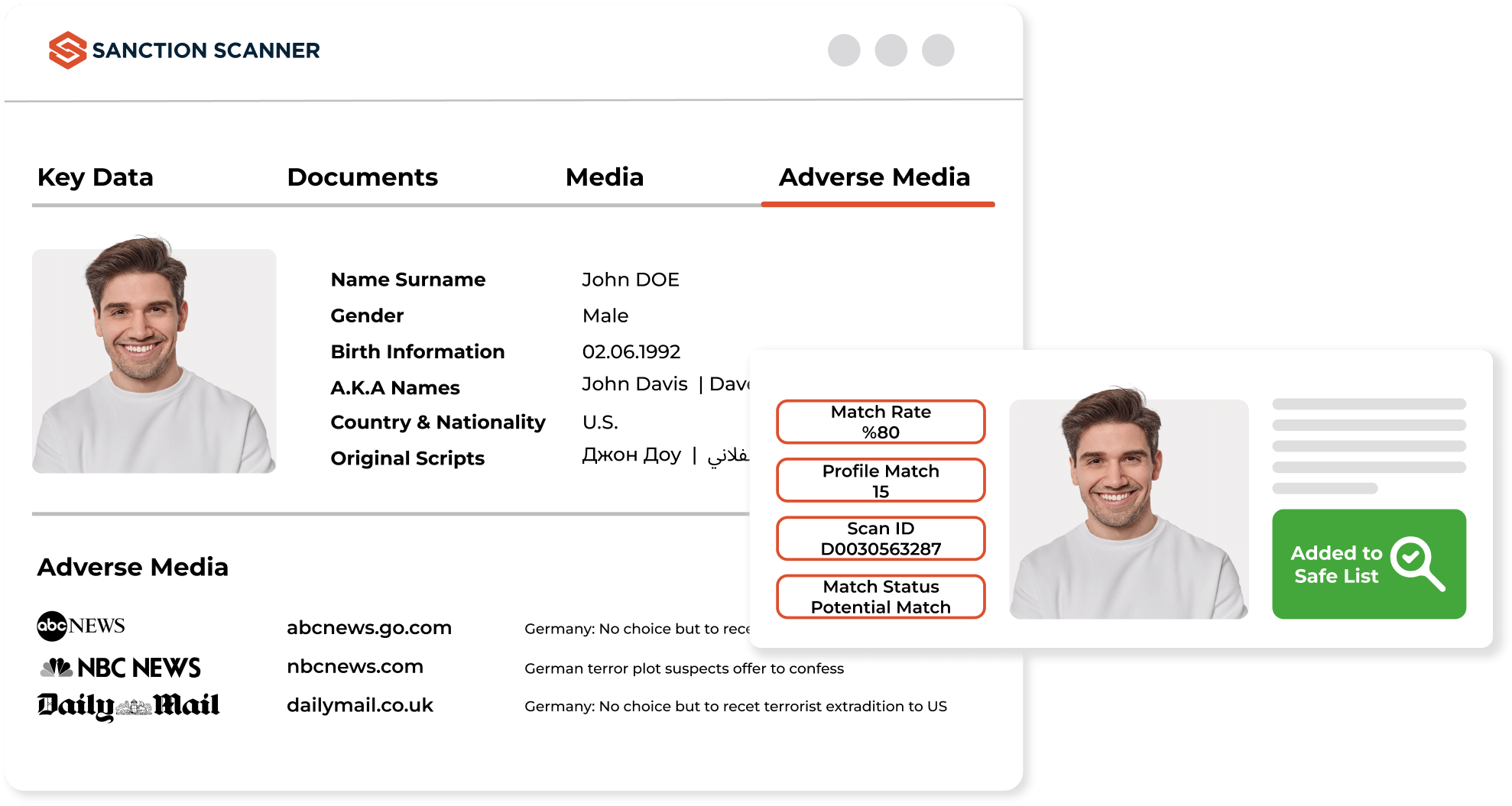 Customer Due Diligence Procedures in the UK
CDD procedures are at the core of the risk-based approach. Therefore, businesses have to conduct risk assessments by applying CDD procedures in customer account opening processes. Our AML Name Screening software provides businesses to scan their customers in sanction, PEP and adverse media data. UK-based organizations fulfill their CDD obligations with our AML Name Screening Software and avoid sanction violations.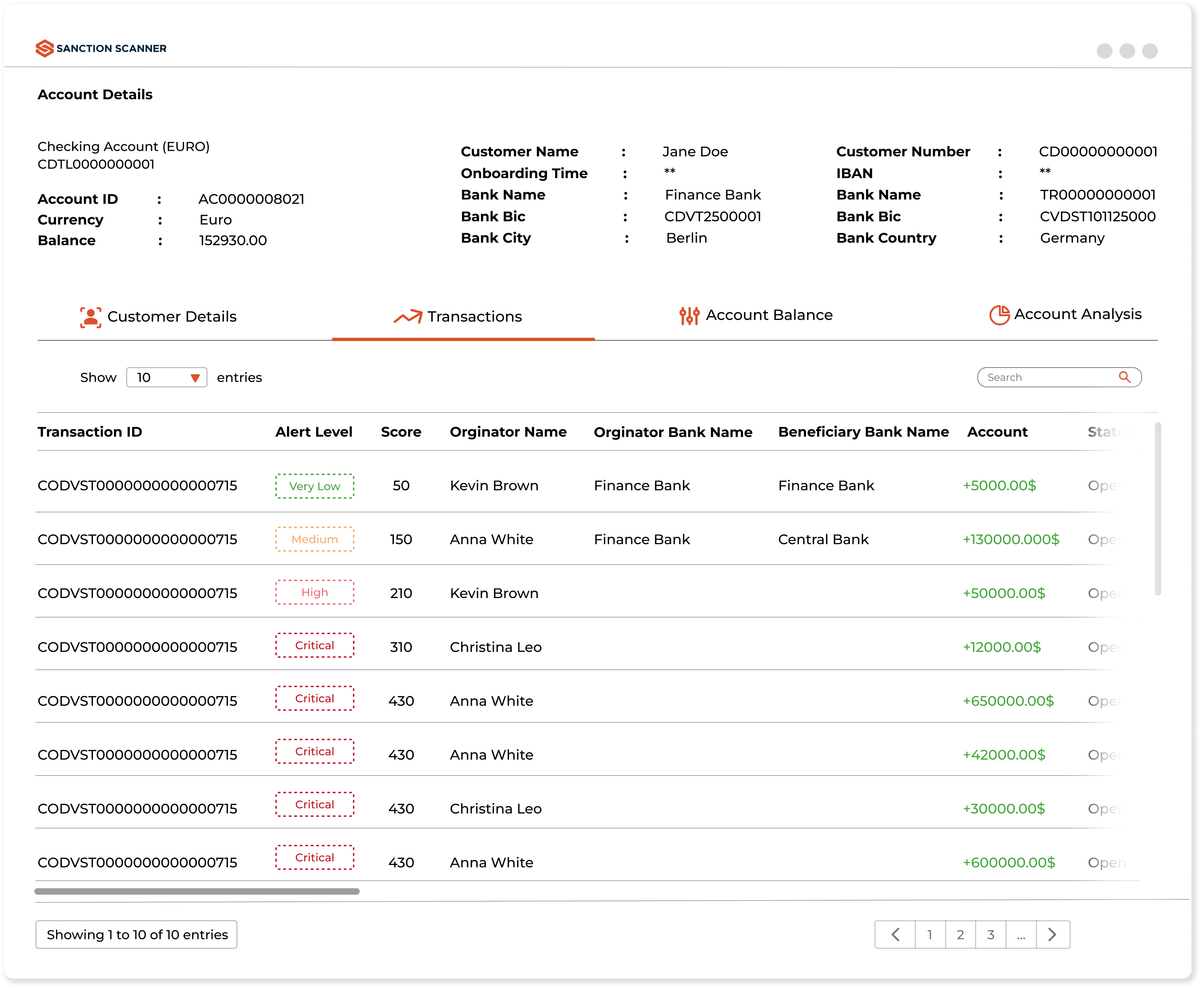 Transaction Monitoring Solution for the UK
Another of the AML obligations of the businesses is the detection of suspicious transactions. For this, businesses need transaction monitoring software. With our AML Transaction Monitoring software, businesses can automatically track customer transactions according to predefined risk rules and scenarios. As a result of triggering the rules, the software generates an alarm and the enterprise can instantly view this alarm from our real-time alarm management screen. Talk To Us to automatically meet your AML obligations in transaction monitoring processes.
Ensure AML Compliance
with Sanction Scanner