Trusted by over 300 clients
We make it easy for our customers to comply with AML Regulations.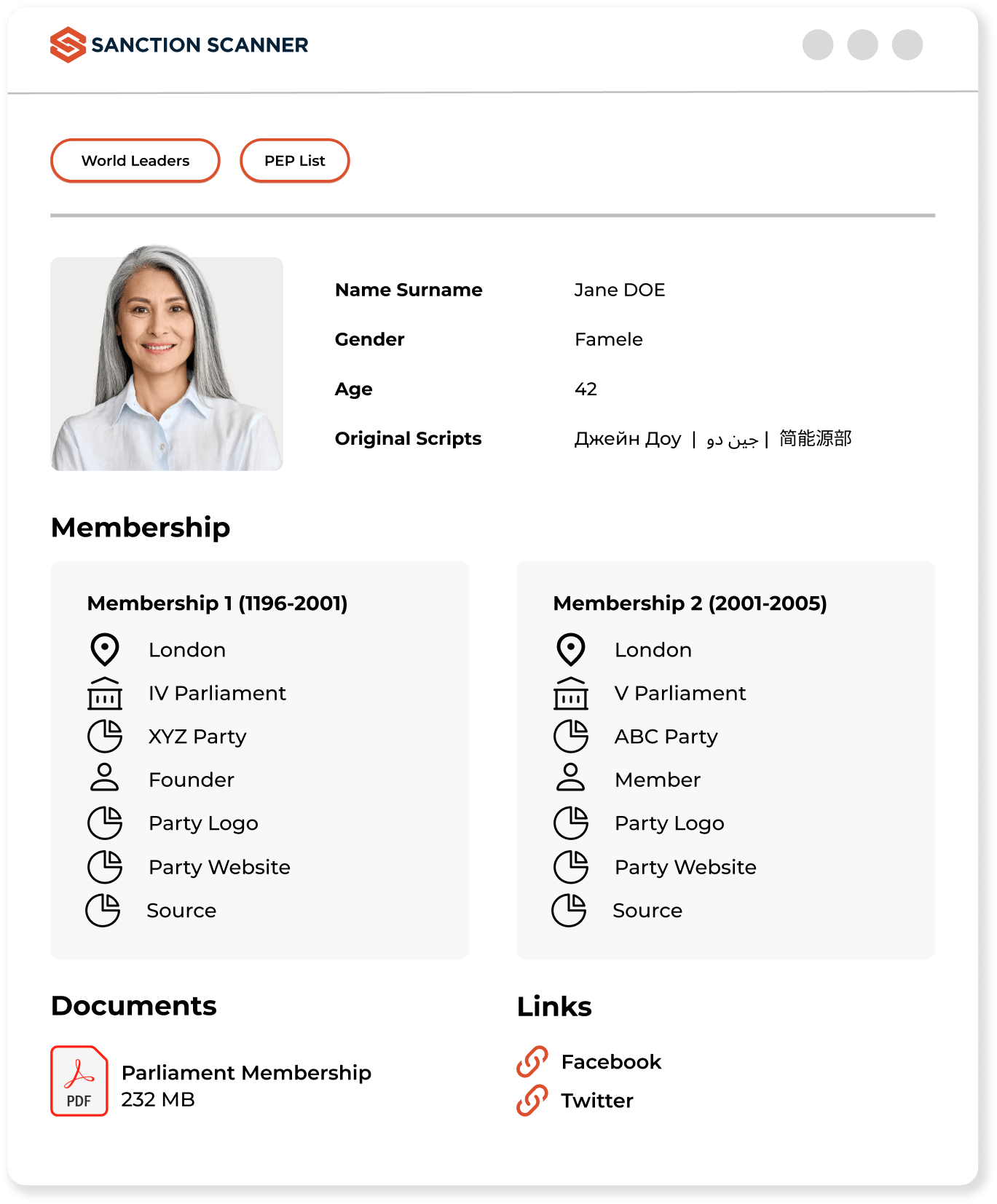 Use Real-Time Data and Avoid Risks
Outdated data reduces the accuracy of the data. Sanction lists, KEP lists, wanted lists, and watch lists are updated very frequently. Therefore, companies need to use real-time data when meeting AML requirements. Get up-to-date data and avoid risks with Sanction Scanner.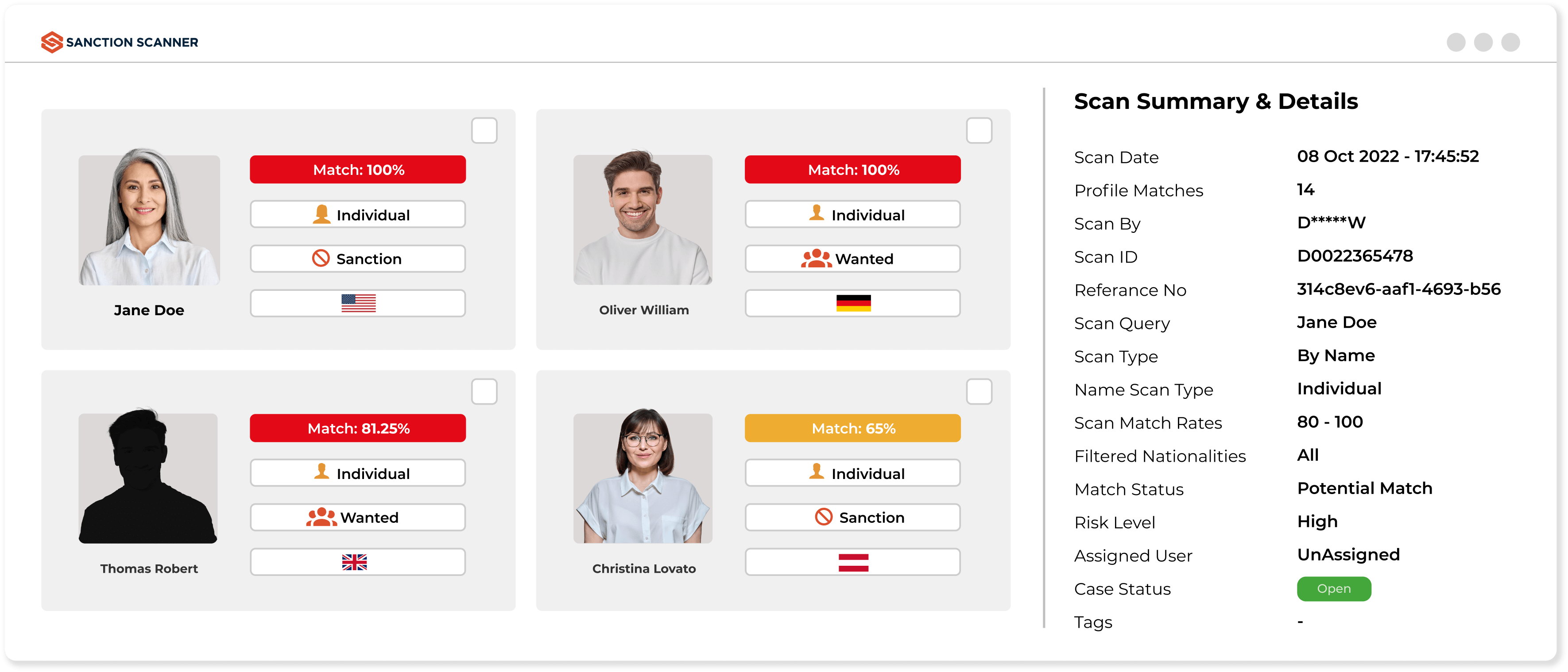 Strengthen Your AML Compliance Process with Up-to-date Data
Real-time data supports your AML & CFT compliance process and ensures you perform your AML & CFT controls more securely and accurately. Sanction Scanner automatically updates its lists using AI-powered technologies. In addition, with our Sanction & PEP Screening Service, we provide you to use real-time data.
Ensure AML Compliance
with Sanction Scanner