TRUSTED BY OVER 500 CLIENTS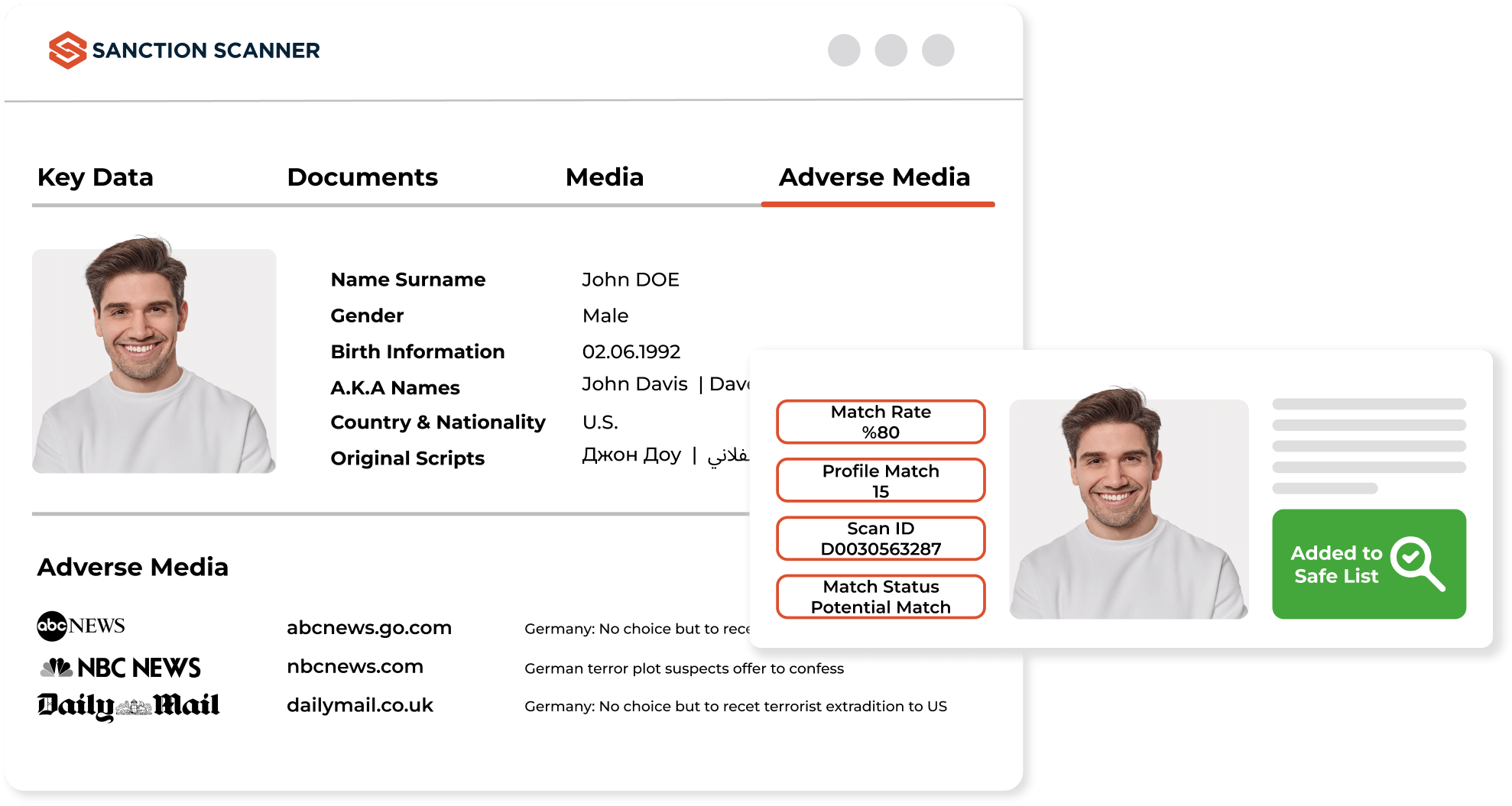 Reduce Risks with Global AML Data
Sanction Scanner database contains data from various lists published by government agencies and regulators such as more than a thousand sanctions, PEP and watchlists. Sanction Scanner collects all data democratically.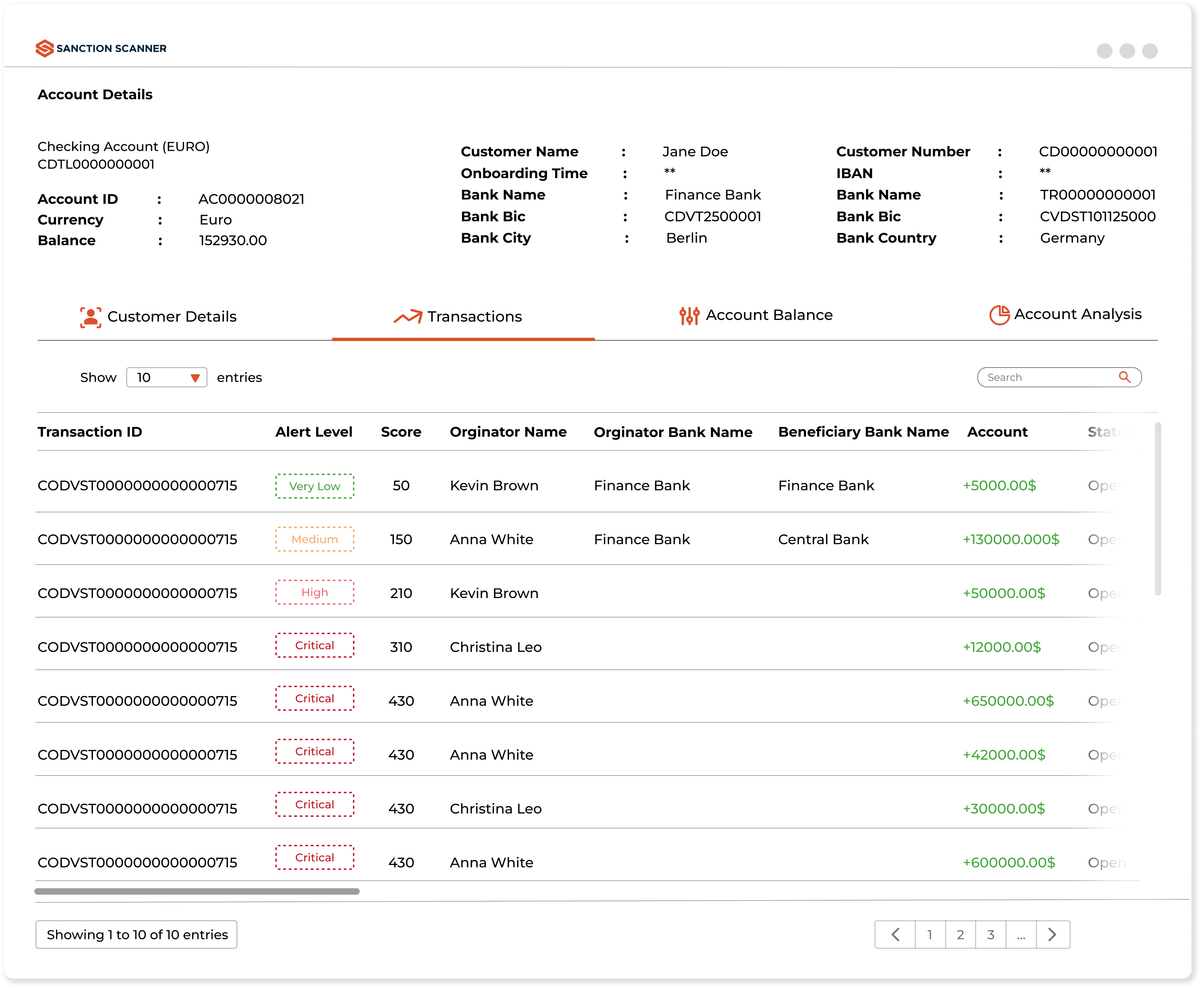 Scan Local and Major Lists
In our database, there are global lists affecting most countries published by the USA, the UK, and the United Nations, as well as various lists of local minor governments and regulators. With Sanction Scanner, you can ensure your global and regional AML compliance.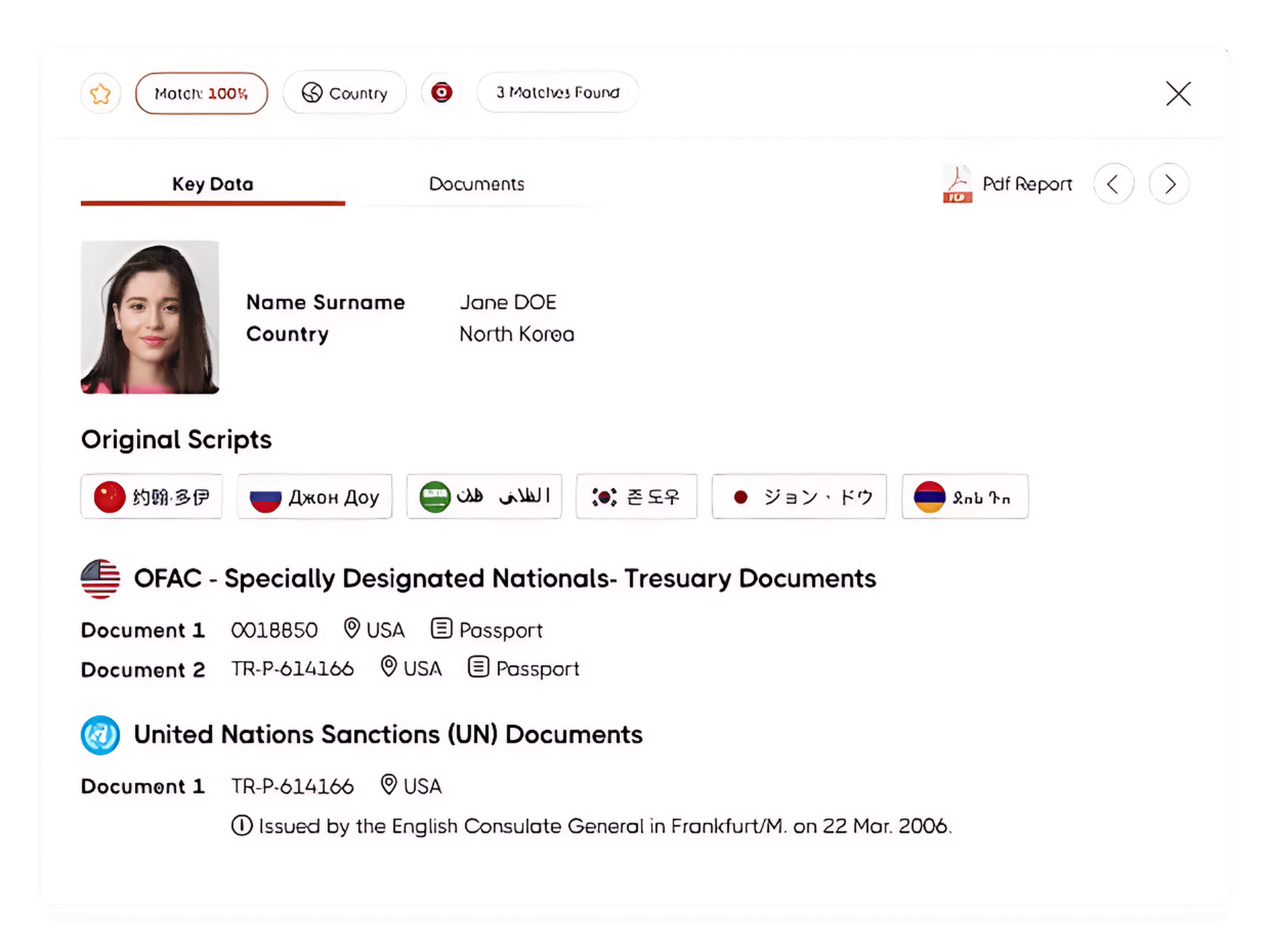 Protect Your Company's Reputation
Companies that cannot prevent financial crimes face serious sanctions risks. Also, this situation causes the company to lose trust and reputation. You can detect financial crimes with the global coverage data of Sanction Scanner. Protect your company from sanction risks and loss of reputation.
Ensure AML Compliance
with Sanction Scanner