Ruja Ignatova, known as Cryptoqueen, has established the largest pyramid scheme in history, saying that she has developed her own cryptocurrency. The world met her as she traveled to lots of cities and attracted investors to her cryptocurrency. Although Ignatova, who disappeared in 2017, was not found, his brother Konstantin Ignatov was arrested in 2019.
Onecoin, invented by Ignatova, appeared in 2014 in Bulgaria. The Bulgarian Financial Audit Commission published issuing a warning about the risks of the cryptocurrency industry. Lots of people did not listen to them; they joined Ignatova's pyramid scheme.
After Ignatova started to rise a bit, she traveled to many countries and cities and began to talk about Onecoin in show centers. The investors he gathered at these seminars were usually from the United Kingdom. In the UK, by June 2016, almost $ 30 million was invested in Onecoin. There have been people from many different parts of the world investing in Onecoin, not just the UK or Bulgaria. The number of people falling into this cryptocurrency scam network from many other points, such as Pakistan, Norway, Uganda, and even Palestine, has increased over time. Although many British newspapers said it was a fraudulent network, investors did not take it seriously.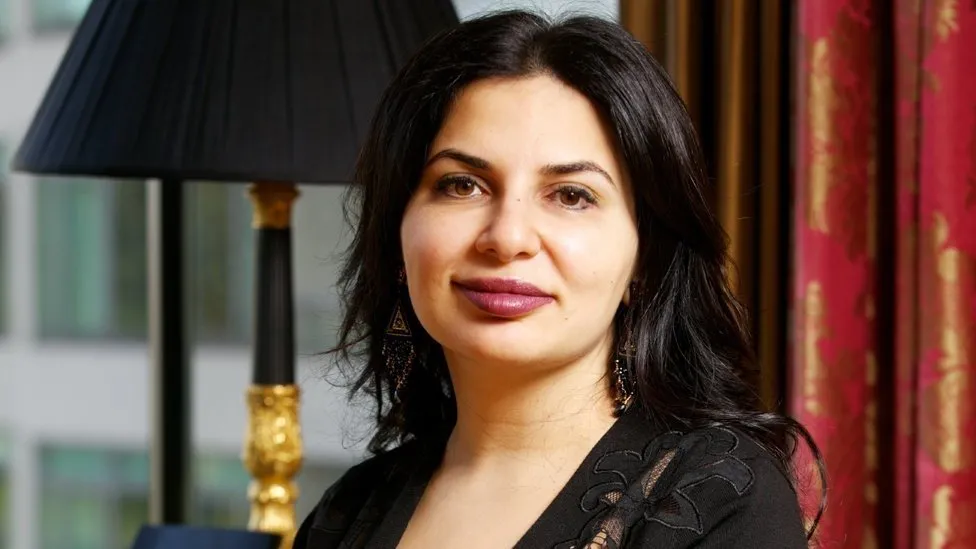 Ignatova was constantly manipulating their investors by saying that Onecoin would surpass Bitcoin and that Bitcoin users would be jealous. She was very persuasive and knew how to dispel people's doubts.
Criminal History of Cryproqueen
Ruja Ignatova is the founder of OneCoin, a cryptocurrency scam that operated from 2014 until 2018. OneCoin was marketed as a legitimate digital currency, but in reality, it was a pyramid scheme that relied on recruiting new investors to fund payouts to existing investors.
Ignatova, who held a Ph.D. in law from the University of Oxford, was the public face of the scheme and made numerous appearances at conferences and events around the world, promoting OneCoin as the next big thing in cryptocurrency. She promised investors huge returns on their investments, and many people were lured in by the prospect of making quick profits.
However, in 2017, investigations by law enforcement agencies in several countries revealed that OneCoin was a scam. It was found that the cryptocurrency did not actually exist, and the entire scheme was a ploy to defraud investors. Ignatova disappeared shortly before the scheme was exposed, and she has been on the run ever since.
In the United States, Ignatova was indicted in 2017 on charges of wire fraud, securities fraud, and money laundering. She is accused of defrauding investors of over $4 billion through the OneCoin scheme. In 2019, another OneCoin executive, Mark Scott, was convicted of laundering $400 million through the scheme, and Ignatova is believed to have played a key role in the money laundering operation.
Ignatova has also been charged in absentia in Germany, where she is accused of running a criminal organization, fraud, and money laundering. The German authorities believe that OneCoin was used to launder money for criminal organizations, and Ignatova is believed to have played a key role in the operation.
Despite extensive efforts by law enforcement agencies around the world, Ignatova remains at large, and her current whereabouts are unknown. Her criminal background, therefore, includes charges of wire fraud, securities fraud, money laundering, running a criminal organization, and involvement in a multi-billion dollar international cryptocurrency scam.
Investment From All Over The World
People of many different backgrounds invested their money in Onecoin without hesitation. For example, Daniel, who comes from a farming family in Uganda, invested 700 thousand Ukrainian Shillings in Onecoin, which he had accumulated over years of work. This event in 2017 was not the only one in Uganda because, after the decline in European investments, there were many African investors. It is known that even influential bishops in some African countries have invested their money in Onecoin.
Just like Daniel, Jane McAdam from Scotland is one of those defrauded by Ignatova. McAdam, who was impressed by Ruja Ignatova's graduation from Oxford and his doctorate, invested a total of 250,000 Euros in Onecoin with his friends. Months later, thanks to a man who contacted him online, he became suspicious of this fake cryptocurrency and questioned the authorities. McAdam realized that the leaders had defrauded him without a convincing answer.
The Disappearance of Ruja Ignatova
As doubts began to rise from all over the world, investors expressed their concerns, and on this, It was announced that Dr. Ruja would make a statement. The event was in Lisbon, Portugal. Although all the participants were excitedly waiting for him to come, Dr. Ruja did not show up after that day. It is known that before she disappeared, she made a total of $ 4 billion in profits and bought costly properties.
She had boarded a flight from Sofia to Athens 2 weeks after the event, according to FBI records, and was never seen afterward.
After the warrant of arrest was issued, many leaders in the Onecoin team were arrested. One of them is Dr. Ruja's brother Konstantin Iganov. Konstantin Ivanov was arrested in 2019; after that, he pleaded guilty to money laundering and fraud and was sentenced to 90 years in prison.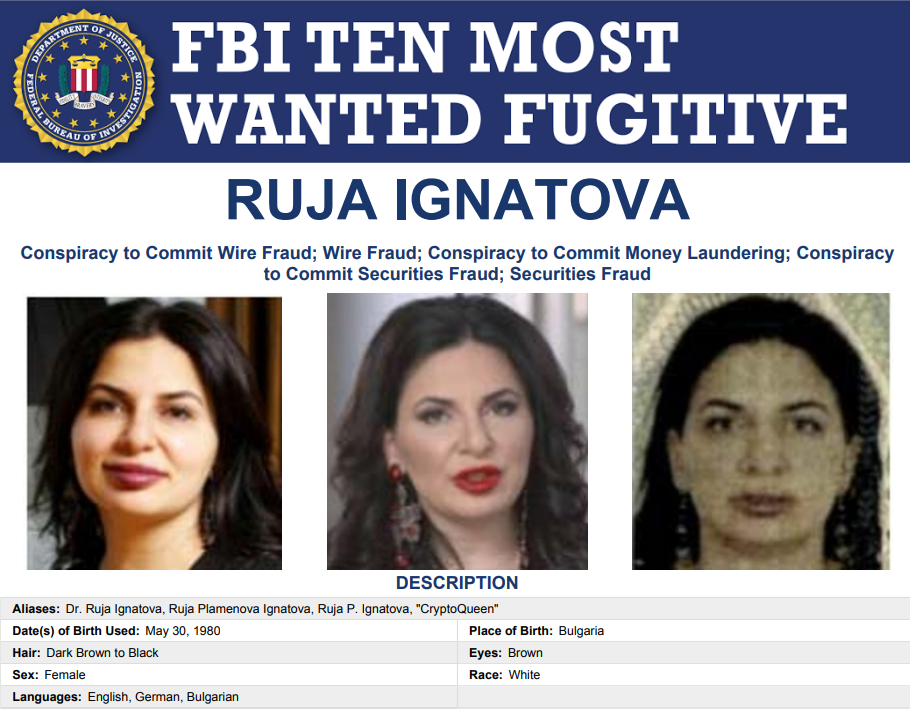 Where is Ruja Ignatova?
The current whereabouts of Ruja Ignatova, the founder of the OneCoin cryptocurrency scam, is unknown. She disappeared in 2017, shortly before the OneCoin scheme was exposed as a fraud, and has been on the run ever since. Ignatova is considered a fugitive and is wanted by authorities in the United States and Germany for her role in the scheme. Despite extensive efforts by law enforcement agencies around the world to locate her, she has not been found, and her current location remains a mystery.
There have been several individuals who have been involved in cryptocurrency scams similar to the OneCoin scheme, but none have achieved the same level of notoriety as Ruja Ignatova, also known as the "Cryptoqueen."
One notable example is the Bitconnect Ponzi scheme, which operated from 2016 to 2018 and promised investors huge returns on their investments. The scheme was exposed in 2018 and led to the closure of the Bitconnect exchange and the arrest of several individuals associated with the scheme. However, unlike Ignatova, the mastermind behind the Bitconnect scheme was not identified.
Another example is the PlusToken scam, which operated from 2018 to 2019 and promised investors high returns on their investments in a cryptocurrency wallet. The scheme turned out to be a Ponzi scheme, and the operators of the scheme reportedly defrauded investors of billions of dollars. Several individuals associated with the scheme were arrested in China in 2019.