With the increase in mobile-based payment channels and the development of modern technologies, the global money remittance industry has grown. According to sources, the global remittance industry earned $ 689 billion in 2018, which will increase, reaching $ 930.44 billion by 2026.
The money remittance system is a financial service, and therefore they carry some risk like other financial services. These risks are financial crimes such as money laundering and terrorist financing. The development and continuing development of the remittance system increase the possibilities of these risks. Therefore, remittance systems, a potential target for criminals, have heavy regulation. The primary purpose of these regulations is to reduce or eliminate the risks of financial and cybercrime.

Assessing Money Laundering Within The Money Remittance

Money transfer transactions occur very frequently in the money remittance system, and these transactions may carry risks such as money laundering and terrorism financing. The main reason for these risks is the crime opportunities offered by digital money remittances services. Some factors can be given as examples of the causes of these risks: Money remittance services are difficult to audit by the required authorities. An anonymous transaction can be carried out in the remittance process; criminals can launder more money through this anomaly. Financial criminals can send and receive money through remittance services using money mules. These factors increase the risks of money laundering in money remittance systems.

On the other side, a crucial point should be considered. The lack of local or global regulations in the remittance system or the failure of regulators to check regularly creates a gap in the industry, and criminals can evaluate this gap. Furthermore, institutions that provide money remittance services must also comply with the regulations; not reporting any suspicious transactions to the necessary institutions and not applying the required procedures to their customers also increases the risks in this sector.

Money Remittances Sector' Regulations

We have mentioned that there are some regulations in the money transfer system. These remittance service providers may be subject to the regulations of the countries they are located in, and they have to comply with some global money laundering regulations. One of the institutions with regulations for money transfer globally is FATF, and the other is MONEVYAL. The regulations of FATF and MONEYVAL are valid for their member states. The basis of these regulations is risk assessments, recognition of customers, due diligence, and monitoring of actual transactions.
Financial Action Task Force (FATF)

The Financial Action Task Force (FATF) is an independent body that provides policies and standards to financial systems and develops and supports existing policies to combat financial crime. FATF recommendations exist to counteract money laundering and require member-state financial institutions to comply. In addition, FATF Recommendations are accepted as the global AML / CTF standard.
MONEYVAL

Committee of Experts on the Evaluation of Anti-Money Laundering Measures (MONEYVAL) is a Council of Europe body that undertakes to evaluate its member countries' compliance with basic international standards against money laundering and financing. The primary purpose of MONEYVAL is to ensure that its member states have effective systems against money laundering and terrorist financing and comply with relevant international standards in these areas.
The Importance of AML Compliance in The Money Remittance System

The remittance system is improving, and this development brings many new players and competitors. Money remittance industry providers are reaching more regions of the world with a wide variety of fast and convenient new services. It is essential to be safe and secure in an industry with so much competition. Money laundering and terrorist financing are security problems for the remittance sector, and the realization of these activities haunts is very negative effects. The realization of these activities lowers the reputation of the businesses and causes them to stay behind the competitors. That's why AML compliance should be one of the top priorities for the remittance industry.
Remittance company providers are subject to local, national, and international regulations. Whether the sender is a money transfer operator or remittance in banking, it is bound by and must adhere to other compliance obligations such as due diligence. Remittance institutions that adhere to compliance programs provide greater operational efficiency and better customer service. Without the regulations, the sender's safe and secure movement from the sender to the recipient would not be possible, and no illegal transactions could be identified. On the other hand, anonymous illegal transactions harm institutions and damage the country's economy. The digital solutions provided by the aml compliance program template should also be spread in the digital money transfers industry, such as Know Your Customer. With these practices, only the regulations are easily complied with so that institutions are not subject to penalties and do not lose reputation.

Know Your Customer Requirement for Money Remittance Sectors

Know Your Customer is the application that regulators and regulatory remittance service providers must do. KYC aims to ensure that systems are not used for money laundering activities by financial criminals. When remittance service providers do business with a new customer, they follow KYC procedures to determine if they are the people they are talking about when establishing a new business partnership. Through KYC, it is learned who the people are, and the transactions made in this way can also detect the criminals from the beginning and prevent the risks.
In addition to KYC, remittance systems have to perform the Customer Due Diligence (CDD) recommended by the regulators and, where necessary, Enhanced Due Diligence (EDD) procedures. Through CDD, remittance service providers ensure that their customers provide correct information, know their customers, and take action steps according to these risks. Thus, crimes can be prevented before they are committed. Some customers may be Political Exposed Persons (PEP). These people are riskier than others, and Enhanced Due Diligence procedures are required for PEPs and high-risk customers such as them.

Importance of Transaction Monitoring

Money transactions can occur very frequently in money remittance systems, and some of these transactions may involve the risks of money laundering and terrorism financing. These transactions are almost impossible to control by service providers' compliance officers manually. For this reason, the technological response to this need of the sector is Transaction Monitoring. Transaction Monitoring, money remittance service providers, creates various rules, and transactions are controlled by automatically defining them in every transaction they mediate.
Money remittance system providers can create dynamic rules and scenarios with our advanced features. Moreover, they can test these rules before implementing them in the sandbox test environment. In addition, with real-time alarm management, suspicious transactions in transactions can also generate alarms and warn institutions. Thus, suspicious transactions in the transactions can be detected, and Suspicious Activity Reports (SARs) can be created and sent to the necessary authorities when necessary.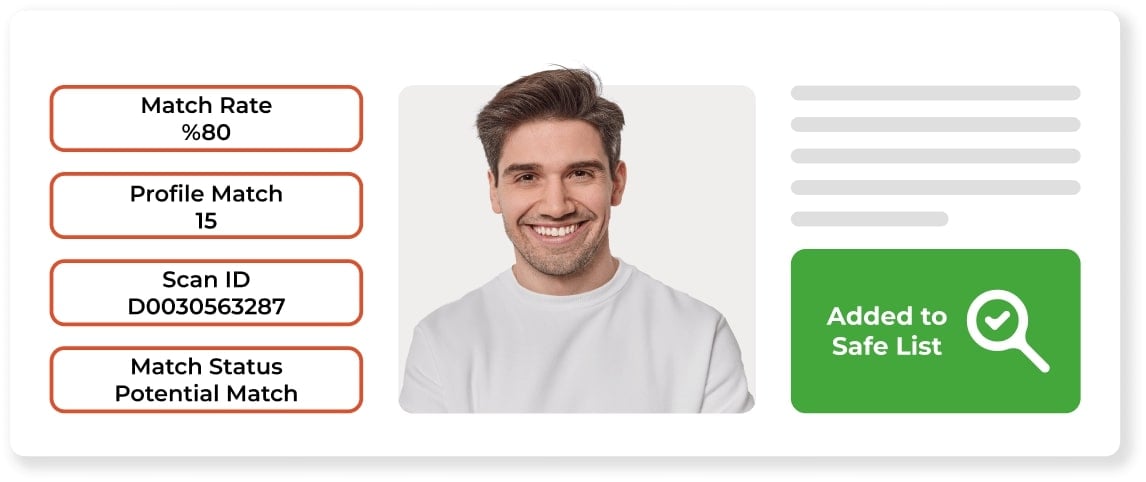 AML Transaction Monitoring
Reduce false positives and strengthen your compliance process.
Learn More
With applications such as KYC, CDD, Transaction Monitoring that regulations deem necessary for the money remittance sector, institutions can cope with money laundering risks and reduce the risks. This is sometimes required in these apps. Sanction Scanner is an Anti-Money Laundering Compliance software and offers compatibility for small and medium sites in most parts of the world. Protect your business with our PEP, Sanctions, and Adverse Media screening tool. With Sanction Scanner lists, you can always use real-time data that comply with all regional sanctions, CTF, and Anti-Money Laundering requirements. For more information. You can request a demo or contact us for detailed information.