AML Solutions for Turkey
Meet your AML obligations in the Turkey with our AML solutions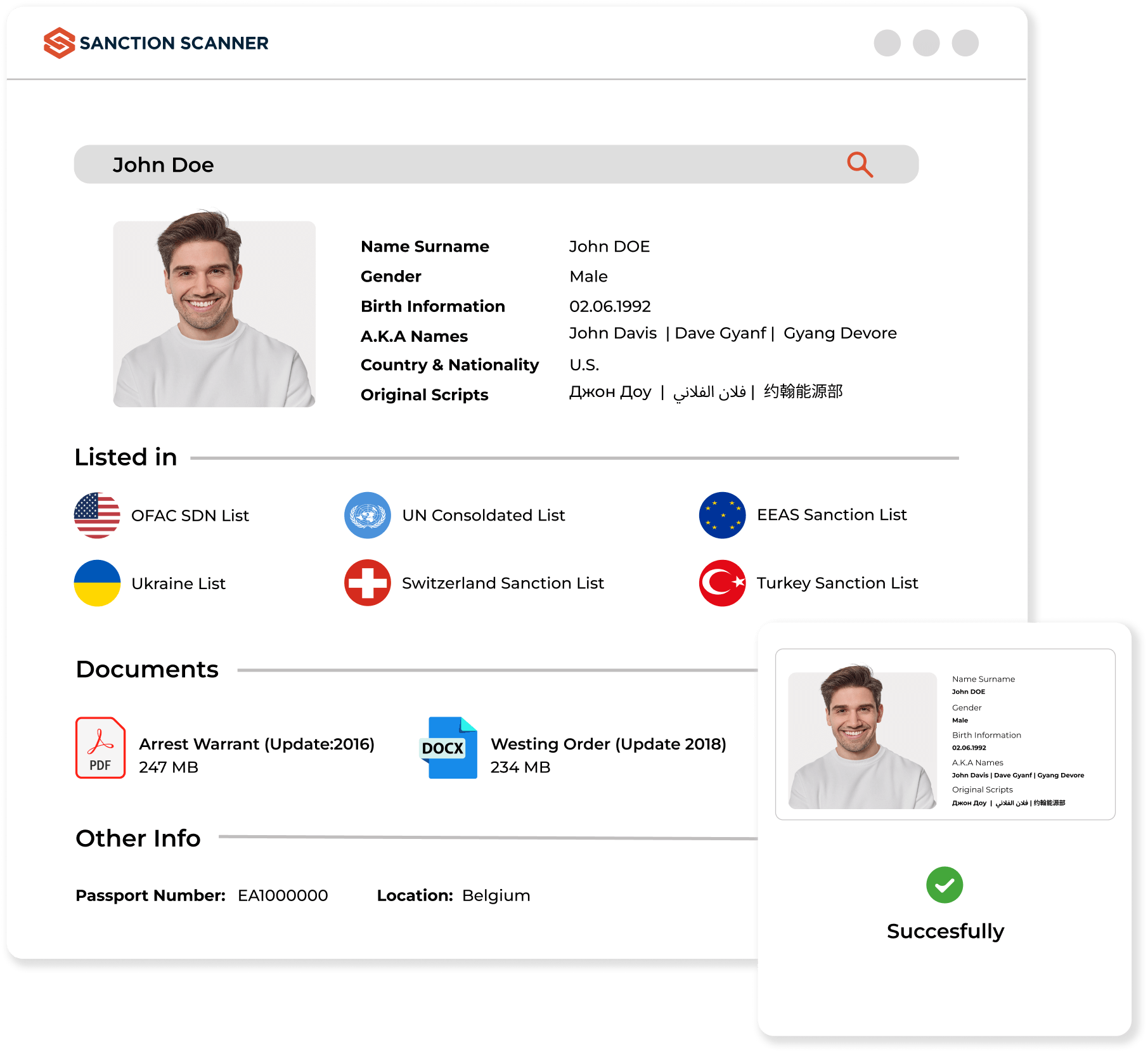 Trusted by Over 300 Clients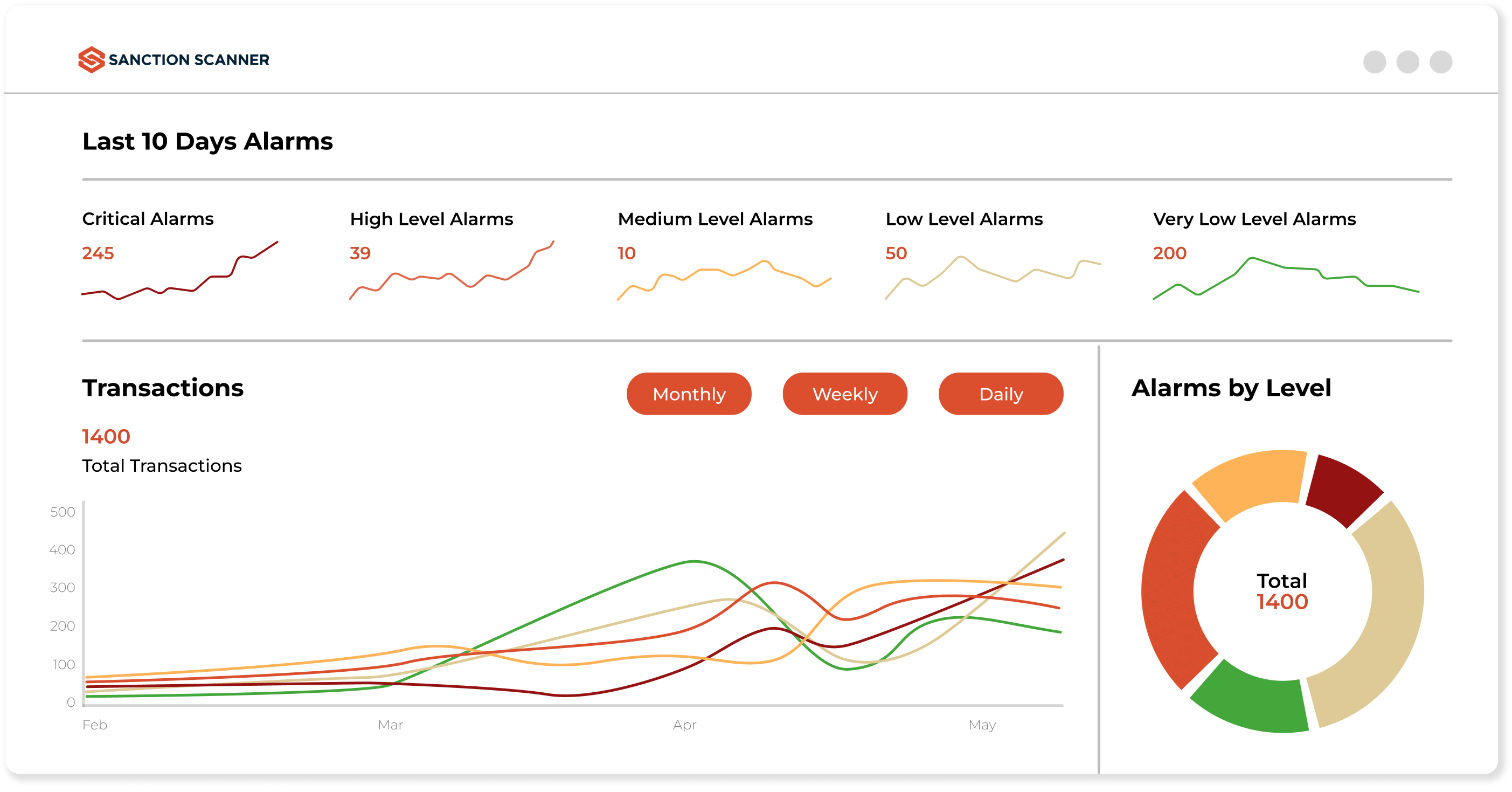 AML Compliance in Turkey
Licensed organizations operating in Turkey are required to ensure AML compliance. These organizations are regulated and supervised by MASAK (Financial Crimes Investigation Board), the Financial Intelligence Unit of Turkey. Sanction Scanner enables organizations to meet their AML obligations and makes them ready for MASAK audits.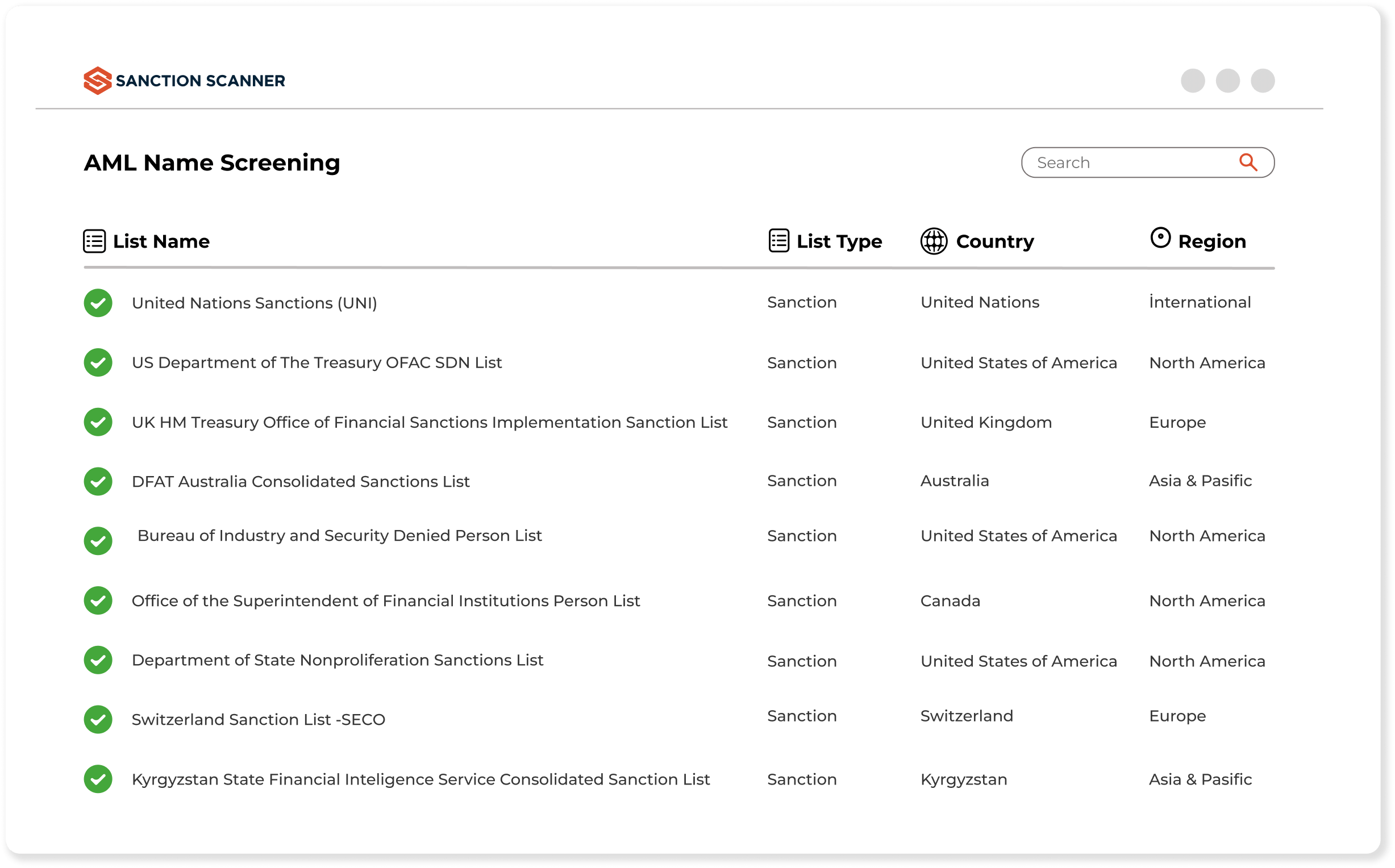 Turkey Exclusive AML & PEP Data
The comprehensive data of Sanction Scanner include important lists for Turkey such as "Turkish Terror Wanted Lists","Banned People from the Transaction Lists of Capital Markets Board of Turkey (SPK)" and "Turkish PEP Lists".. Organizations can scan their customers in thousands of sanction, PEP and wanted lists within seconds and detect suspicious transactions with Sanction Scanner.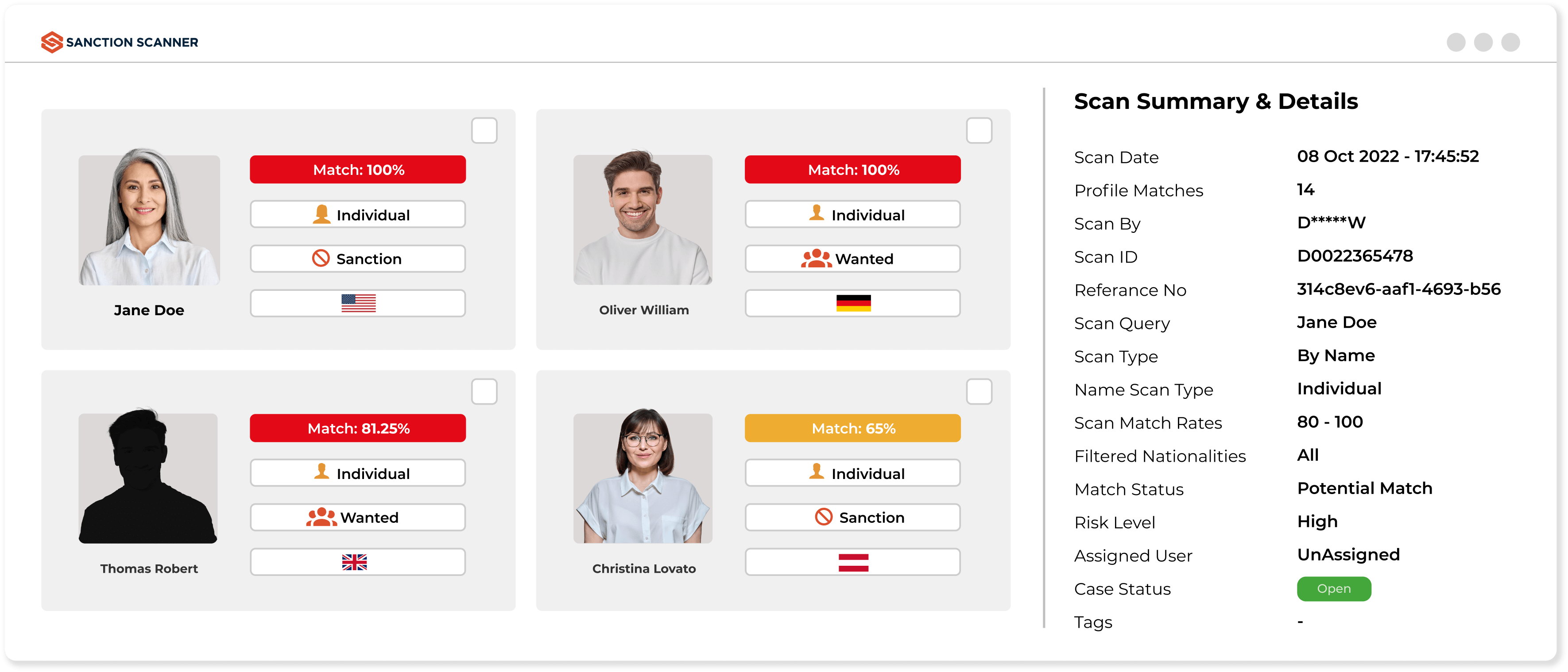 Customer Onboarding & Monitoring
Organizations under the AML obligation can automate and speed up customer onboarding & monitoring processes with the Sanction Scanner. Organizations can scan the customer in the AML and PEP data of more than two hundred countries during the customer account opening process. Sanction Scanner protects organizations from financial crime and supports AML compliance processes.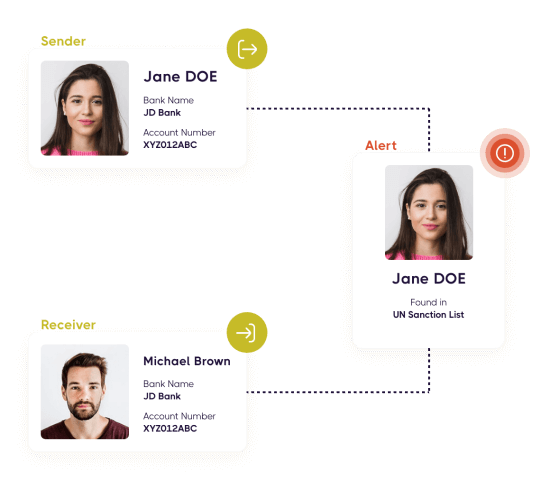 Transaction Screening
Organizations can check whether the transactions they mediate with Transaction Screening involve financial crime. Sanction Scanner checks the receiver and sender in AML data without delaying the transactions in money transfer, remittance and payment transactions. Organizations automatically control all transactions with API integration.

If the receiver or sender matches AML and PEP data, the system alarms and the process is stopped. Organizations can view screening results as reports and present them as evidence in audits by MASAK.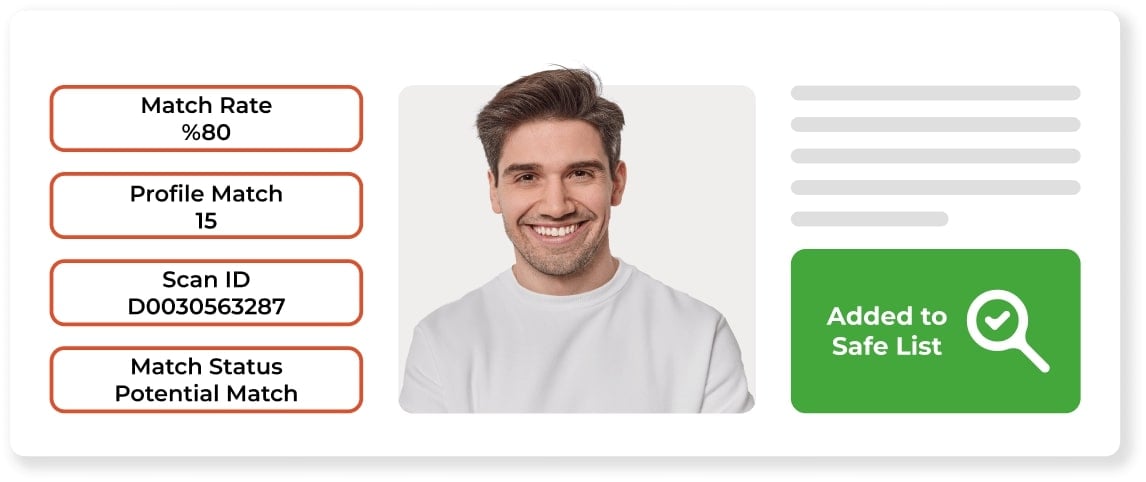 Organizations Under the AML Obligation in the Turkey
Banks

Investment Companies

Payment Companies

Money Transfer Companies

E-Money Companies
Brokerage Firms

Cryptocurrency Exchanges

Factoring Companies

Asset Management Companies

Insurance Companies
Ensure AML Compliance
with Sanction Scanner