AML Compliance For Gaming and Gambling
We help organizations in the Gaming and Gambling industry ensure AML compliance.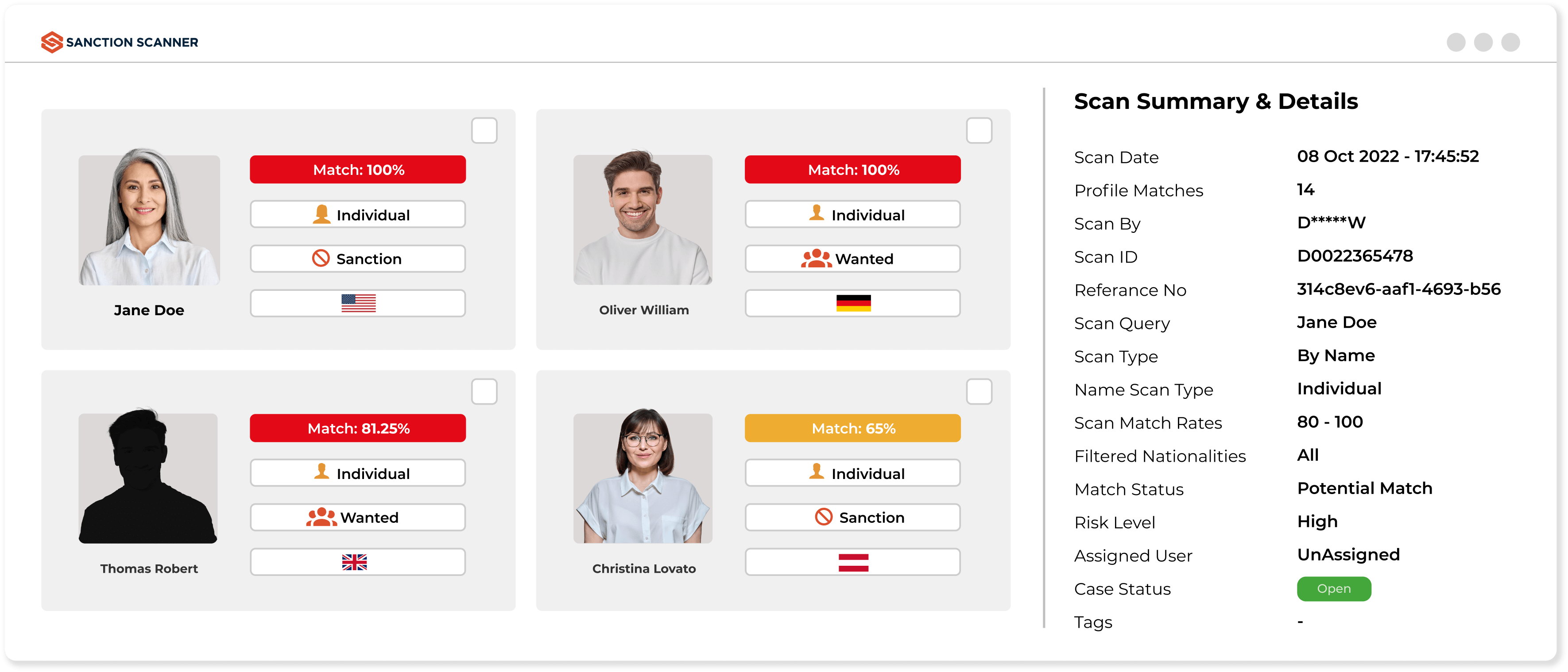 Trusted by Over 300 Clients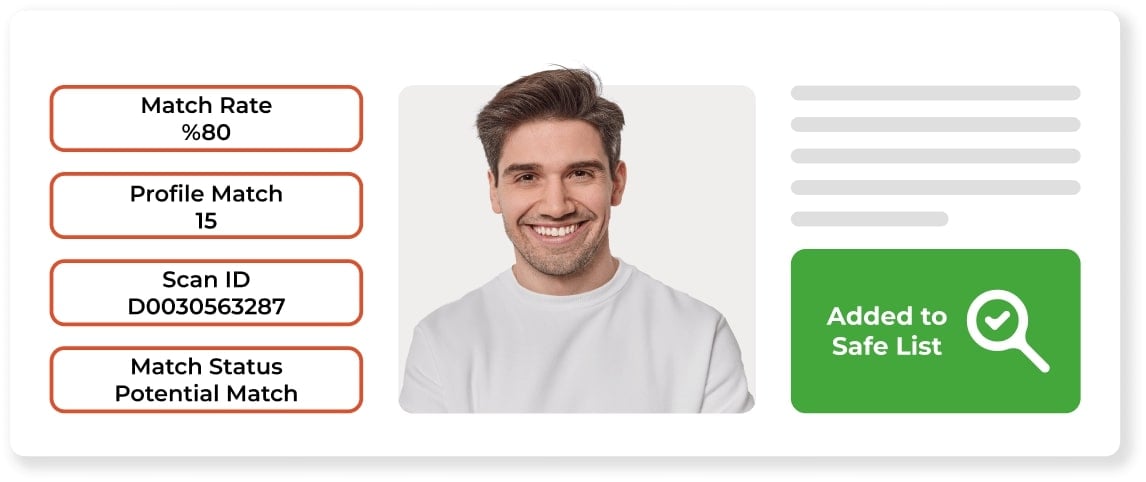 AML Regulations are Increasing for Gaming and Gambling
The globalization of the gaming and gambling industries has created financial crime risks. According to Moneyval, FATF, and the European Union directives and regulations, gaming and gambling organizations must comply with Anti-Money Laundering, Counter-Financing of Terrorism, and Know Your Customer regulations. With the European Union 5AMLD, controls and audits in the gaming and gambling industry will increase. Regulators have announced that gaming and gambling organizations that do not comply with AML regulations will be subject to penalties.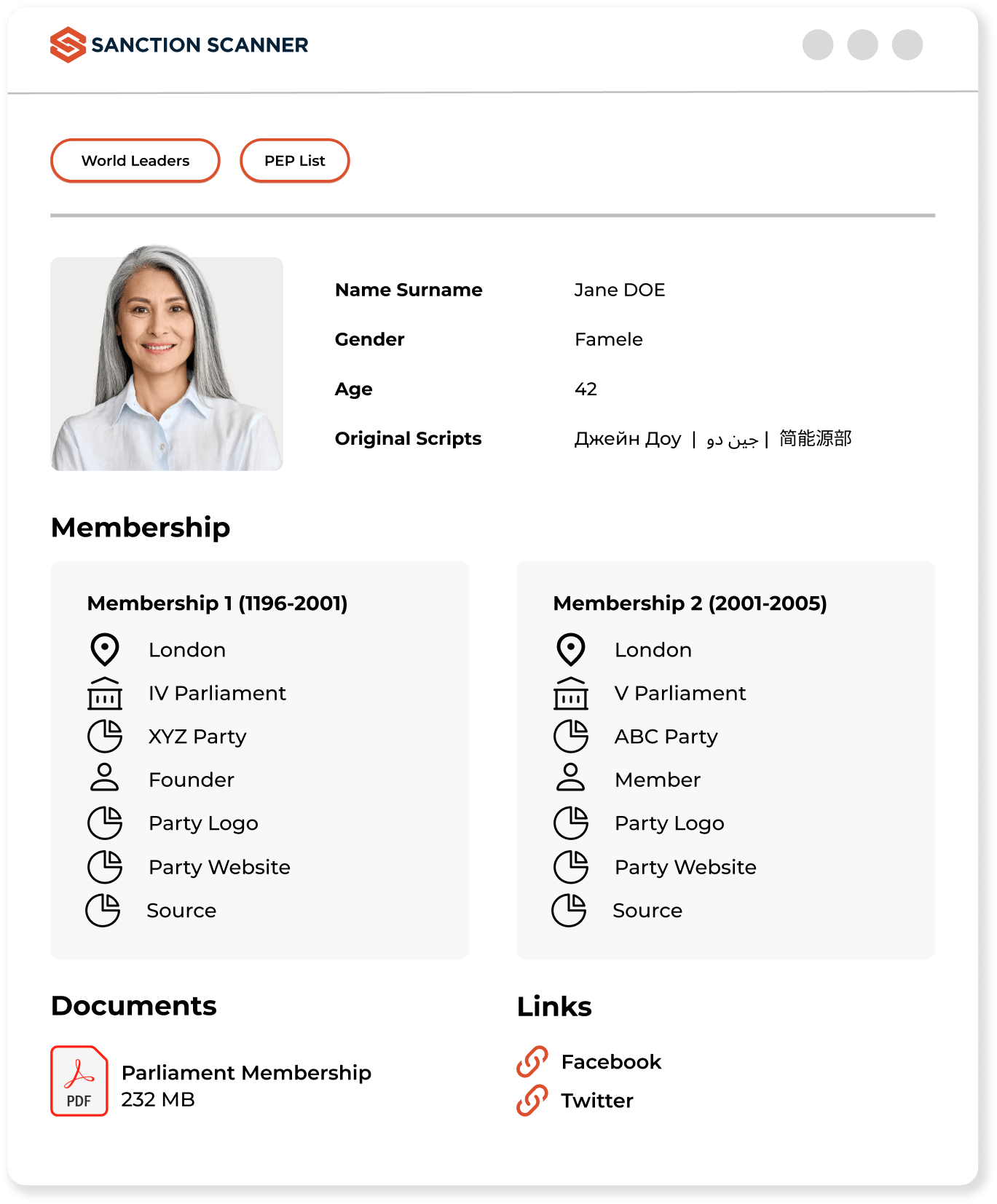 Manage Your Compliance Process Right
AML, CFT, And KYC compliance processes of gaming and gambling organizations do not have to be complicated and tiring. Sanction Scanner helps their AML, CFT, and KYC compliance processes by providing solutions tailored to the needs of the gaming and gambling industry. With our Sanction and PEP screening service, organizations can manage their customer onboarding, customer monitoring, and transaction monitoring processes easily and quickly. Sanction Scanner's AML compliance solutions enable you to comply with global and local AML regulations.
"Sanction Scanner's software is easy to use, and we enjoy working with it. Since implementing its solution, we have significantly reduced false positives. The time and effort we previously spent on false positive alarms can now be directed towards other aspects of the business, which contributes to its growth."

Guy Shaked

Legal Counsel at ironSource
"Sanction Scanner made our customer onboarding processes fast and safe. We perform our AML controls automatically and comply with AML regulations with its API integration.​​"
"With Sanction Scanner, we offer a fast, easy, and secure customer onboarding process. Thanks to its enhanced scanning tool, we focus on real risks, not false positives. Thus, we can meet our AML obligations and our customers' expectations.​​"

Arda Akay

Head of Compliance at BPN
"Sanction Scanner provided us the most comprehensive database to screen our clients. It includes lists from all over the world and is always up-to-date.​"

Gulnihal Akartepe

Global Vice President at TPAY
"With Sanction Scanner, we reduce the risks of money laundering and terrorist financing by controlling on local and international lists also to avoid risks during our onboarding process."



Oğuzhan Akın

Money Remittance Sr. Director at United Payment
"We trust the security of our system and compliance process with Sanction Scanner. The software eliminates risky activities for us without harming our customers' experience."

Hussein Boor

CEO at GuulPay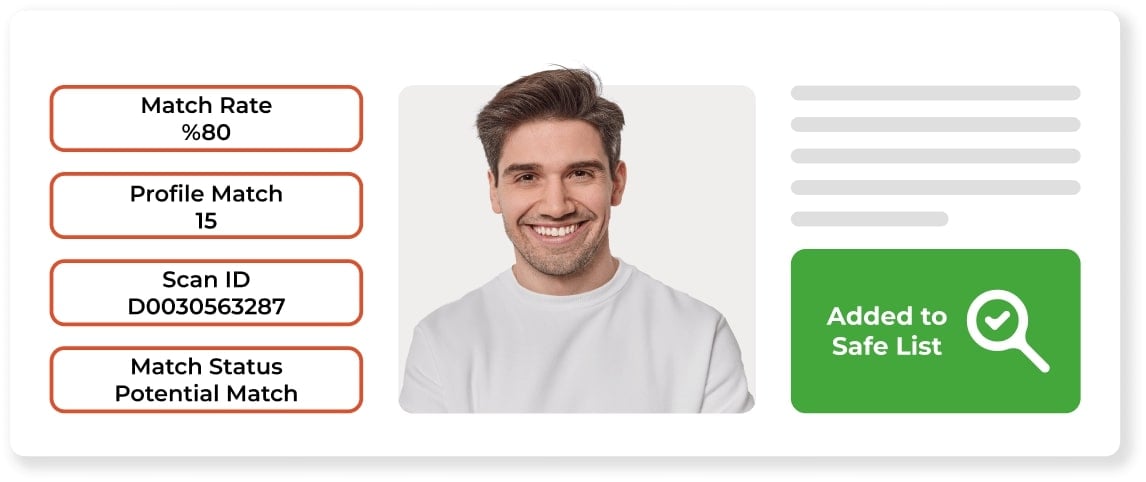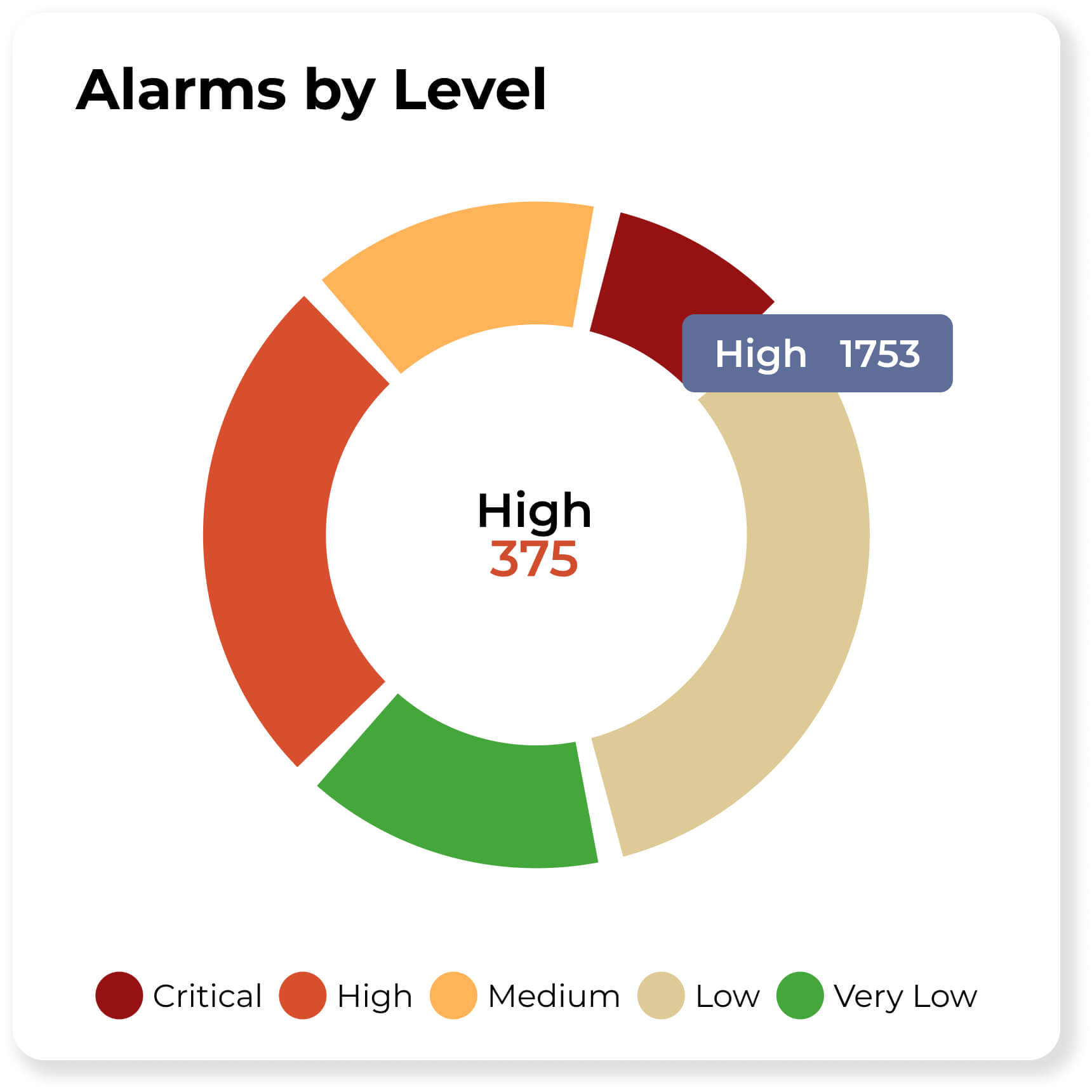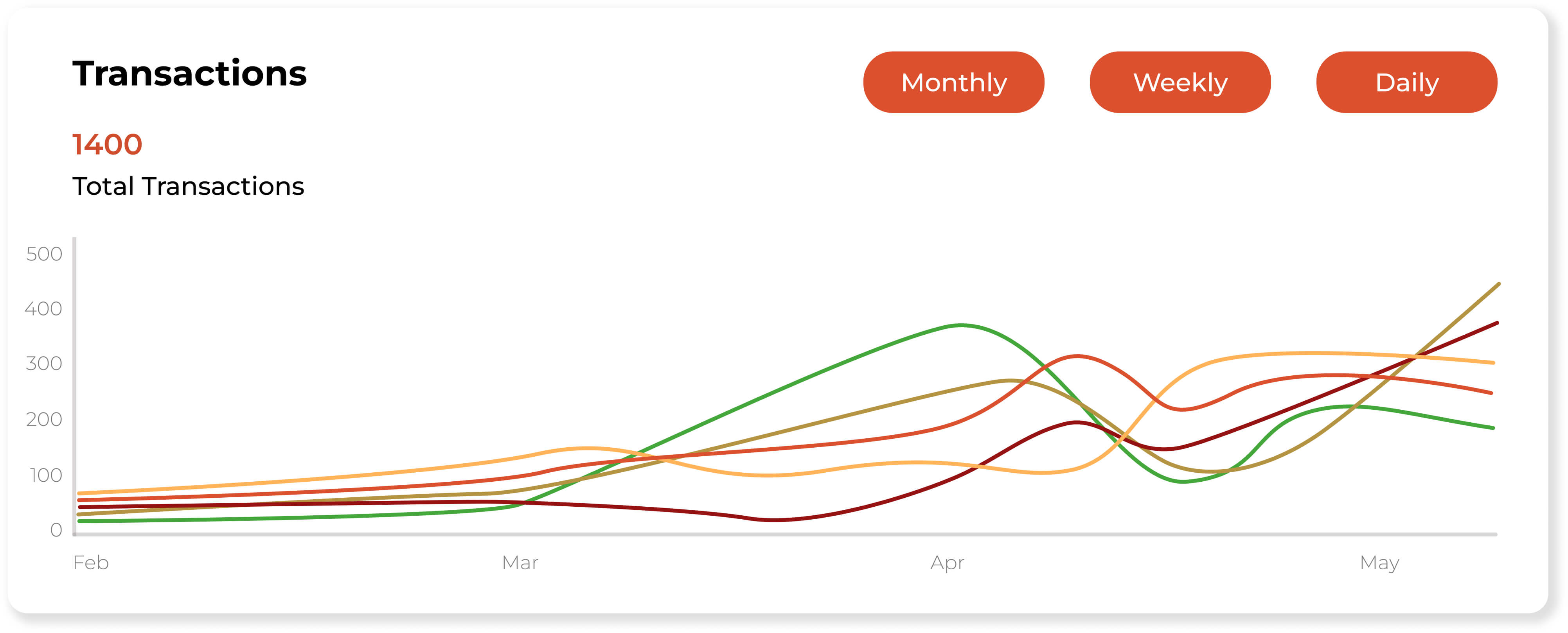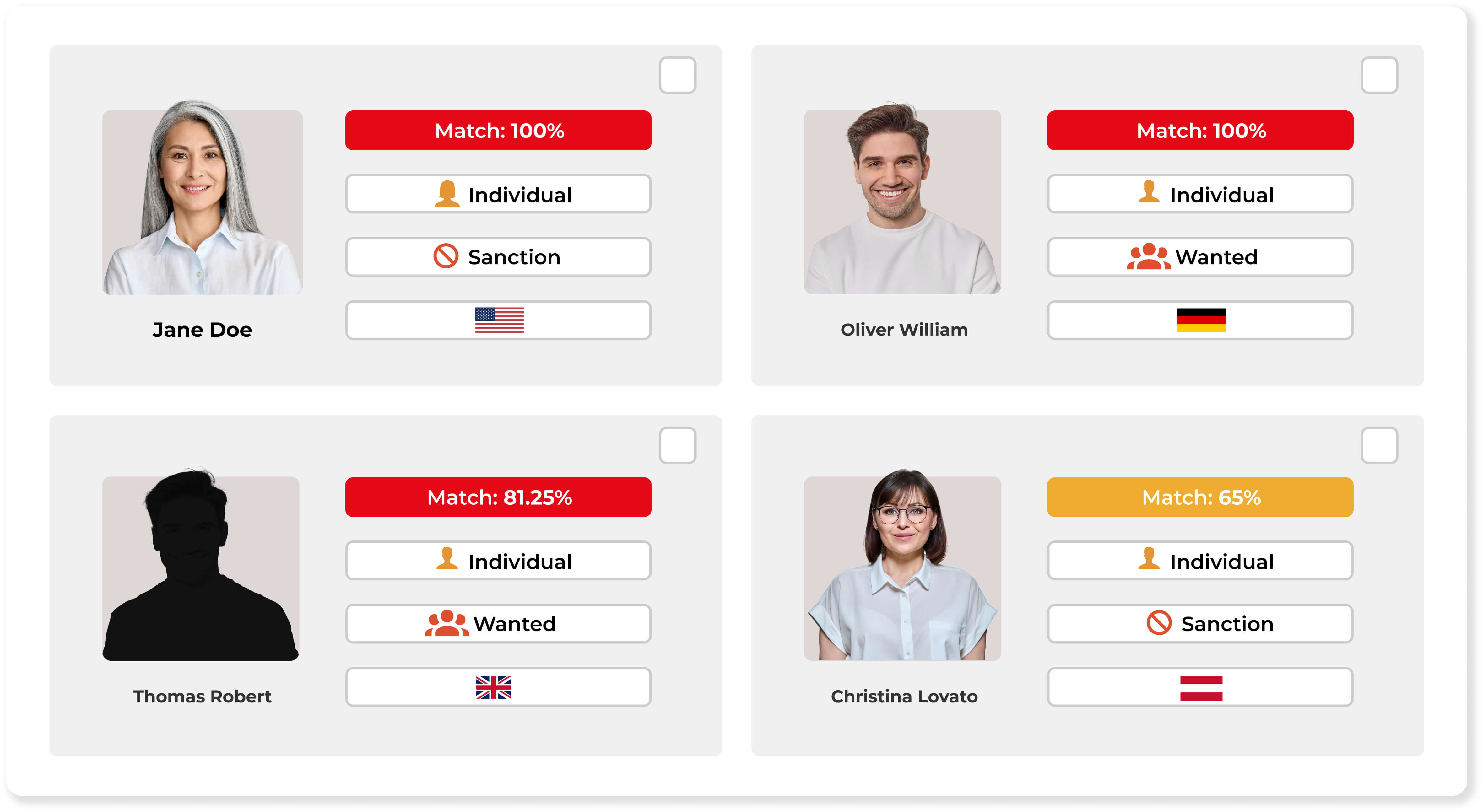 Automatic Customer Control in Seconds with Our Powerful API
The customer can open an account on gaming and gambling platforms in seconds with the online gaming and gambling industry. Organizations have to implement AML requirements on the one hand while performing a quick client account opening process to ensure customer satisfaction. Sanction Scanner performs all AML control processes of organizations from the customer account opening process to customer money transfer transactions automatically and in seconds with its powerful API support. Reduce your workload; AML compliance is now effortless.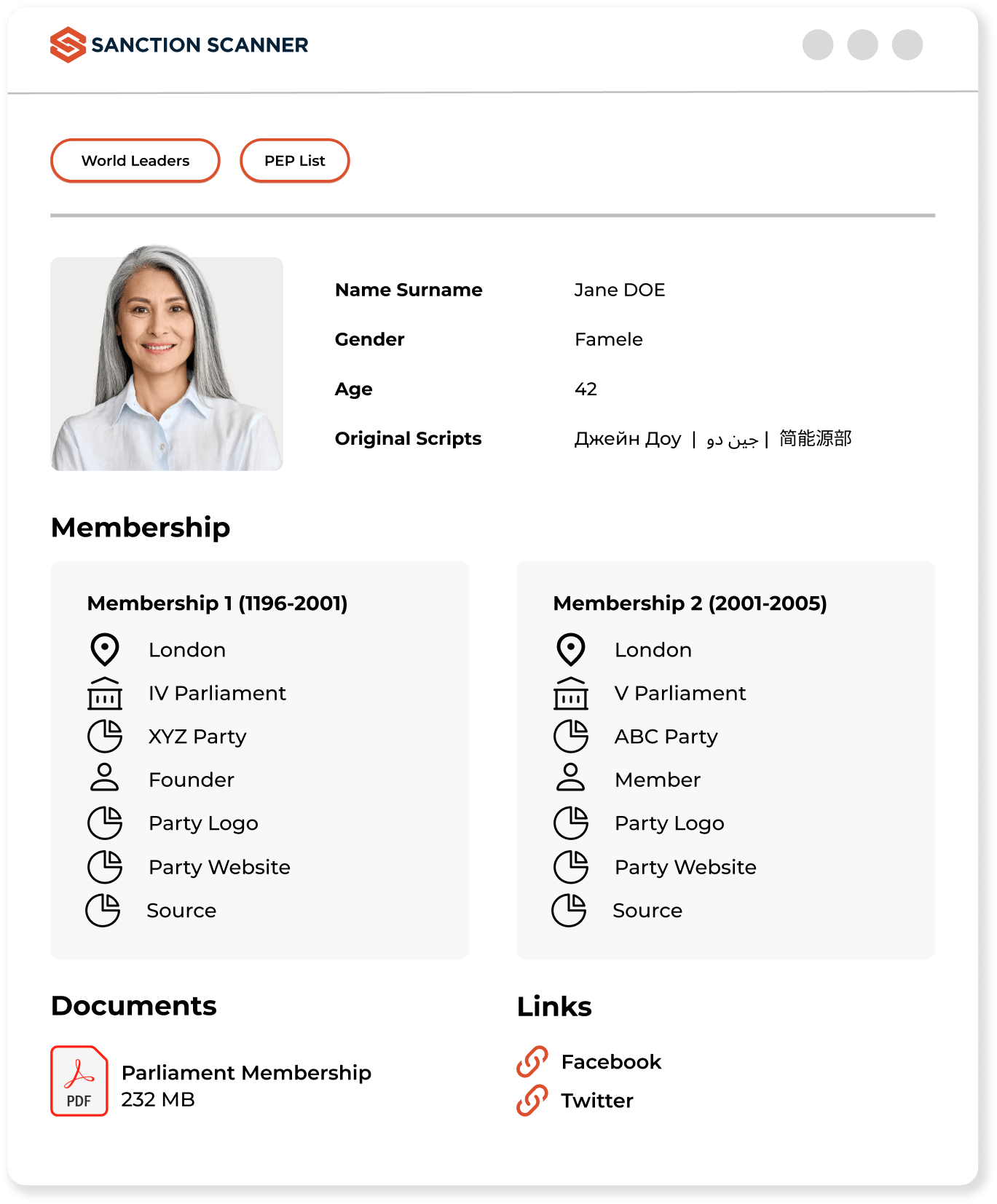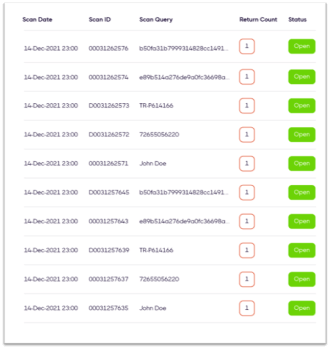 Detection and Reporting of Financial Crimes
Sanction Scanner has a global database from sanction, PEP, blocked persons and wanted lists. Sanction Scanner's database is updated instantly. Organizations can check their customers 24/7 in this database. If our service gives an alarm, the process is stopped automatically. This alarm indicates that this transaction may contain financial crimes and should be controlled. If the organization compliance officers detect a suspicious situation after performing the necessary checks, they prepare a "Suspicious Activity Report". Thus, AML requirements can be met.
AML Compliance For Gambling Businesses - Loistokasino Case Study
This case study provides information on how the Sanction Scanner helps gamble businesses to ensure AML and KYC compliance. Loistokasino is an online gambling business in Malta and offers online casino services.
Learn More