Vessel & Aircraft Screening
Perform due diligence screening on AML data internationally and quickly for reliable cooperation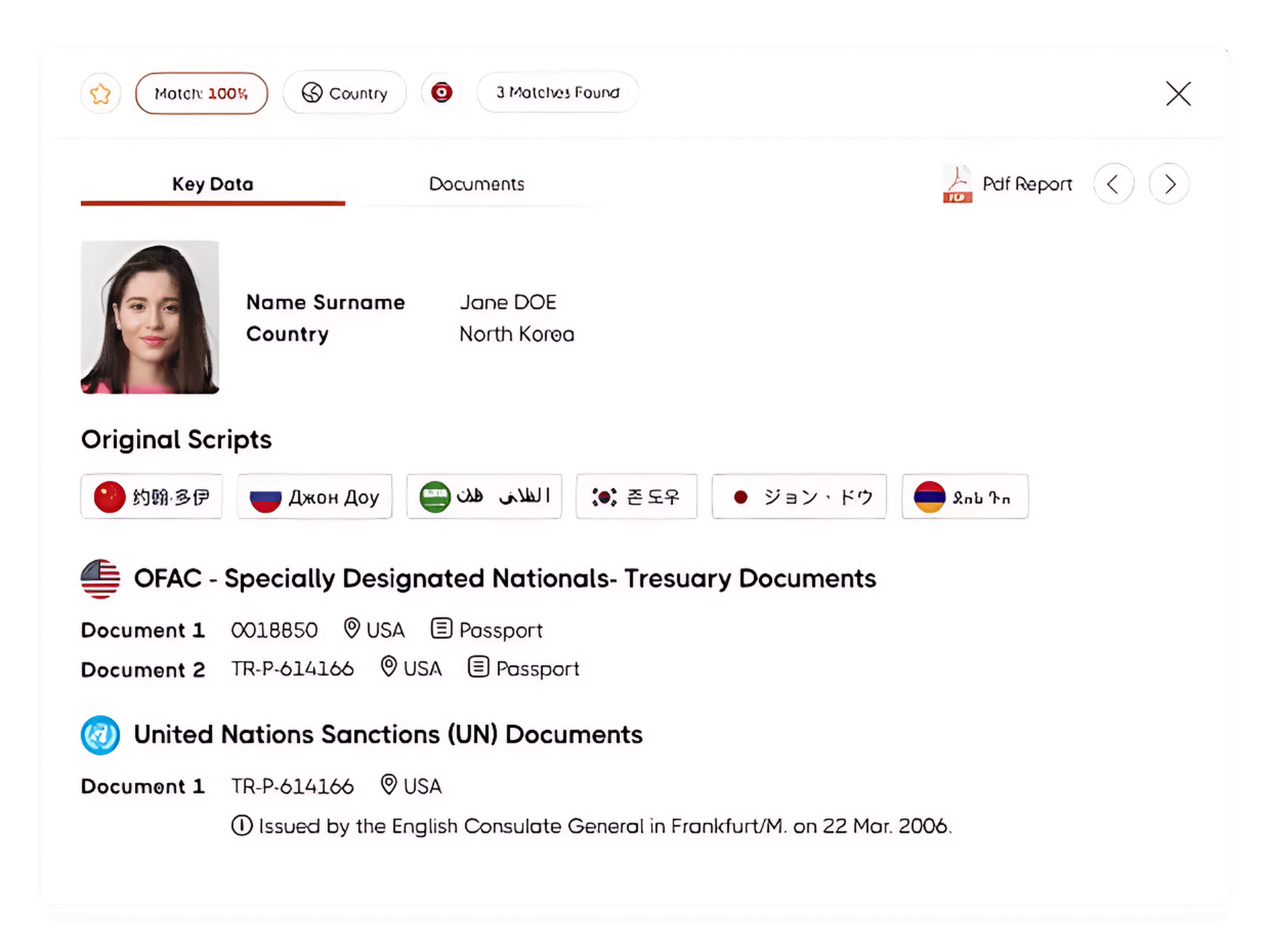 TRUSTED BY OVER 500 CLIENTS
We make it easy for our customers to comply with AML Regulations.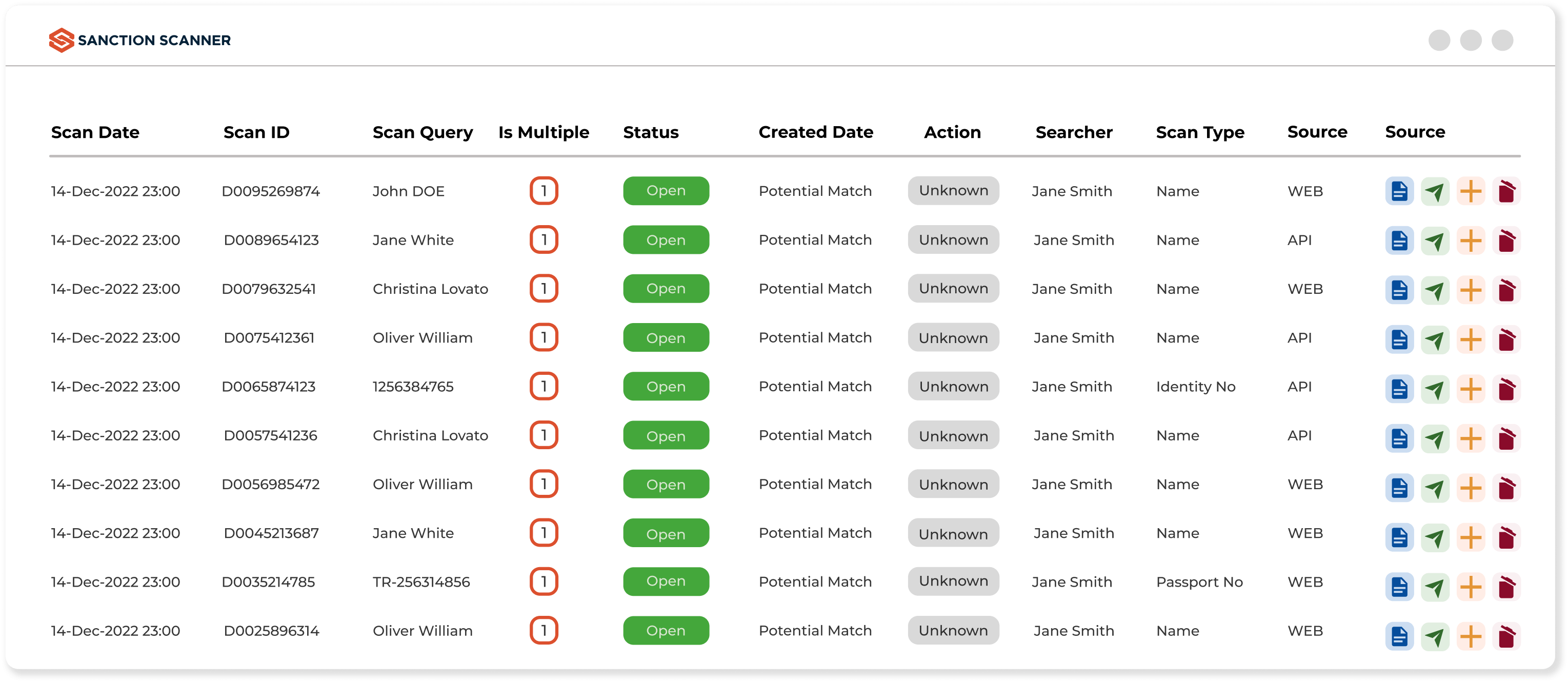 Vessel & Aircraft Screening: New Step
Parties in the maritime ecosystem (energy traders, banks, and refueling-related entities) aim to avoid contact with parties or ships subject to maritime sanctions. However, according to local and international AML regulators, parties with commercial business relationships with vessels must implement due diligence procedures. Vessel and Aircraft screening enables parties to carry out due diligence procedures.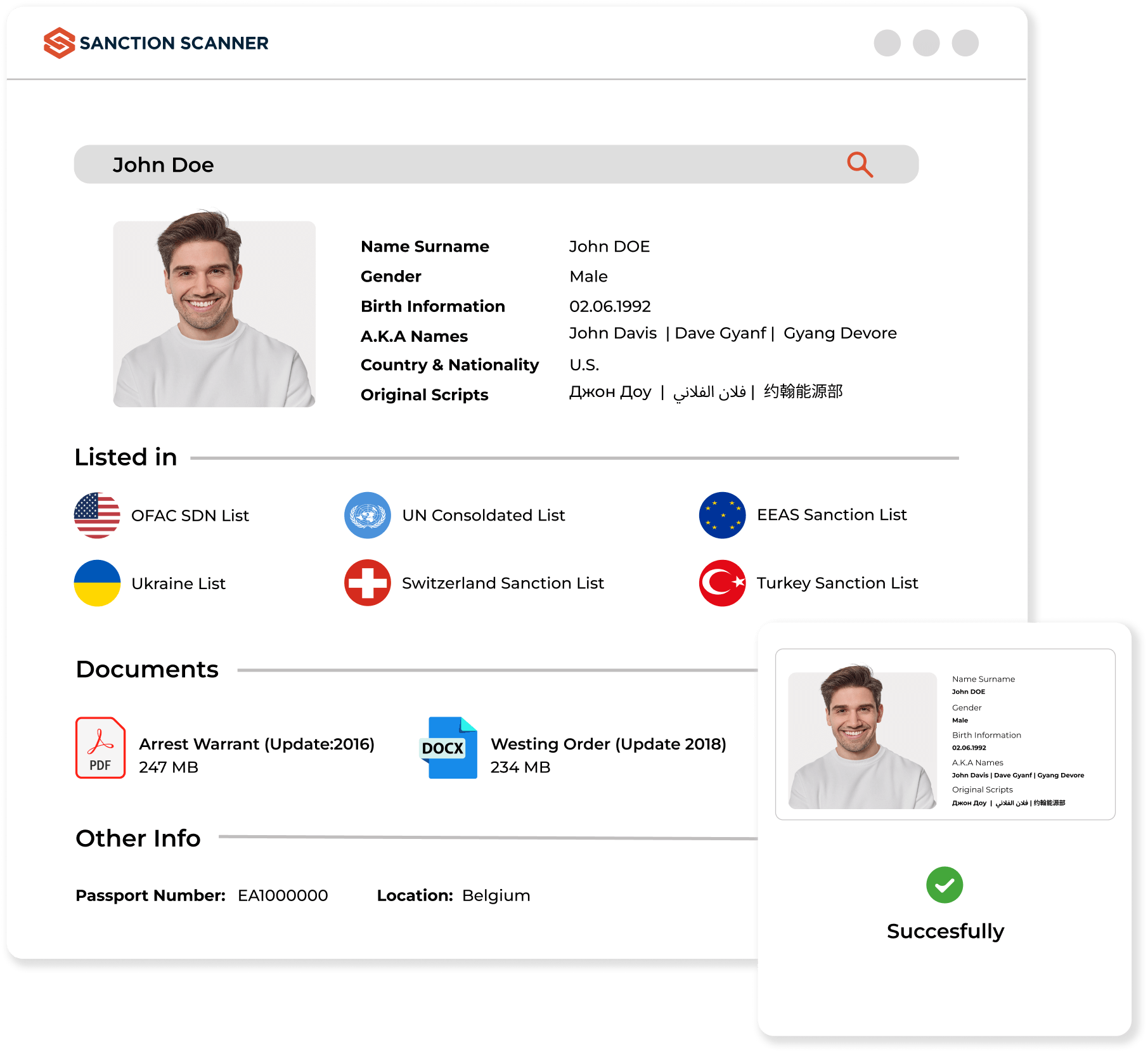 Emerging Threat: Vessel Identity Laundering
Illegal export operations are becoming "significantly more sophisticated." Researchers have long warned that some ship operators are finding ways to manipulate automatic identification system (AIS) signals by temporarily disguising their true identity or location. You should also be aware of aircraft that have been sanctioned for Political reasons. As a solution to this, you can control vessels and aircraft on sanction lists while providing due diligence procedures with Sanction Scanner's AML Screening Software. In addition, you can check your business's scanning history and easily access your old scans with case management.
Full Data Coverage
Real-Time Data
User Friendly Case Management
Batch Screening
Reliable Data Sources
Translate do Scan Results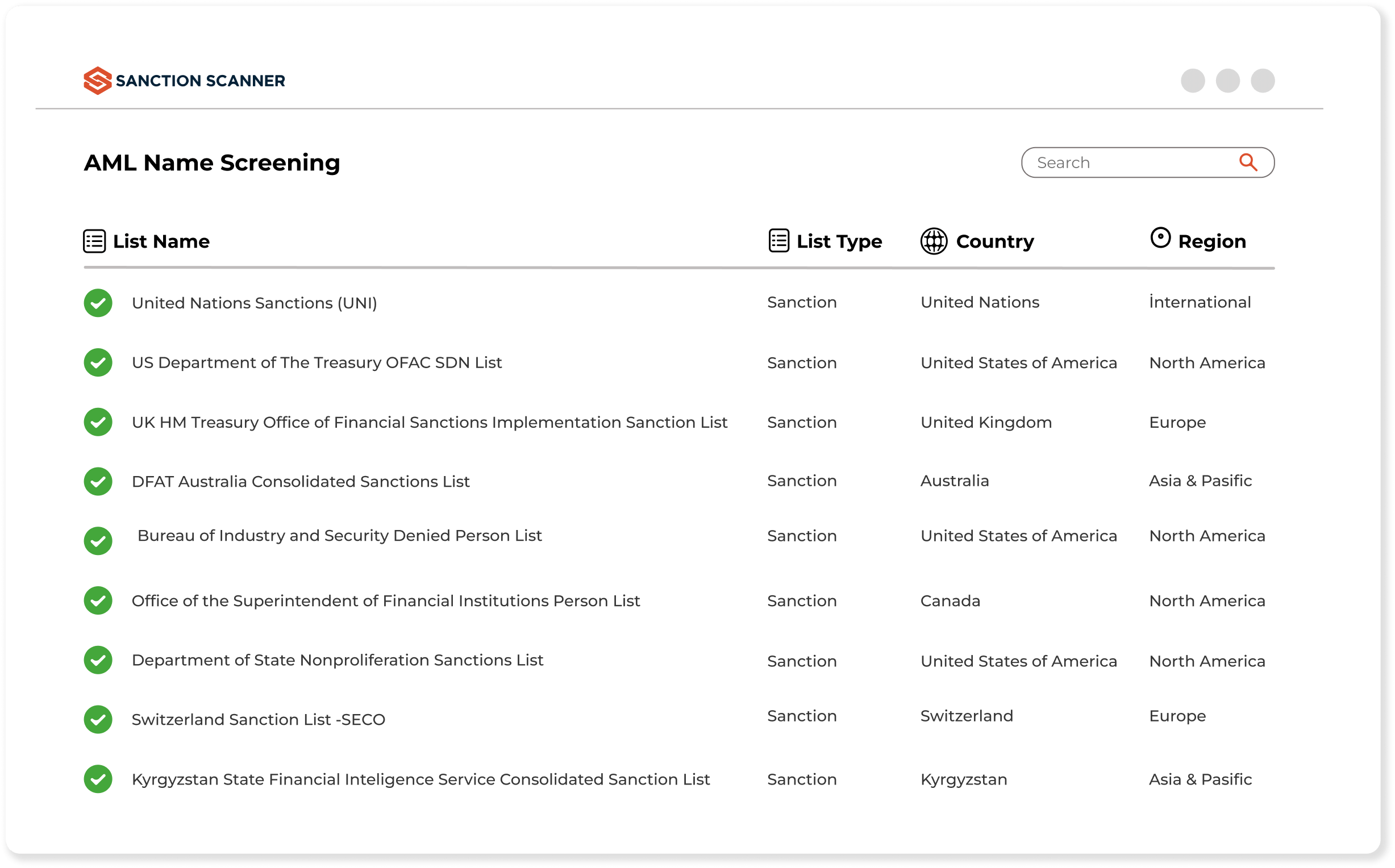 Detect Risk Threats For Your Business
With the Sanction Scanner database, which includes sanctions from more than 220 countries, the data updated every 15 minutes can make the control process fast and safe. By strengthening your compliance with AML regulations, you can identify risks that will harm your reputation. We ensure that you avoid legal penalties as we develop the solutions we provide to you by the regulations of regulators such as FATF and the UN.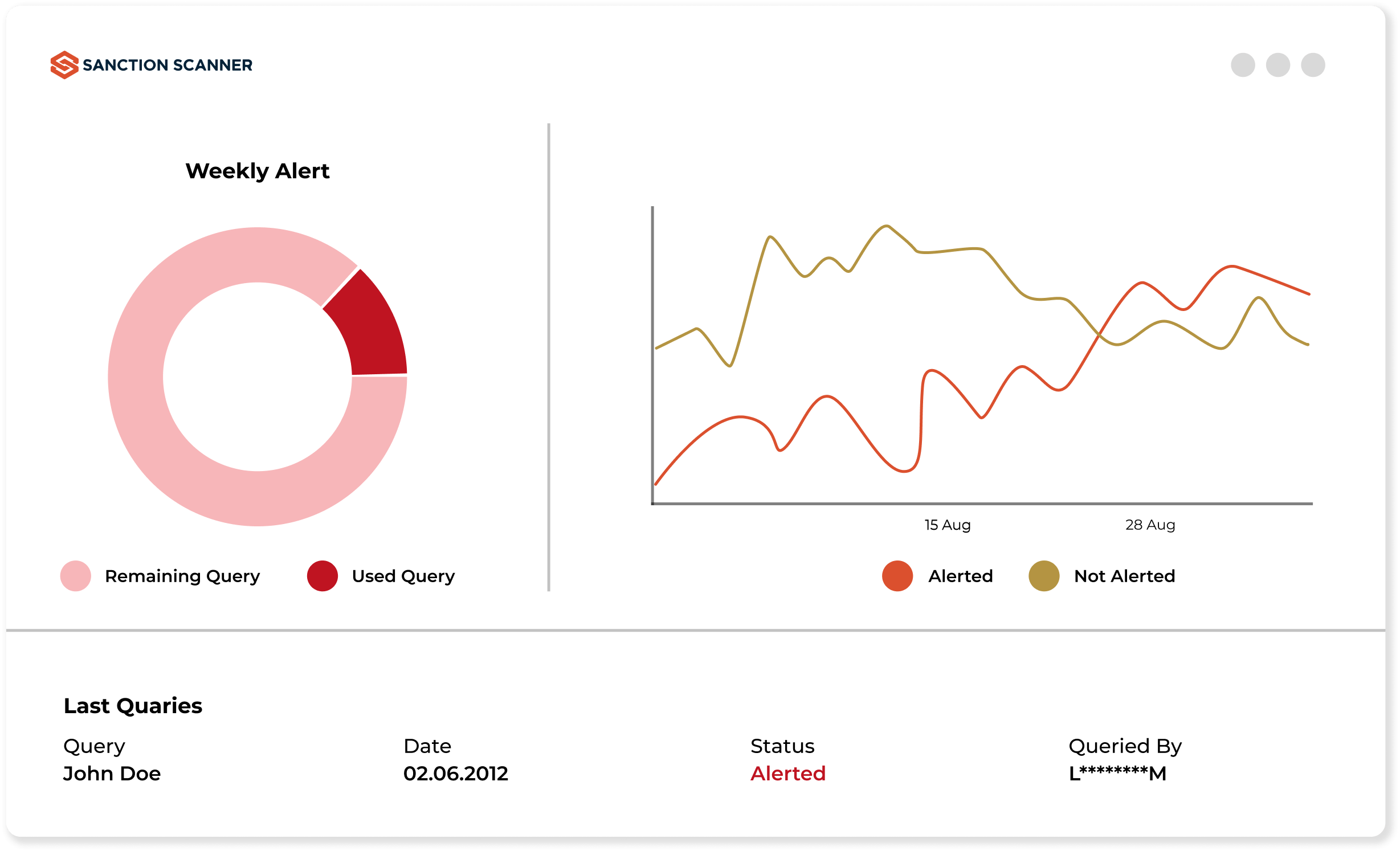 Fast And Easy Integration with API
You can integrate the Sanction Scanner into yourself during the hours. Reduce your workload with our Powerful API that supports all the features of our AML Solutions, automates AML Control processes, and provides two-way data transfer between you and Sanction Scanner.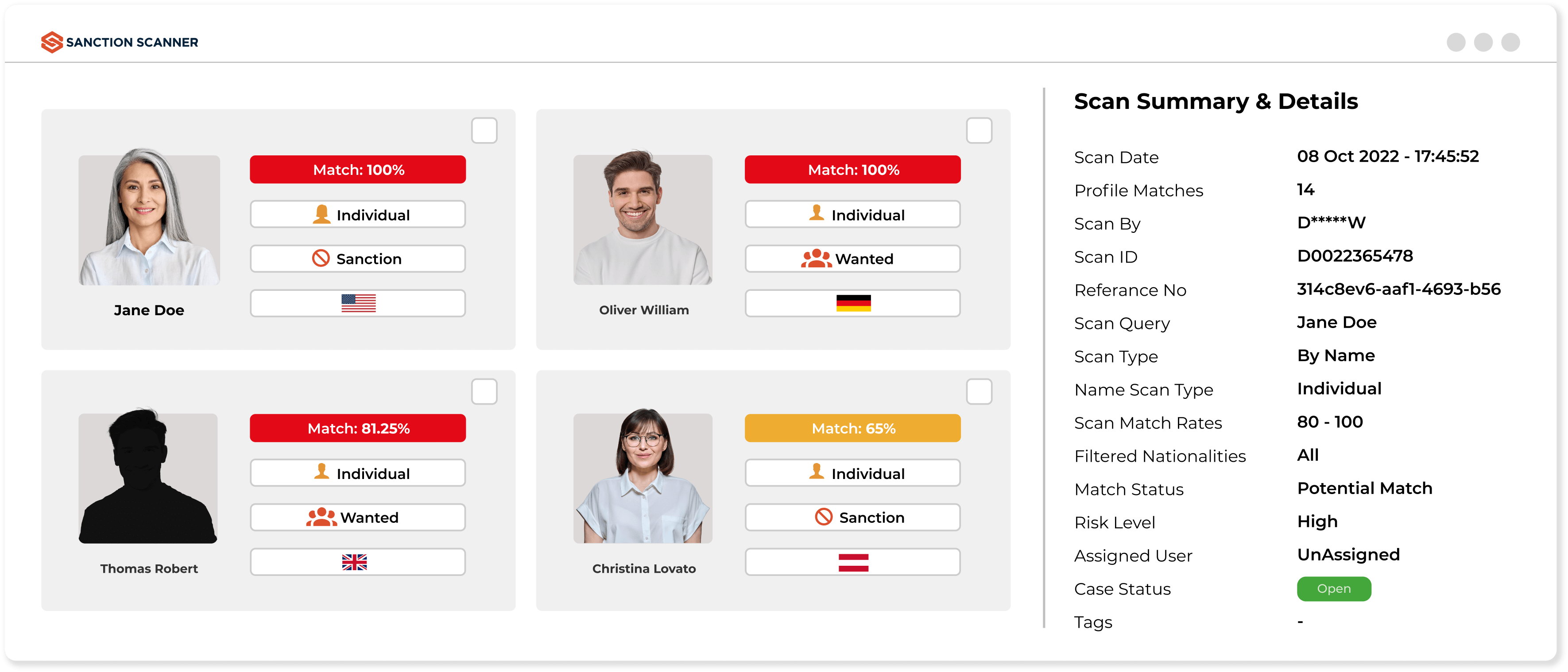 Automated Daily Ongoing Monitoring
Sanction Scanner periodically checks the sanctioned aircraft and vessels on the black list and automatically informs when there is a change. Thus, protect yourself from those who try to cheat by getting clean ID numbers.
Ensure AML Compliance
with Sanction Scanner